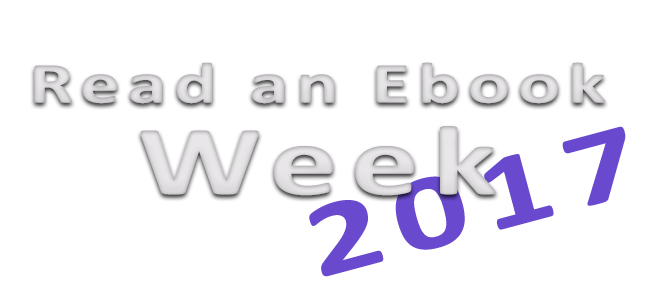 It's time for Smashwords' annual "Read an Ebook Week"!
Most of you familiar with Smashwords probably know the drill: For an entire week, you get access to thousands of free or discounted ebooks from Smashwords' site. It's the perfect time to load up your digital library before summer kicks in.
As always, I offer my own books strongly discounted or even free.
Write a review, tell your friends, tell your dog, or just ignore the crazy write lady and go enjoy some cheap books!
'Read an Ebook Week' runs from 5. March-11. March.
All discounted books have a coupon code attached to their Smashwords' book page.
Discounted titles
Demon's Dance

100% off! Get it for FREE!

Click here to download it from Smashwords
Huntress

100% off! Get it for FREE!

Click here to download it from Smashwords
Resounding Echo

100% off! Get it for FREE!

Click here to download it from Smashwords
Silent Sound

75% off! Heavy discount!

Click here to download it from Smashwords
Quiet Whisper

75% off! Heavy discount!

Click here to download it from Smashwords
Song of Angels

75% off! Heavy discount!

Click here to download it from Smashwords