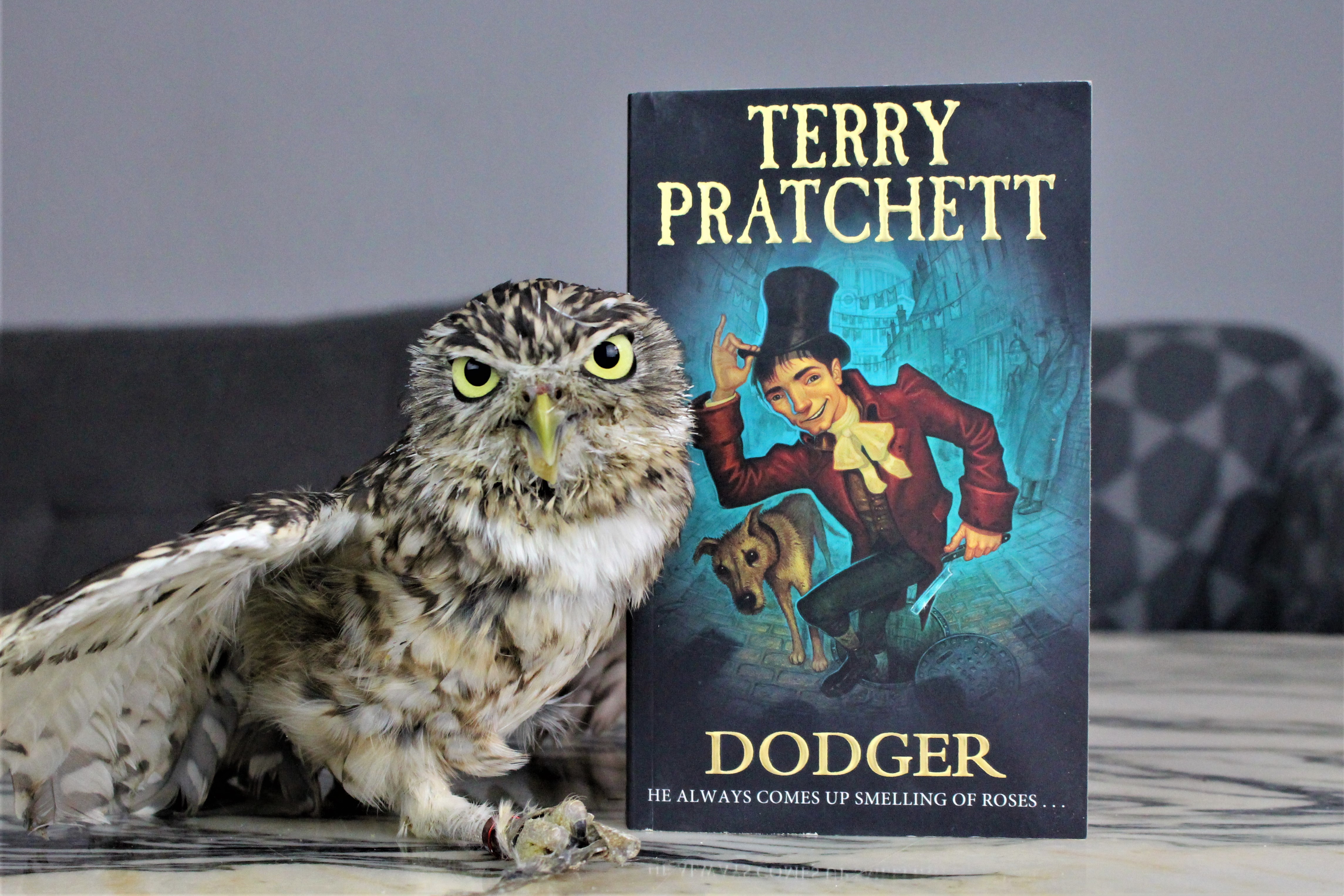 There's no dodging Dodger by Terry Pratchett…
…nor my horrible word plays. You just have to smile and nod and pretend I'm the least bit clever.
All kidding aside, this book was surprisingly charming for a story that follows a poor guy who makes his living from finding treasure in a sewer and ends up saving a young woman from her abusers. Dodger, the main character, is a petty criminal, but there's something so compassionate and almost innocent about him that makes you fall in love with him, even as he's punching people and stealing the silverware.
The depiction of Charles Dickens in here, however, is kind of a dick. Even though he tries to help.
And Dodger going to get a haircut at Sweeney Todd's barbershop was pretty unexpected…
---
Dodger
by Terry Pratchett
A storm. Rain-lashed city streets. A flash of lightning. A scruffy lad sees a girl leap desperately from a horse-drawn carriage in a vain attempt to escape her captors. Can the lad stand by and let her be caught again? Of course not, because he's…Dodger.

Seventeen-year-old Dodger may be a street urchin, but he gleans a living from London's sewers, and he knows a jewel when he sees one. He's not about to let anything happen to the unknown girl–not even if her fate impacts some of the most powerful people in England.

From Dodger's encounter with the mad barber Sweeney Todd to his meetings with the great writer Charles Dickens and the calculating politician Benjamin Disraeli, history and fantasy intertwine in a breathtaking account of adventure and mystery.

Beloved and bestselling author Sir Terry Pratchett combines high comedy with deep wisdom in this tale of an unexpected coming-of-age and one remarkable boy's rise in a complex and fascinating world. 
---