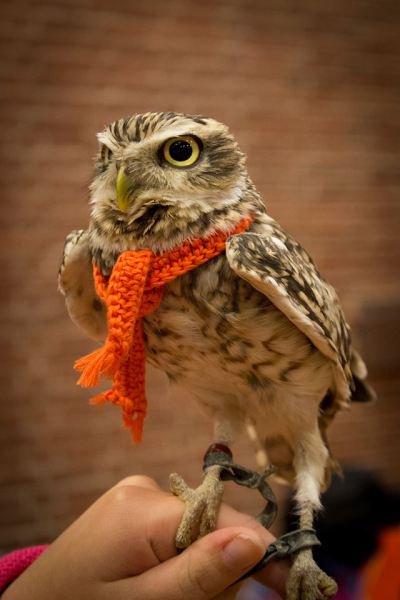 Following my personal tradition, here's the Post-Con Post!
(Also, remember to check out my Post Con Giveaway)
–
As I wrote some time ago, I had a busy weekend planned out at KoyoCon 2015. I was going to help host the Warcrafter Corner, be in Artist Alley, air out Artemis the Owl, host a few events and judge the Cosplay Catwalk competition.
The lovely, and slightly insane, Skymone decided that wasn't enough, so I ended up joining the Cosplay Show together with her as well.
I'm fairly certain I have forgotten what "relaxing" feels like…
But I managed to do it all and I managed to do most of it well!
Together with my fellow Warcrafters, I recreated the Darkmoon Faire in the convention's War Room and it ended up being a huge success. On top of showing off our cosplays and props as usual, we had also made real life versions of some of the mini games found in-game at World of Warcraft's faire, such as Tonk Commander and Ring Toss (we didn't shoot people out of a cannon, though. I'll have to clear that with the organizers for next year).
As KoyoCon lies in the same weekend as BlizzCon, we had also made sure to get a virtual ticket and a projector, so we were able to live stream thoughout the con. How awesome was the movie trailer and the game cinematics?!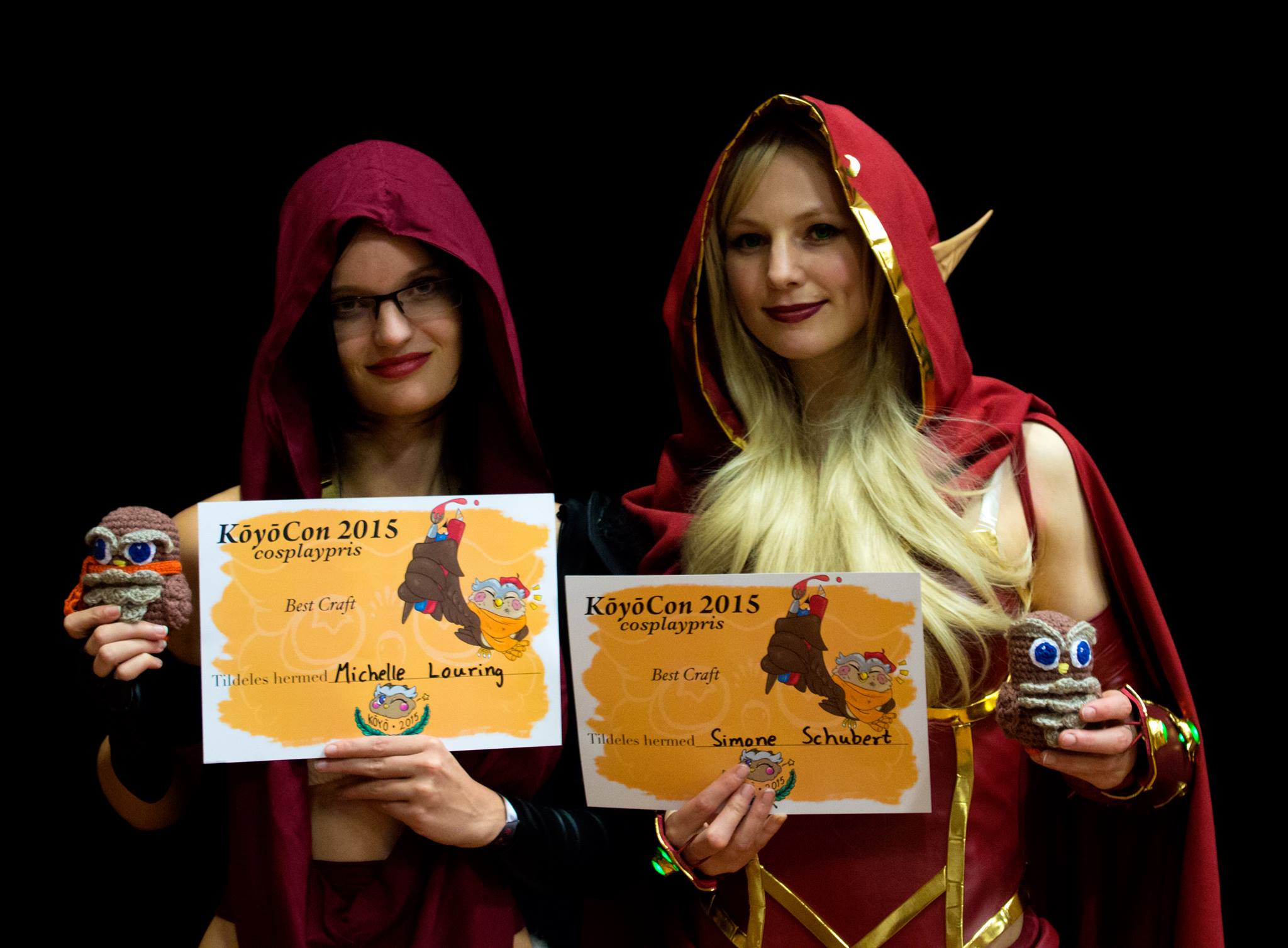 Having decided on participating less than a week in advance, me and Skymone's contribution to the Cosplay Show was Rushed, with a capital R, but we still managed to win the Best Craft category(for a second time in a row, thank you very much!).
And, of course, I won a crocheted owl… I'm going to start an army soon.
Speaking of owls…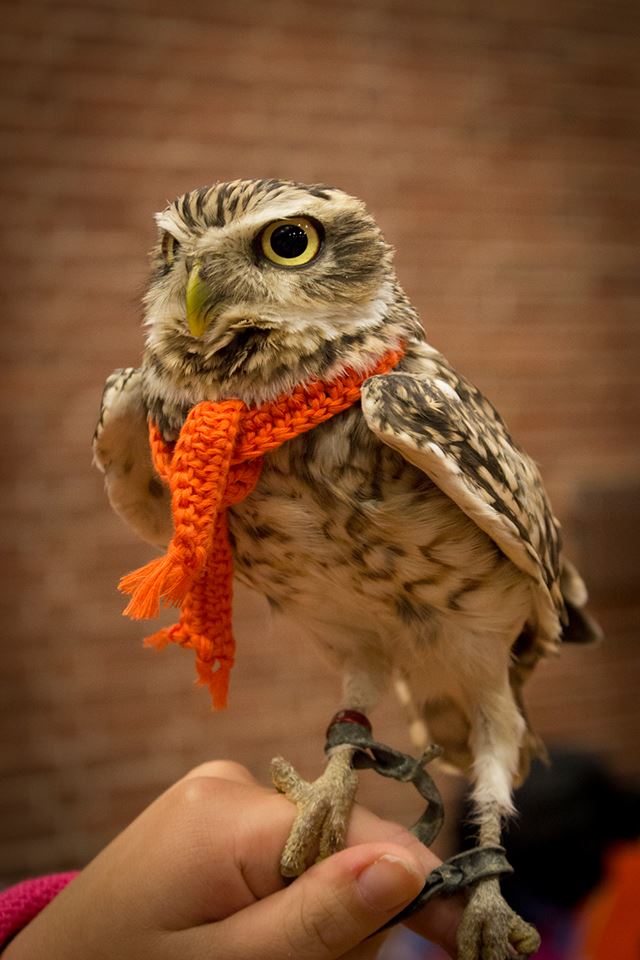 Never bring a tiny owl with you to Artist Alley. People won't have time to stop cooing long enough to actually look at your books. And they won't even care if he vomits up a pellet right there on the table.
I would like to stress that the ones who actually DID buy books got copies without owl poop on them.
Judging the Cosplay Catwalk went well, too. It felt a little weird judging others, many of whom had skills far superior to my own, but I must admit I enjoyed the VIP seating at the end of the catwalk stage!
The convention had a lot of great moments – like my fellow Warcrafter Steffan putting a self-balancing hoverboard under Skymone's life-size cheetah-prop and using it as a mount – but we all know people only come here for the owls, so this will be it for now!