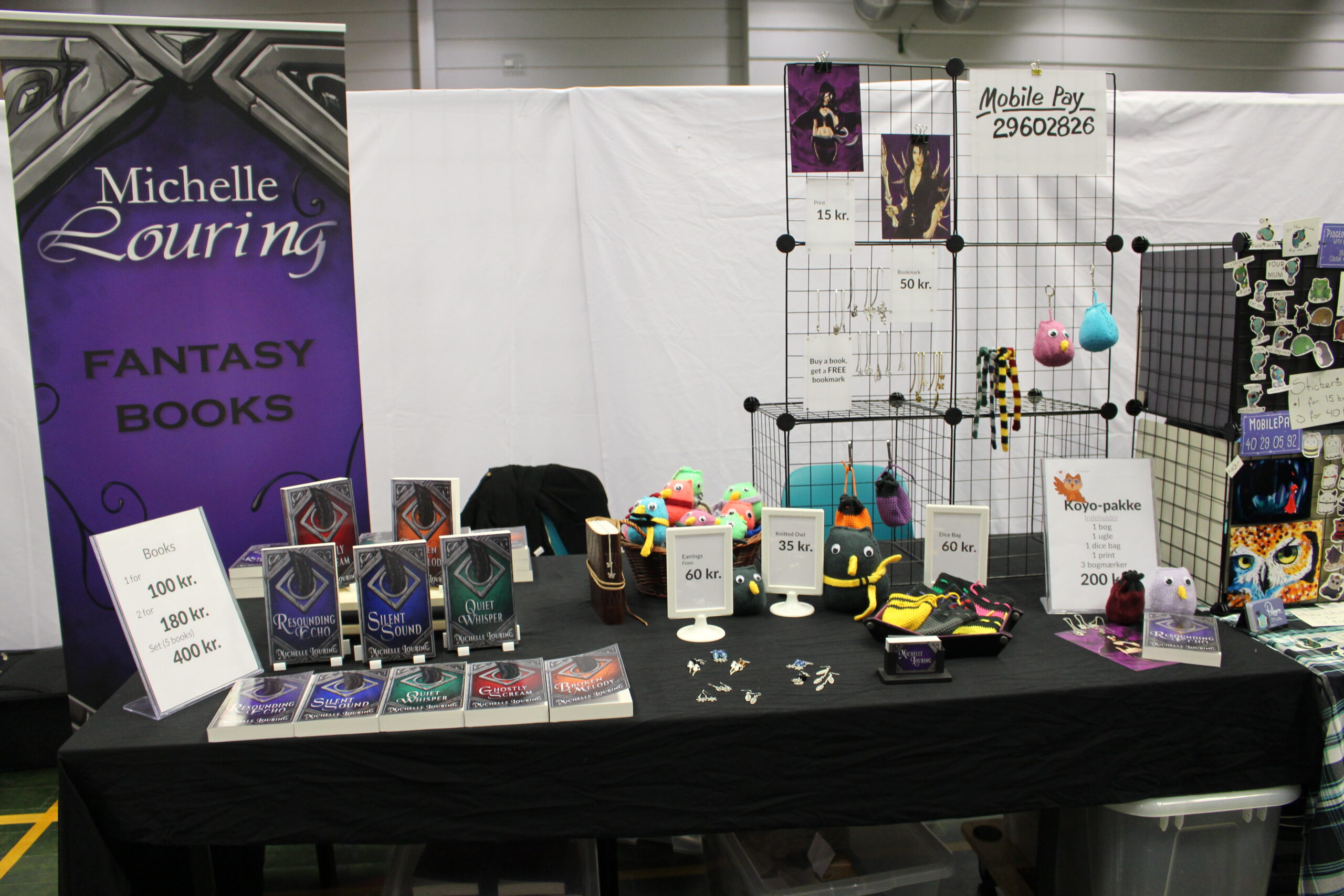 Last week I went to KoyoCon, as I do every year. It's hard to keep coming up with new and interesting things to share when doing a post, but as is most often the case, I had a good time!
Even after all these years, I greatly enjoy talking to people who come by my booth in Artist Alley and I'm so happy that I keep seeing both new and old faces. There's always an inspiring author asking for advice, and someone coming by to get my latest book after buying the other ones at a previous convention.
Oh, and then there are the conversation where you spend 20 minutes talking to someone with a TV for a head.
(Cosplay conventions are the most trippy experiences you can get without drugs.)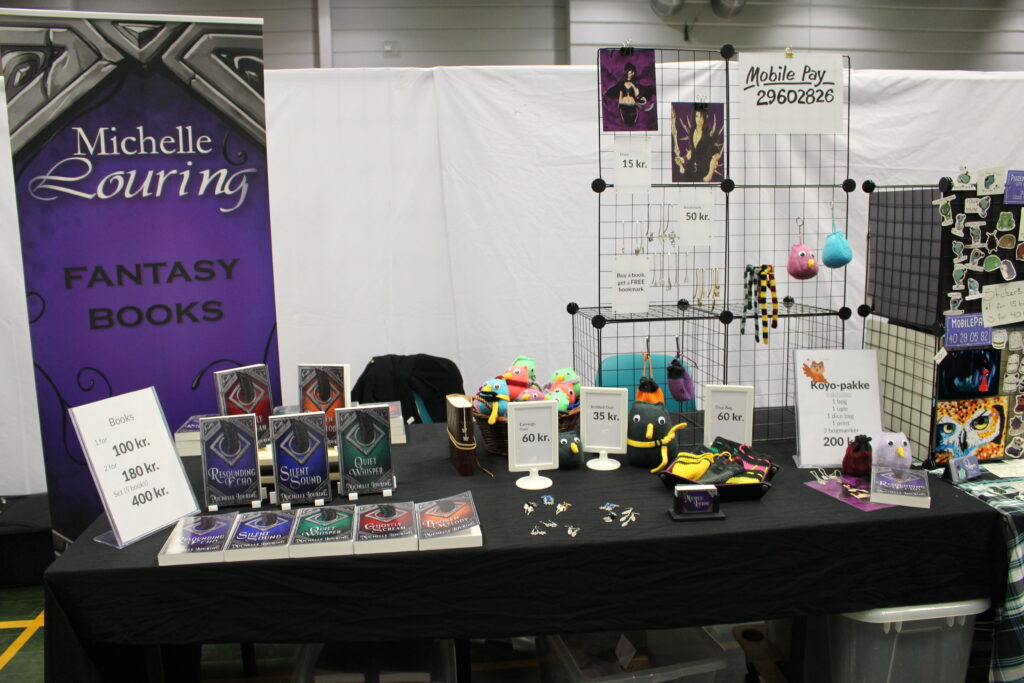 I did a bit of cosplaying myself as well. I had somehow gotten roped into cosplaying Ada Wong from Resident Evil 4. How she chases zombies in that evening dress in the middle of some Mexican desert town, I will never understand, but I think I mostly kept from accidentally flashing people.
My friends had way too much with getting me to pose for photos, though, so I'm honestly afraid of checking the contents of my camera's SD card.
Maybe you'll get an embarrassing cosplay post one of these days.