Unfortunately, I didn't get a lot of pictures myself this year, so I might update if I can get into contact with some of the other people who took pictures of my costume! Feel free to comment on this post if you have any I can use.
Read about SVScon 2014 here.
—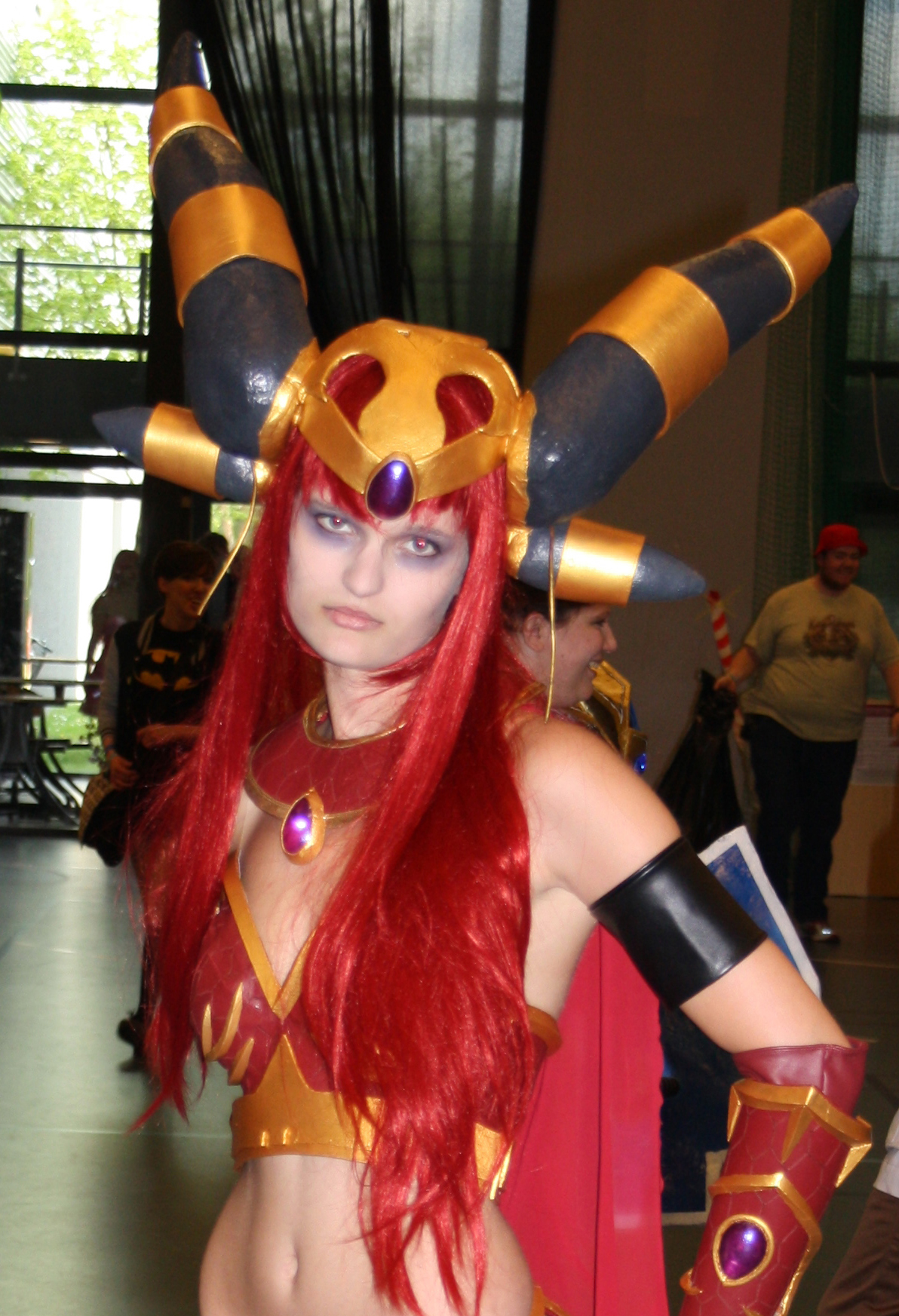 May I present to you: Alexstrasza the Dragonqueen.
She looks pissed…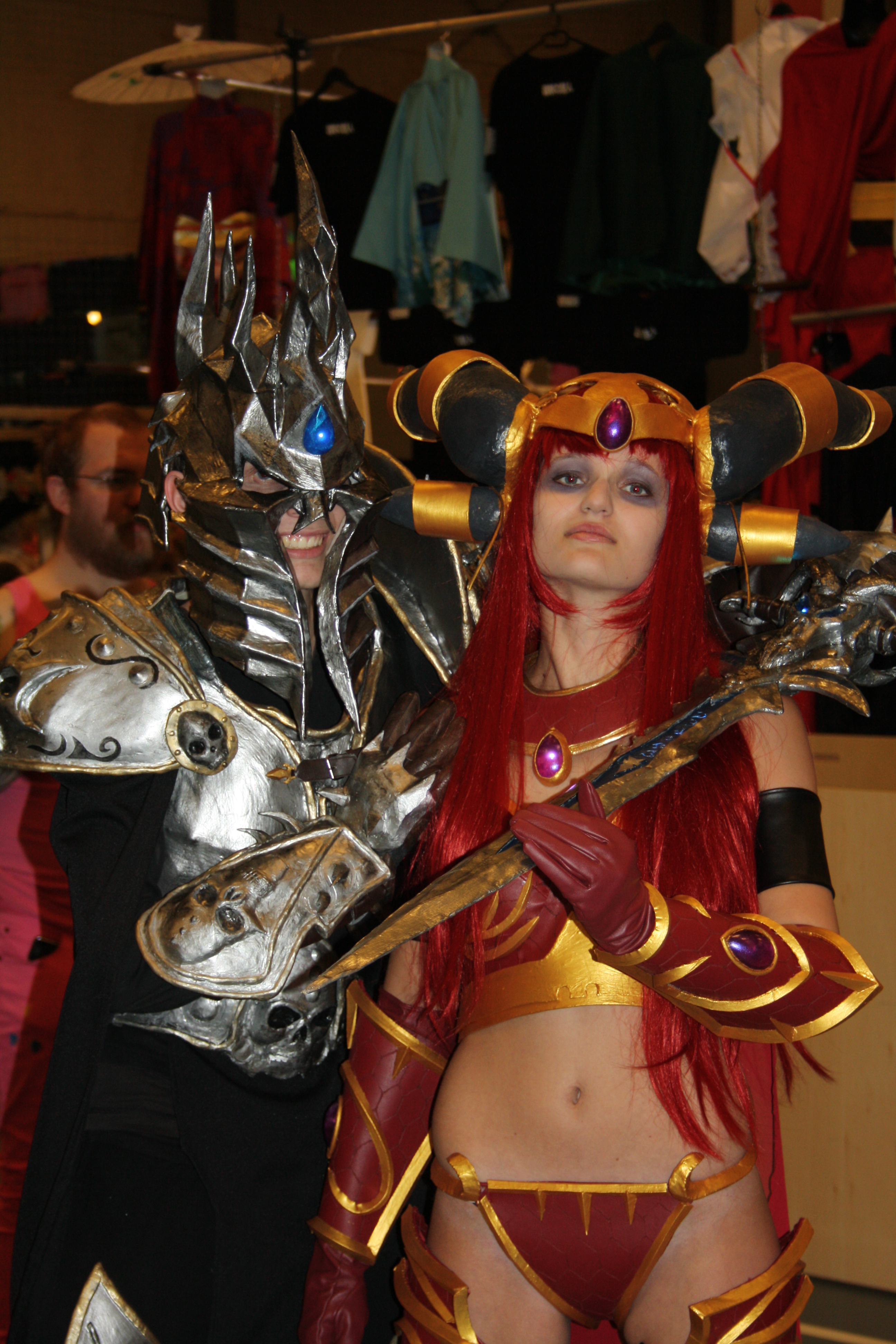 The Lich King getting the upper hand in me… and some bearded guy in pink in the background.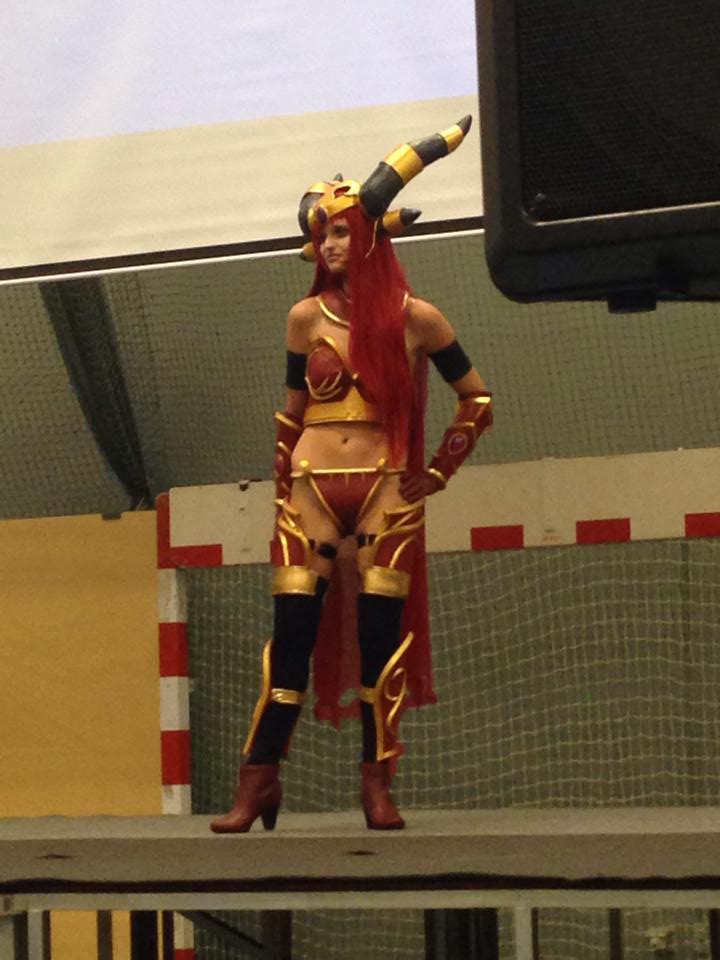 My first time on stage at SVScon Cosplay Showcase.
Photograph: Mette Olesen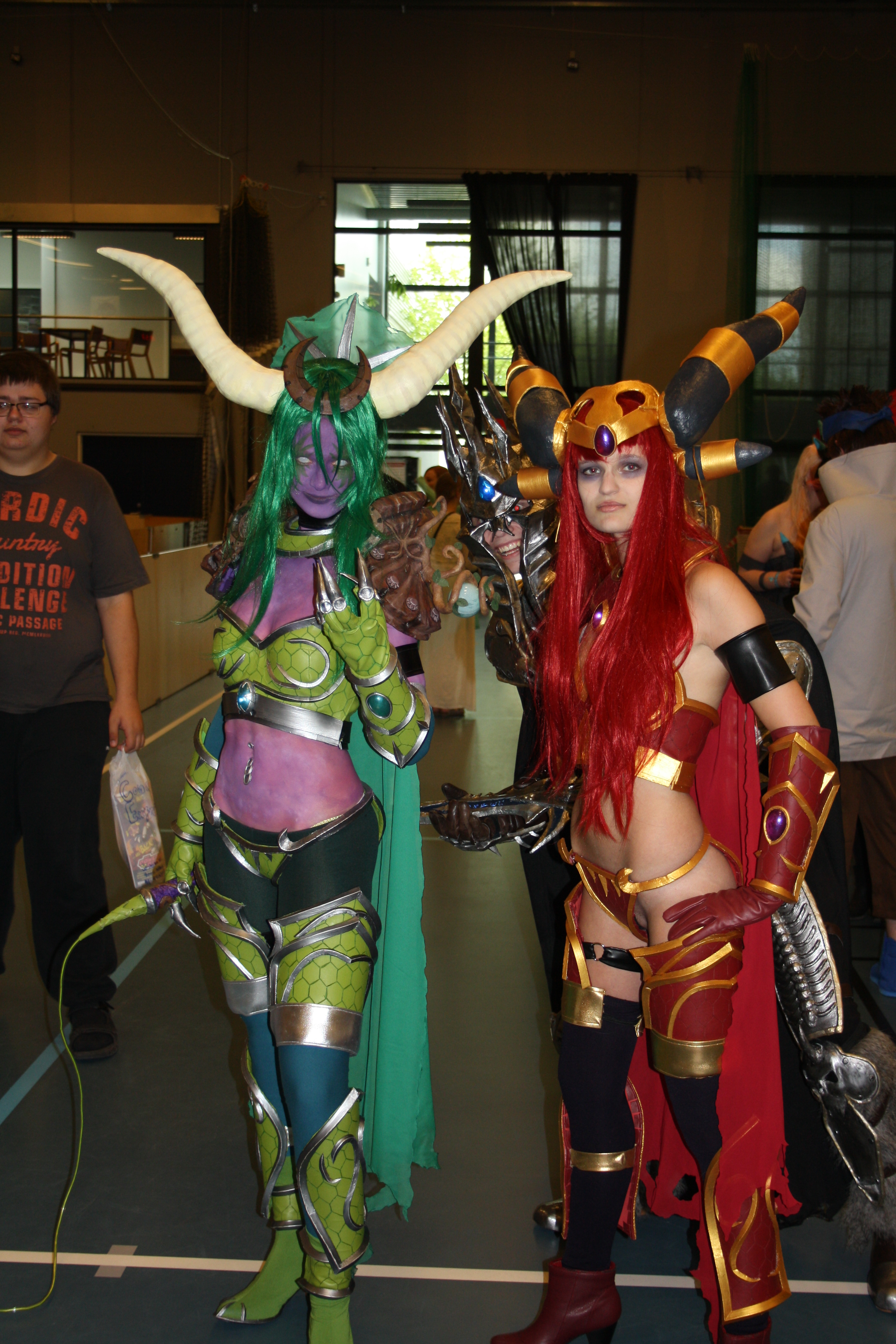 Photobomb: Lich King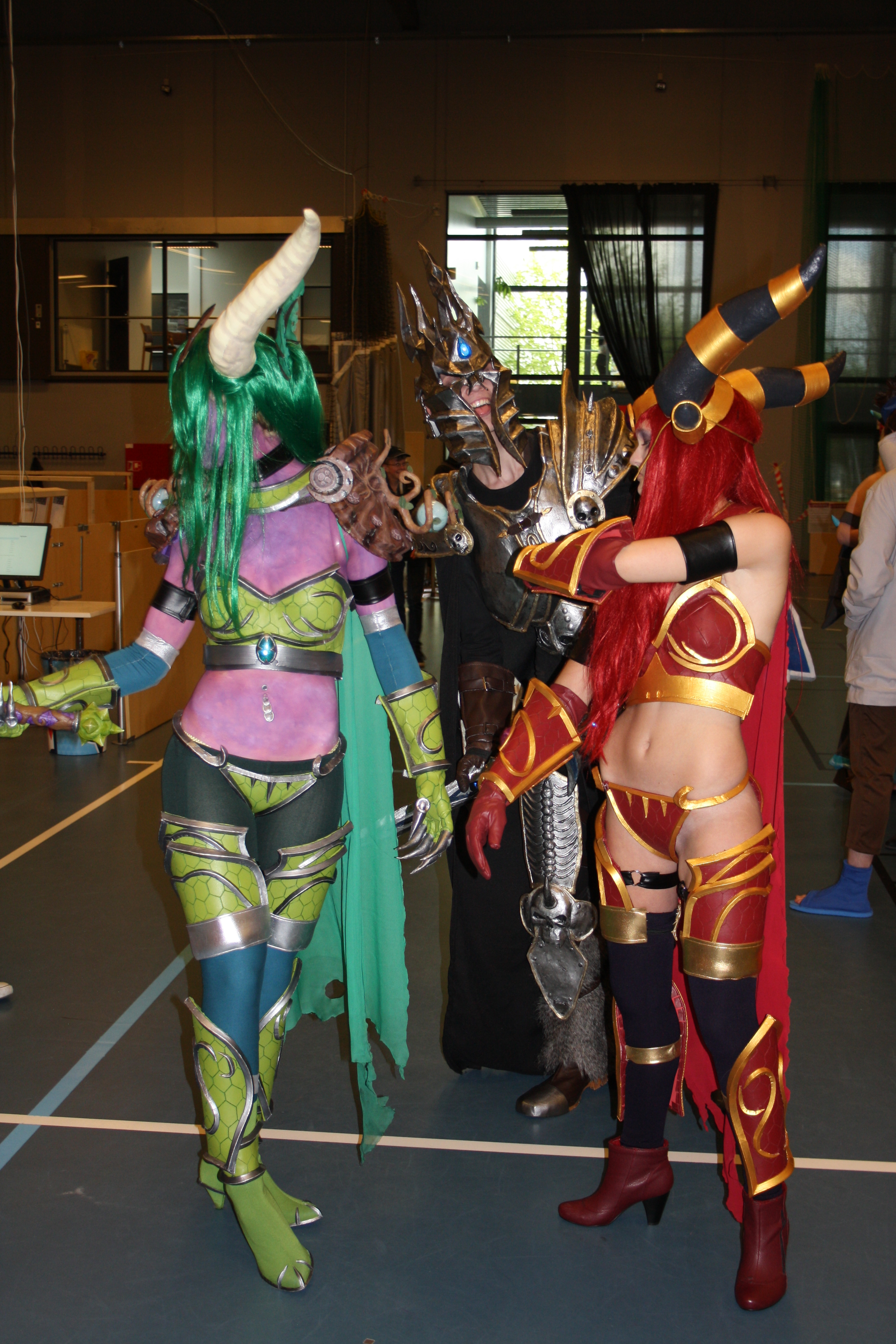 Huh?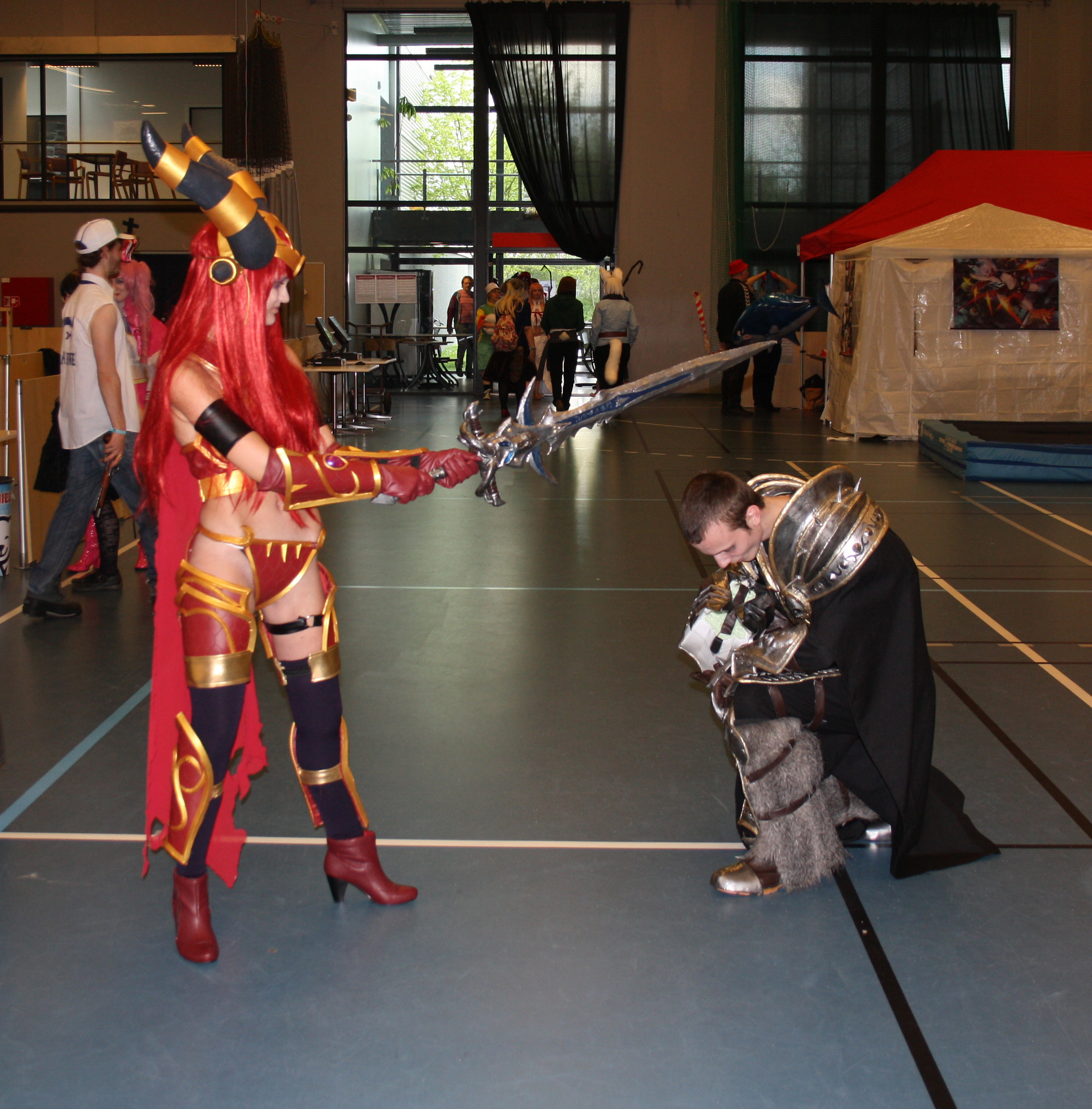 Not really sure if I'm about to knight him or behead him…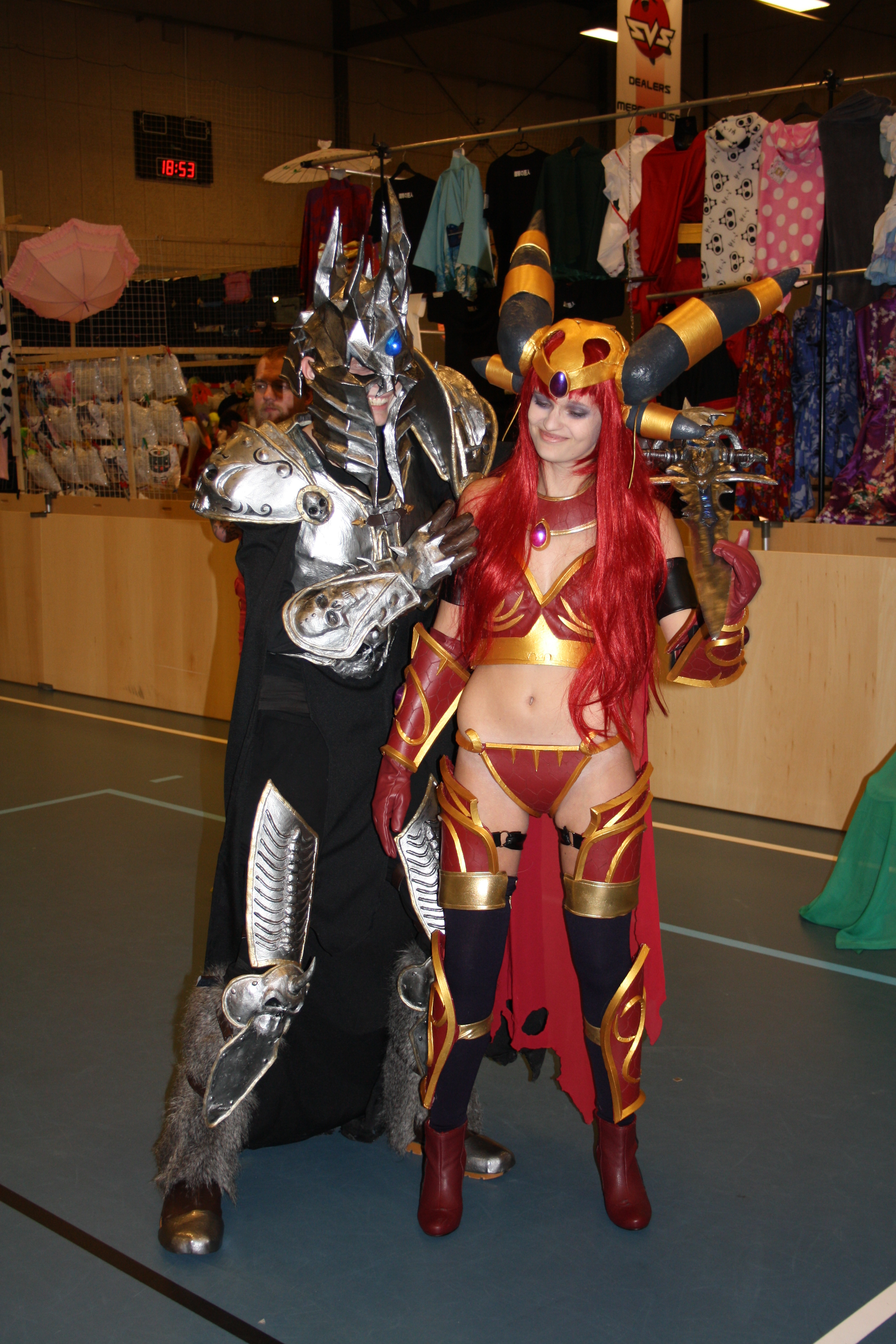 Who says the Queen of Life and the King of Undeads can't get along?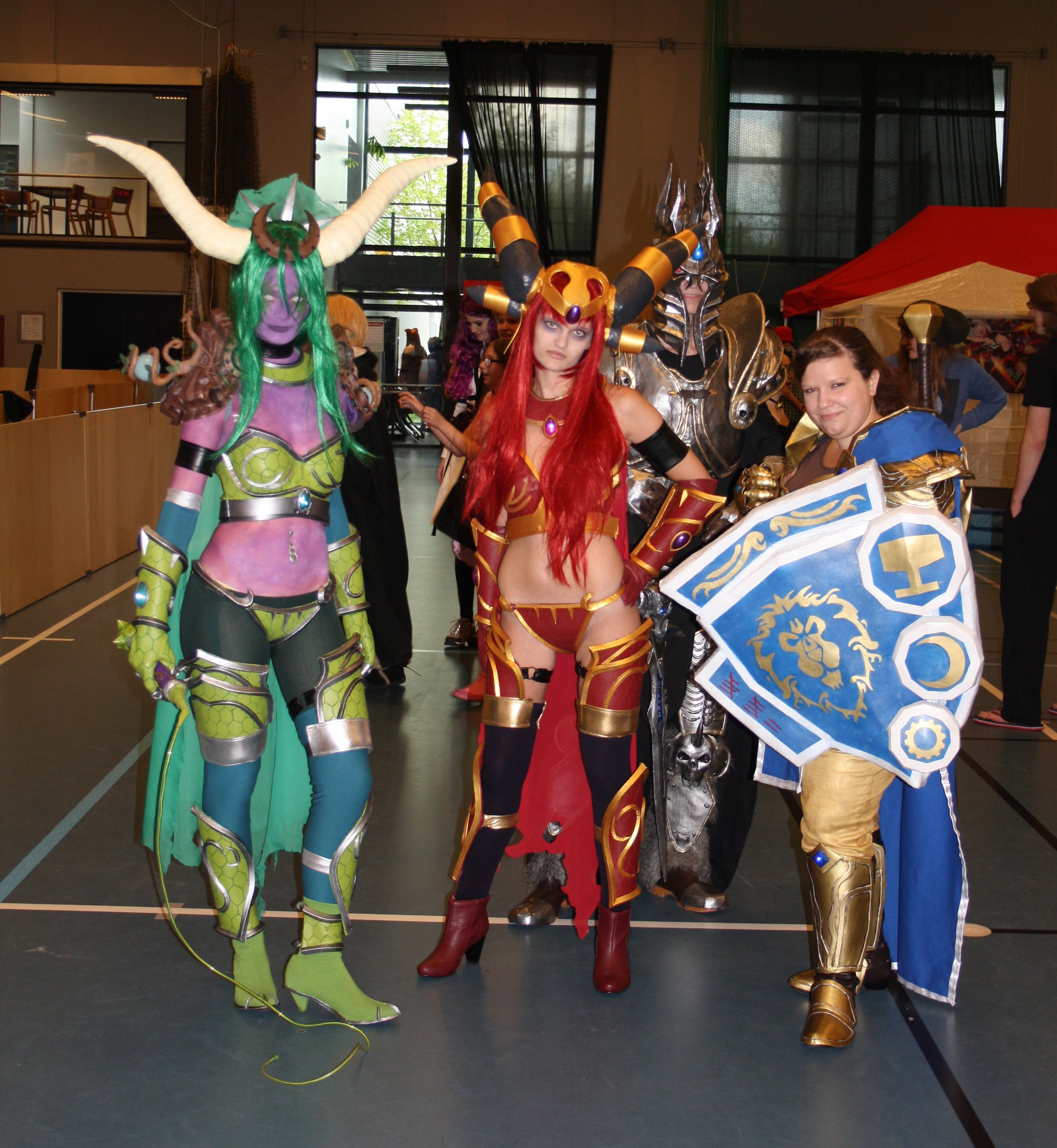 Team Warcraft!
—
More pictures: