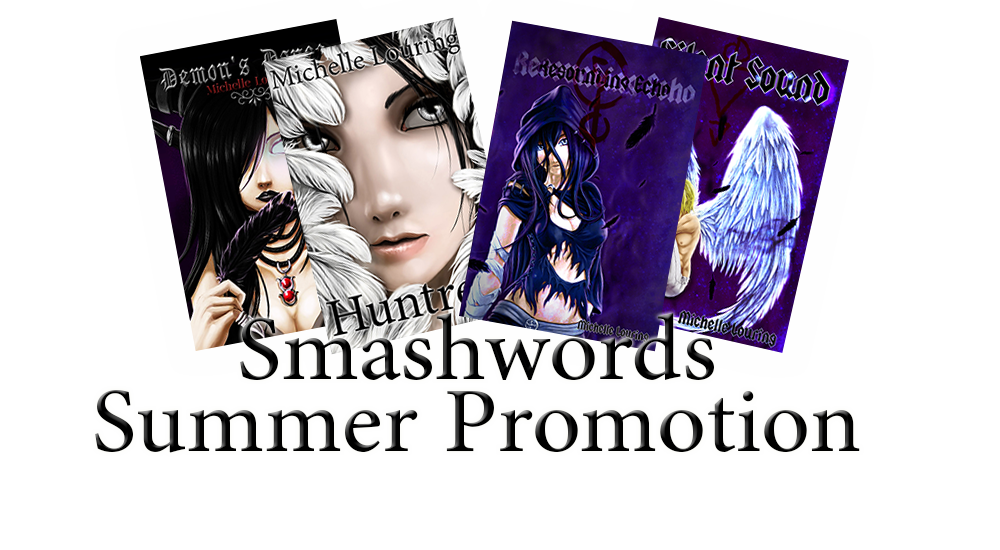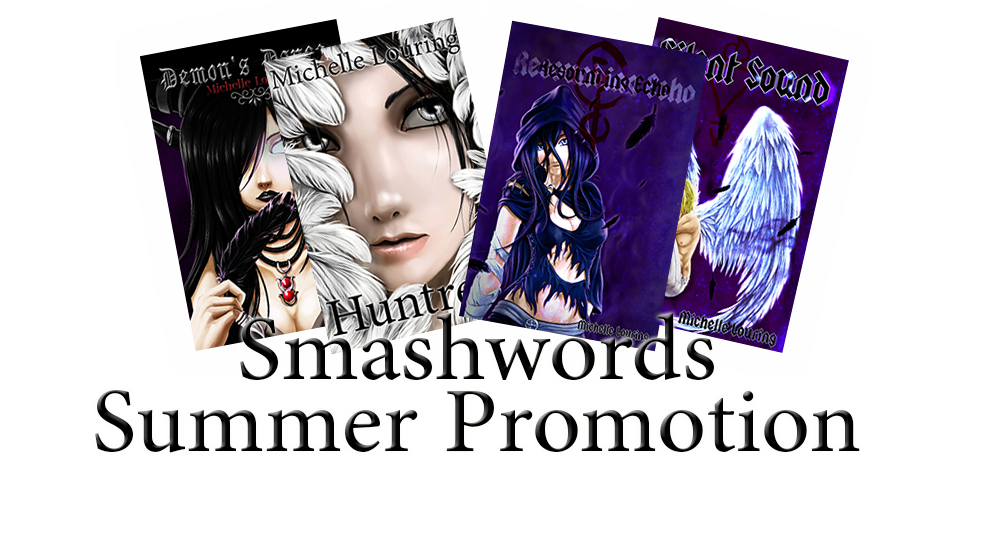 What time is it? Promotion time!
I love Smashwords' sitewide promotions! They're so much fun and just what I need to get my writing mojo running for the summer(or winter, if that's where you're at!).
Again this year, I'm thinking 'what the hell?' and offering all my titles for free or heavily discounted. Check out the entire selection here.
Also, remember to take a look at all the other great authors who are offering cheap books during the promotion. No better way to stack up on books for the summer!
The promotion runs all month, from 1. July – 30. July.
Discounted titles
Huntress

100% off! Get it for FREE!

Coupon: SW100

Click here to download it from Smashwords
Resounding Echo

100% off! Get it for FREE!

Coupon: SW100

Click here to download it from Smashwords
Silent Sound

75% off! Heavy discount!

Coupon: SSW75

Click here to download it from Smashwords
Demon's Dance

100% off! Get it for FREE!

Coupon: SW100

Click here to download it from Smashwords