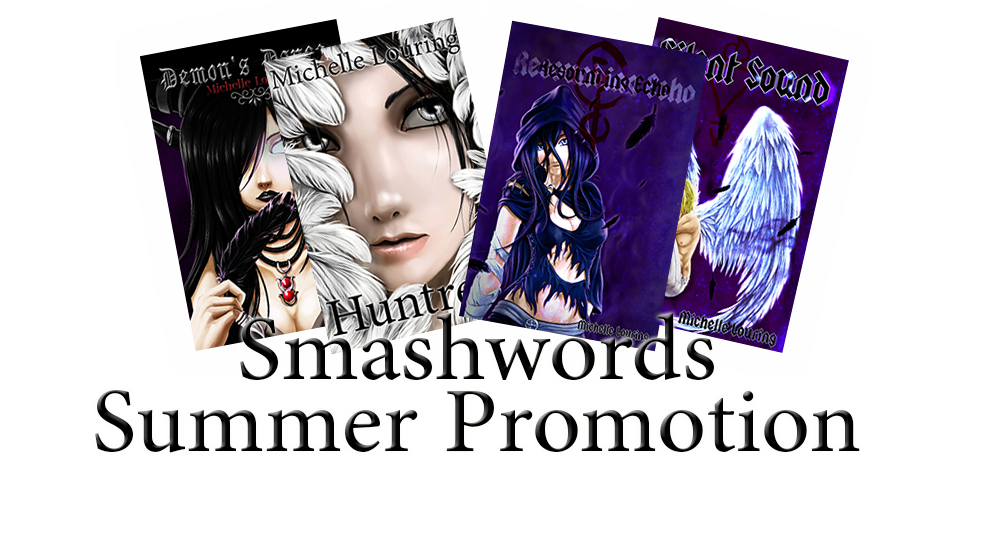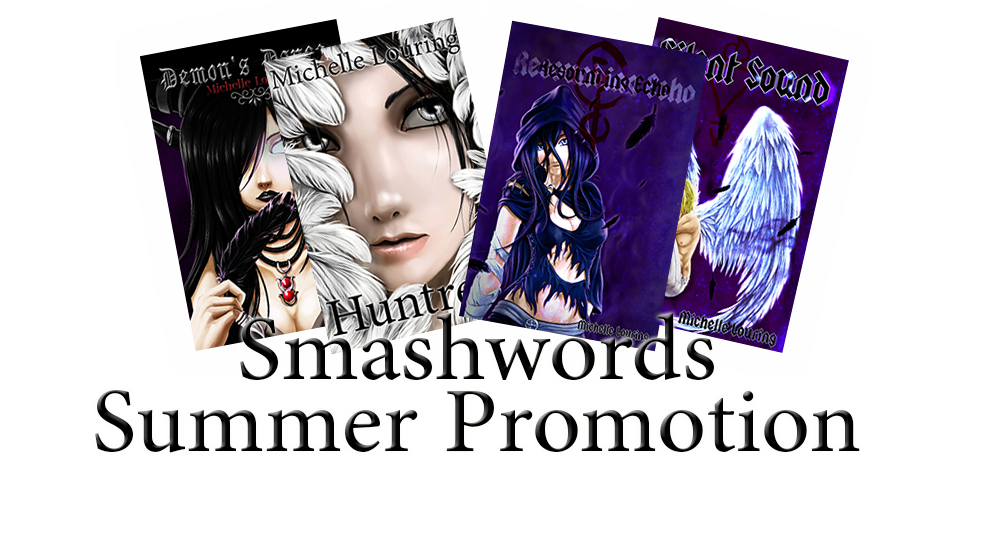 While the Danish weather hasn't quite realized it yet, it's summertime and that means cheap and free ebooks from Smashwords' Summer/Winter Sale!
Most of you probably know the drill, but to those who don't, it's very simple. Over at Smashwords this month there will be thousands of ebooks that you can get for free or at a heavy discount. You can get mine (please do, even if it's just the free ones. I like watching ticking download numbers) or some of the other great books enrolled in the promotion.
Or better yet: Get all of them!
Smashwords' Summer/Winter Sale lasts all of July.
All discounted books have a coupon code attached to their Smashwords' book page.
Discounted titles
Demon's Dance

100% off! Get it for FREE!

Click here to download it from Smashwords
Huntress

100% off! Get it for FREE!

Click here to download it from Smashwords
Resounding Echo

100% off! Get it for FREE!

Click here to download it from Smashwords
Silent Sound

75% off! Heavy discount!

Click here to download it from Smashwords
Quiet Whisper

75% off! Heavy discount!

Click here to download it from Smashwords
Song of Angels

75% off! Heavy discount!

Click here to download it from Smashwords