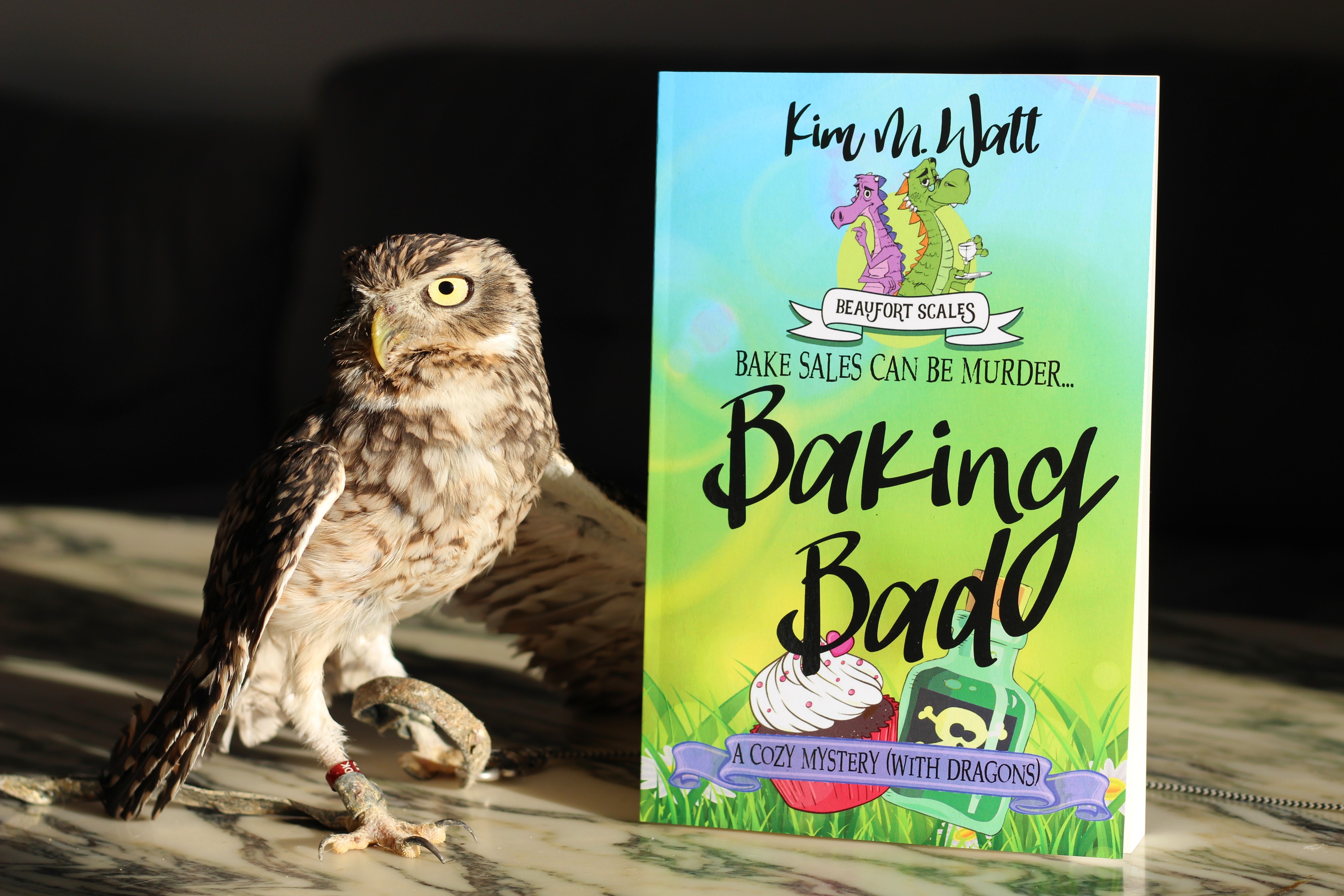 Next up: Baking Bad by Kim M. Watt.
Now, this is not the kind of book I normally read, but it's written by my long-time Twitter friend – the lovely Kim – and it promised murder and dragons.
I don't ask for much more in life.
As I have already finished it, I can tell you that this book reads like an episode of Midsomer Murders… and then suddenly the characters are talking about dragons like it's completely normal. It's delightfully weird.
My only complaint is that there's so much talk of food and baked goods that each chapter leaves you starving. Each paperback should come with a box of scones…
---
Baking Bad
by Kim M. Watt
A tranquil village.
A poisoned cupcake.
A murdered vicar.
A simple case – or it should be. But all clues point to the Toot Hansell Women's Institute, and Detective Inspector Adams is about to discover there's much more to the W.I. than bake sales and jam making.
Alice Martin, RAF Wing Commander (Ret.), and current chair of the W.I., knows the ladies of the Women's Institute are not guilty. But she has a bigger problem. Toot Hansell has a dragonish secret, and she needs to keep the police well away from it. And she'd really rather not be arrested for murder. Again.
Meanwhile, Beaufort Scales, High Lord of the Cloverly dragons and survivor of the days of knights and dragon hunts, knows even better than Alice that the modern dragon only survives as long as no one knows they exist. But he also knows friends don't let friends face murder inquiries alone. Beaufort fully intends to Get Involved.
This investigation is about to take on dragonish proportions.
Best put the kettle on.
A funny cozy mystery (with dragons), for anyone that likes their mysteries British, gentle, and well-stocked with cake, tea, and friendship. And dragons, obviously.
---