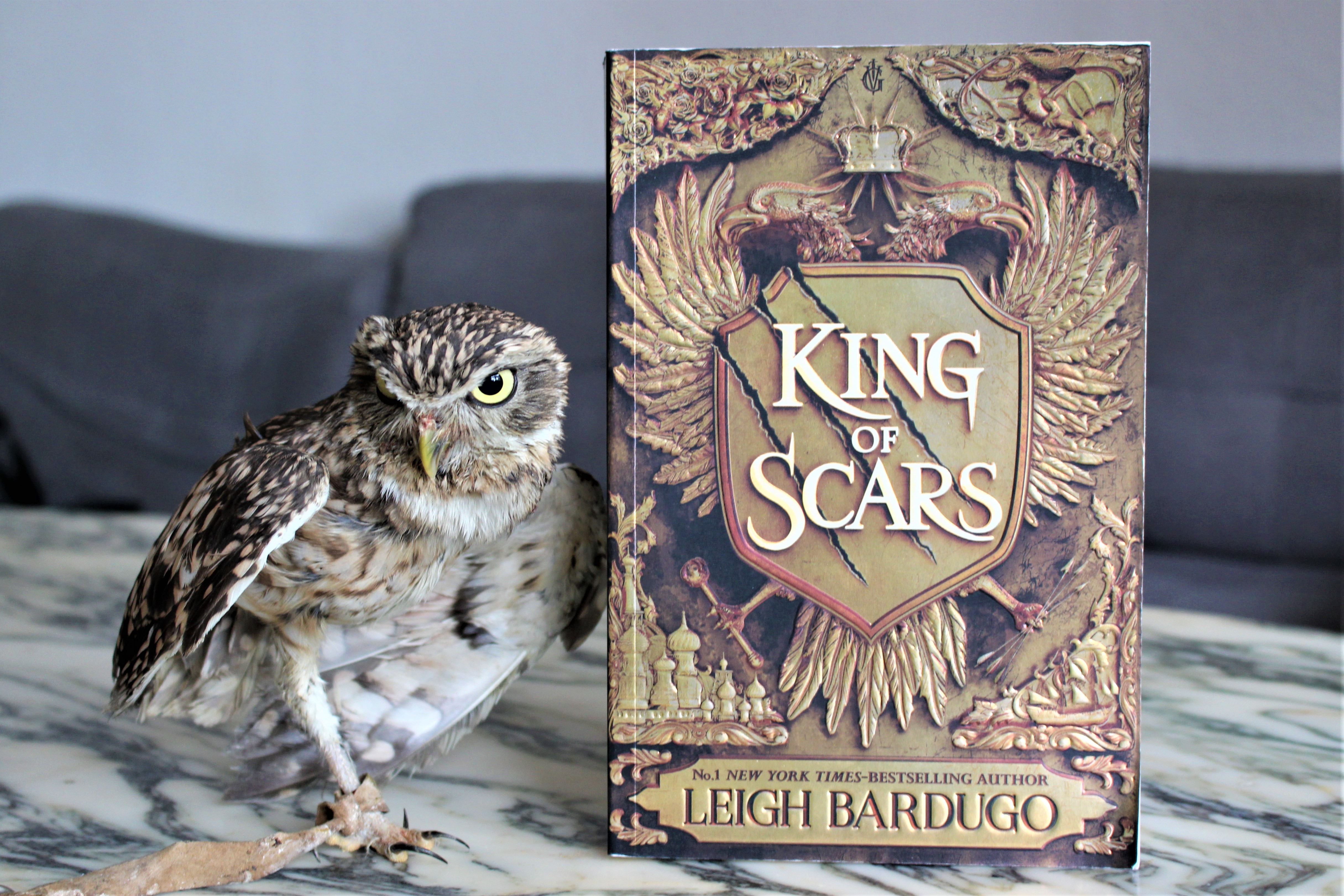 Another day, another pretty book: King of Scars by Leigh Bardugo.
This book is part of the Grishaverse, of which I thoroughly enjoyed the original trilogy. 'King of Scars' focuses on some of the supporting characters from the Shadow and Bone trilogy and it was really interesting to get a look inside their heads. Zoya, who was a total bitch in the original trilogy, ended up being my favorite. Mind you, she's still a total bitch, but when you get to see more of her character you start to understand why. Besides, she's a bitch who fights so very hard to protect her country and those under her command, and that makes her a likable bitch.
Of course there's also Nikolai, the dashing Prince-turned-Pirate-turned-Prince-turned-Monster-turned-King. For once he got outshined by other characters, but to be fair to him he was dealing with turning into a monster at night and attacking livestock…
I had not expected this book to be part of a duology, so now I'm rather miffed that I have to wait for the next book. I'm off to sulk.
---
King of Scars
by Leigh Bardugo
Nikolai Lantsov has always had a gift for the impossible. No one knows what he endured in his country's bloody civil war—and he intends to keep it that way. Now, as enemies gather at his weakened borders, the young king must find a way to refill Ravka's coffers, forge new alliances, and stop a rising threat to the once-great Grisha Army.
Yet with every day a dark magic within him grows stronger, threatening to destroy all he has built. With the help of a young monk and a legendary Grisha Squaller, Nikolai will journey to the places in Ravka where the deepest magic survives to vanquish the terrible legacy inside him. He will risk everything to save his country and himself. But some secrets aren't meant to stay buried—and some wounds aren't meant to heal.
---