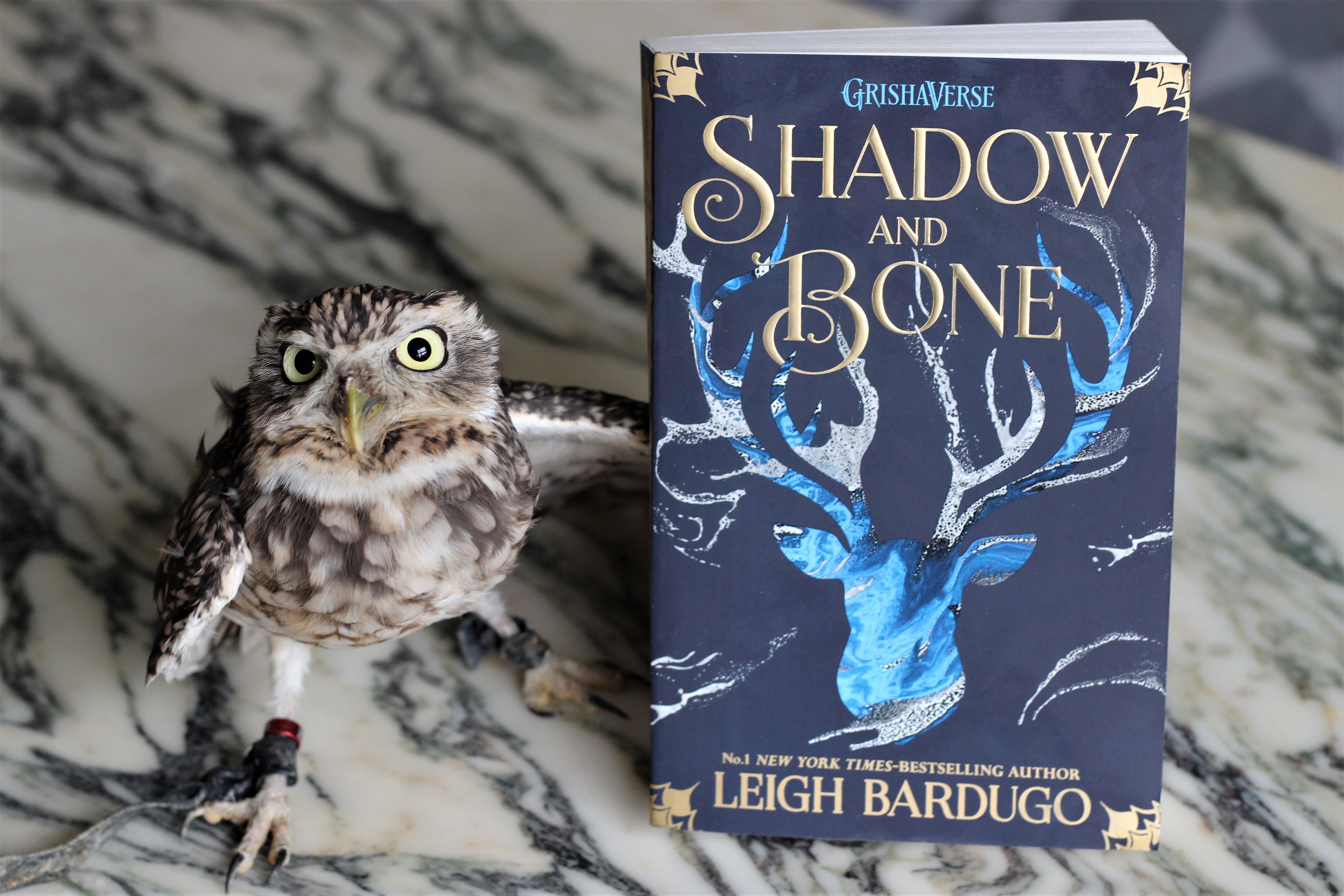 In case you're not sick and tired of these posts yet (this is the 40th!), here's Shadow and Bone by Leigh Bardugo.
I committed hubris by only bringing a single book with me on my trip to Budapest last week. I always bring 3 or 4 for a five day trip where I'll get little time to read, and I only ever get through half of one, so I figured I was safe.
I was not.
So obviously I had to scour the guidebook and find the address of an English bookstore in Budapest. The one I found had an excellent selection of Fantasy books. I know this, because I had already read half of said selection, and as such had a hard time picking out a new book. I ended up with this one, because the cover was pretty and it sounded moderately interesting.
As I'm behind on these posts, I can tell you that I already read it. It took me a day. I enjoyed it immensely (and hopefully not just because I was drugged up on painkillers after a chaotic trip through airport security with a sprained wrist) and I'm definitely getting the other books in the series the next time there's a good sale.
---
Shadow and Bone
by Leigh Bardugo
Soldier. Summoner. Saint.
Orphaned and expendable, Alina Starkov is a soldier who knows she may not survive her first trek across the Shadow Fold―a swath of unnatural darkness crawling with monsters. But when her regiment is attacked, Alina unleashes dormant magic not even she knew she possessed.
Now Alina will enter a lavish world of royalty and intrigue as she trains with the Grisha, her country's magical military elite―and falls under the spell of their notorious leader, the Darkling. He believes Alina can summon a force capable of destroying the Shadow Fold and reuniting their war-ravaged country, but only if she can master her untamed gift.
As the threat to the kingdom mounts and Alina unlocks the secrets of her past, she will make a dangerous discovery that could threaten all she loves and the very future of a nation.
Welcome to Ravka . . . a world of science and superstition where nothing is what it seems.
---