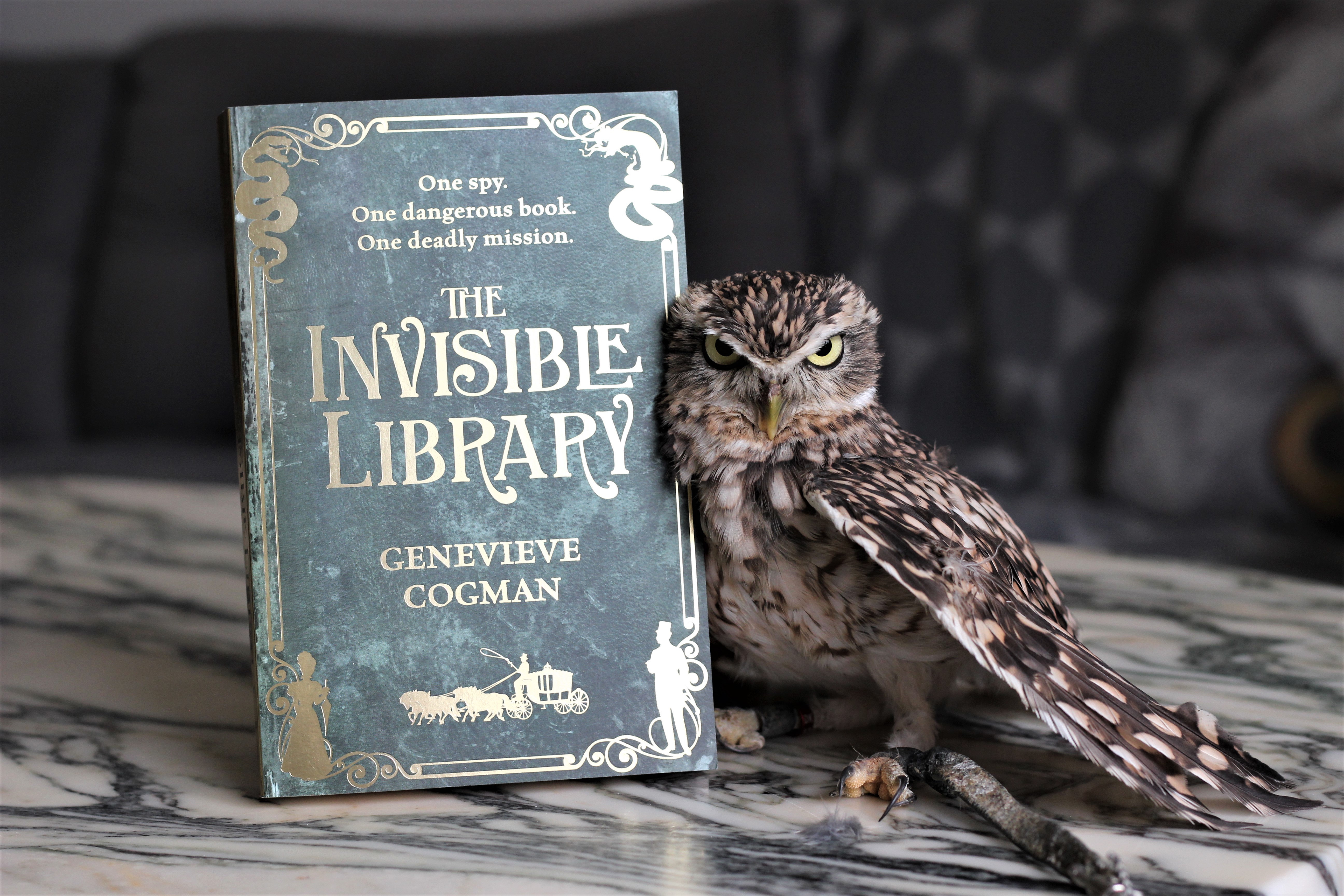 Ladies and gentlemen, I will now be reading The Invisible Library by Genevieve Cogman.
Let's hope it's not filled with invisible words.
This series was recommended to me on Twitter (see, Twitter is good for something) and the author is new to me… meaning I don't really have anything to write for this post. It's so much easier to come up with stuff when you have expectations.
So I'll just give you a random owl fact:
Did you know that you can tell whether an owl is nocturnal or diurnal by the eyes? If they got those scary, totally black eyes, they're nocturnal. If you can see a yellow iris, they're diurnal. Meaning Artemis, the fellow featured on all my book photos, is diurnal.
However, no one's told him that, so I still have to deal with night hooting.
---
The Invisible Library
by Genevieve Cogman
One thing any Librarian will tell you: the truth is much stranger than fiction…
 
Irene is a professional spy for the mysterious Library, a shadowy organization that collects important works of fiction from all of the different realities. Most recently, she and her enigmatic assistant Kai have been sent to an alternative London. Their mission: Retrieve a particularly dangerous book. The problem: By the time they arrive, it's already been stolen. 
 
London's underground factions are prepared to fight to the death to find the tome before Irene and Kai do, a problem compounded by the fact that this world is chaos-infested—the laws of nature bent to allow supernatural creatures and unpredictable magic to run rampant. To make matters worse, Kai is hiding something—secrets that could be just as volatile as the chaos-filled world itself.
 
Now Irene is caught in a puzzling web of deadly danger, conflicting clues, and sinister secret societies. And failure is not an option—because it isn't just Irene's reputation at stake, it's the nature of reality itself…
---