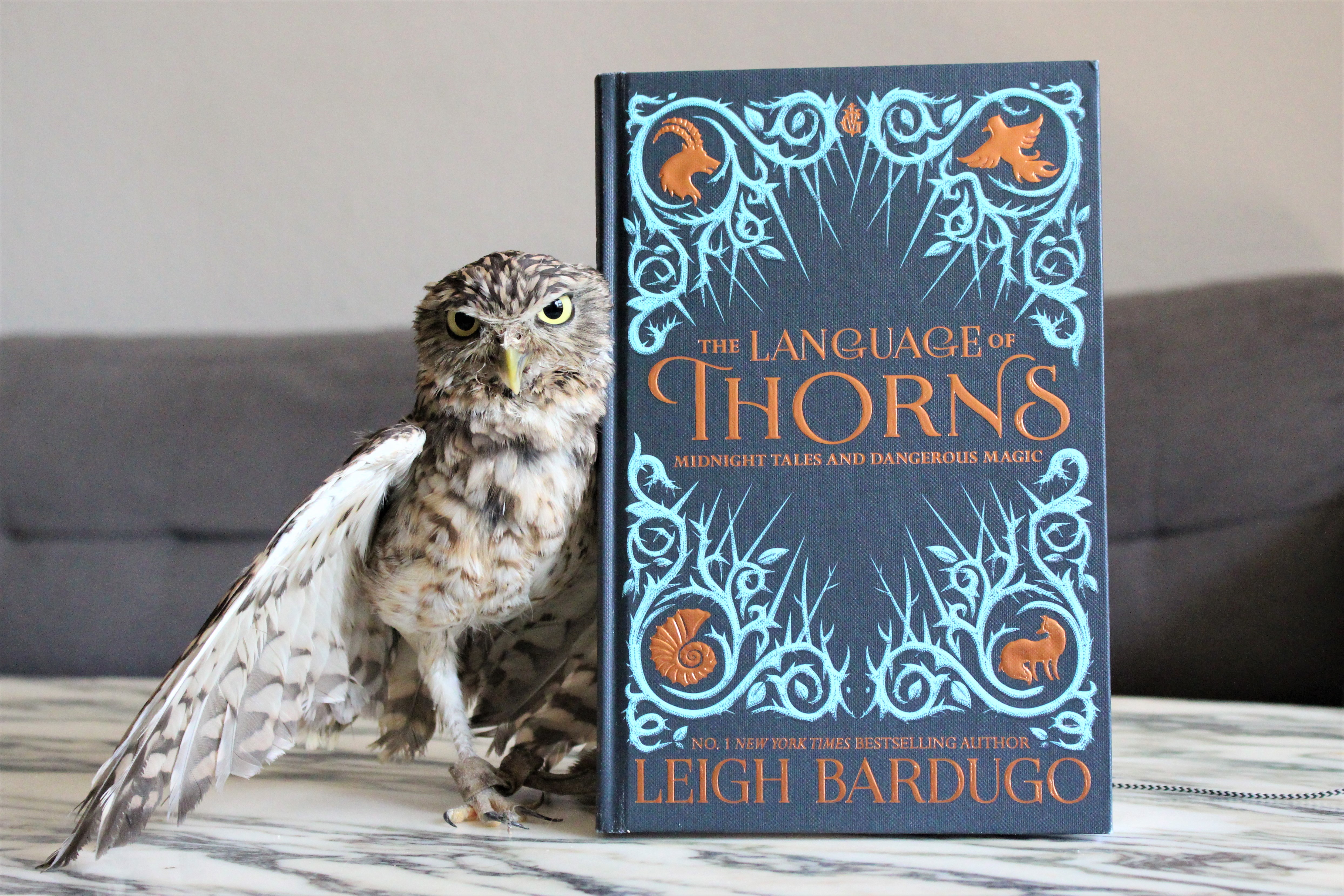 It's time for The Language of Thorns by Leigh Bardugo.
This is a collection of fairy tales set in the Grishaverse and they are all wonderfully dark. We're talking far more Grimm than Disney here… and then a tad darker than that.
The book itself is absolutely gorgeous, both inside and out. It's a beautiful hardcover book and each page inside is illustrated. At first I thought that every page in a specific story had the same illustration, but if you pay attention, you can see that it changes subtly for every page and the changes actually provides ominous hints to what's to come later in the story. It's genius.
As I said, the stories are set in the Grishaverse (which consists of books like the Shadow and Bone trilogy and King of Scars), but they can easily be read without having read any of the other books. I would recommend The Language of Thorns to anyone who enjoys dark fairy tales!
---
The Language of Thorns
by Leigh Bardugo
Love speaks in flowers. Truth requires thorns.
Travel to a world of dark bargains struck by moonlight, of haunted towns and hungry woods, of talking beasts and gingerbread golems, where a young mermaid's voice can summon deadly storms and where a river might do a lovestruck boy's bidding but only for a terrible price.
---