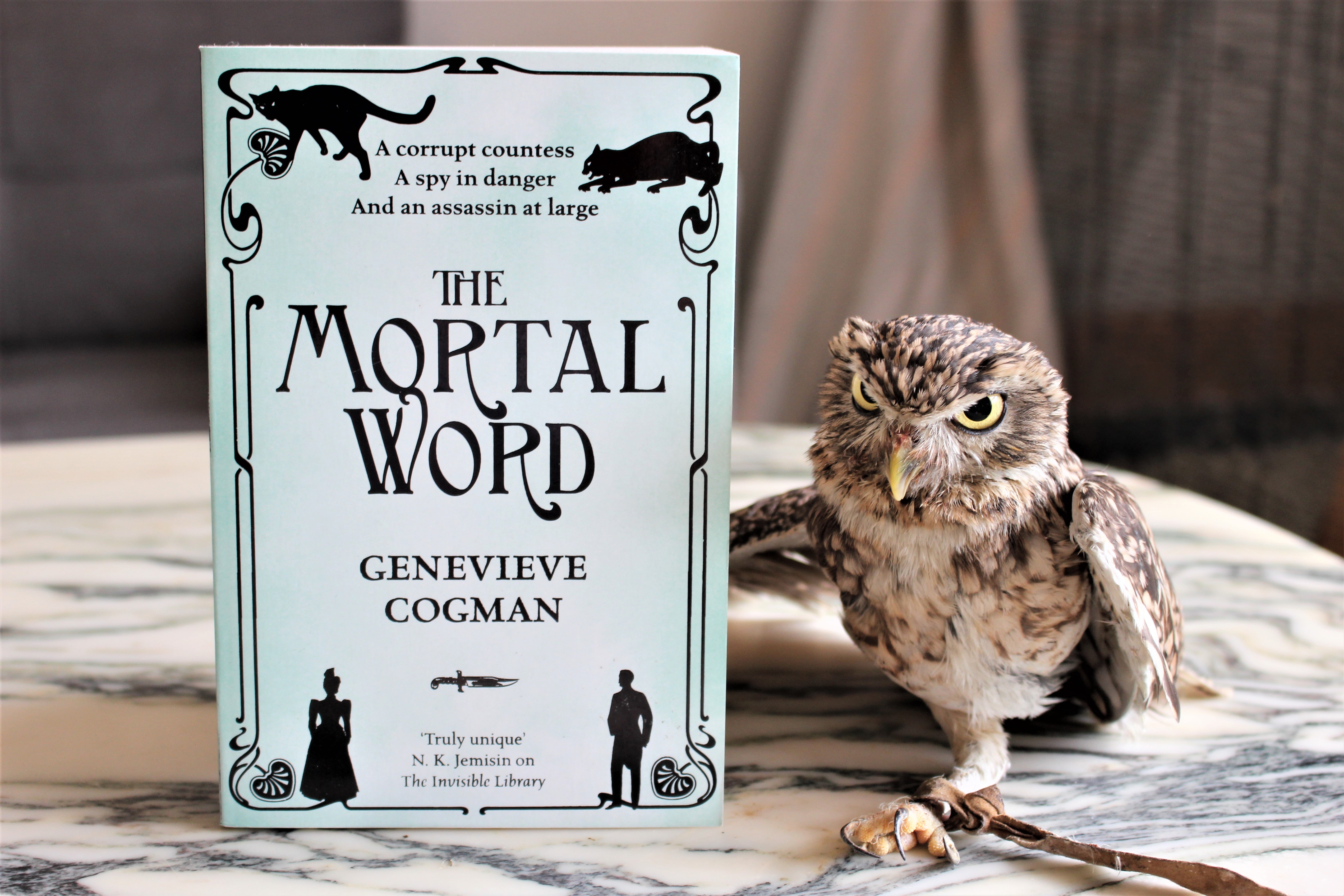 Cower, mortals, before The Mortal Word by Genevieve Cogman!
(I'm running out of ideas for intros…)
I was getting a little tired of this series by the time I reached this book, but it exceeded my expectations and I enjoyed it. This could be because the overall plot was similar to Broken Melody (which I was still writing at the time) and there's nothing I like better than relaxing with a book and calling it research.
In 'The Mortal Word', we got an insidious plot in the middle of a peace treaty negotiation between dragons and Fae, multiple suspects, and everyone having their own agenda. I assure you it will fill your quota for secrets and drama. There could also be werewolves, but it's possible I'm confusing the books…
---
The Mortal Word
by Genevieve Cogman
When Irene returns to London after a relatively straightforward book theft in Germany, Bradamant informs her that there is a top secret dragon-Fae peace conference in progress that the Library is mediating, and that the second-in-command dragon has been stabbed to death. Tasked with solving the case, Vale and Irene immediately go to 1890s Paris to start their investigation.
Once they arrive, they find evidence suggesting that the murder victim might have uncovered proof of treachery by one or more Librarians. But to ensure the peace of the conference, some Librarians are being held as hostages in the dragon and Fae courts. To save the captives, including her parents, Irene must get to the bottom of this murder–but was it a dragon, a Fae, or even a Librarian who committed the crime?
---