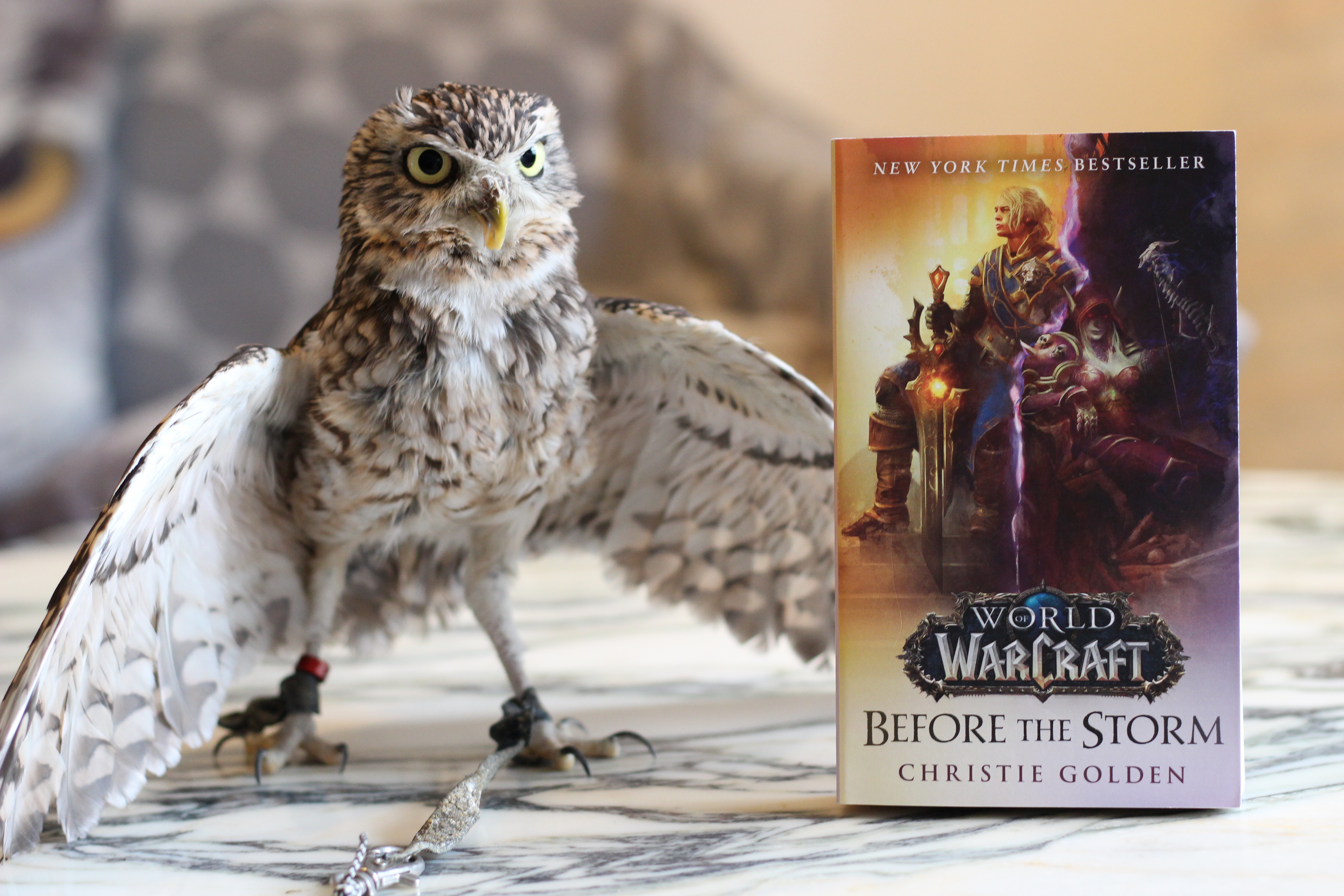 I'm getting a lot more reading done ever since I started doing these posts. If only owl photos could improve my writing speed as well!
Next up on my reading list is Before the Storm by Christie Golden. It's a media tie-in for World of Warcraft and I'm waaay behind on my WoW lore these days. I need to up my game if I want to stay the undisputed champion of World of Warcraft Trivial Pursuit (yes, that's a thing and I'm embarassingly good at it).
This book deals with the conflict that sparks the story in the latest expansion to the game, Battle for Azeroth, and seeing as the expansion has been out since last summer, it's probably about time I figure out what's going on.
Artemis clearly doesn't understand what's going on, but he's looking suitably fierce in the photo (mostly because he doesn't understand why I kept putting back the book he kept knocking over…)