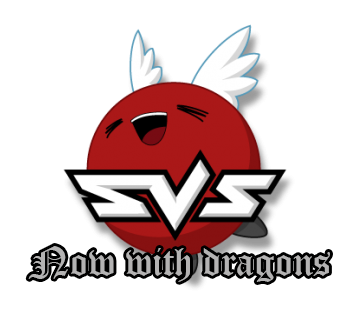 Flowers are blooming, birds are singing… and I have absolutely no time to appreciate it!
I'm surrounded by boxes, some filled with books, some filled with costume parts, and I'm not even close to being packed and ready for SVScon tomorrow!
I already wrote that I would be going to the Danish convention SVScon back in February, so it really shouldn't come as a surprise for me. Somehow, it still does.
I also promised that this year, I would finally take proper part in one of the best things at comic or game conventions: Cosplay. And I actually managed to get my costume done!
…Of course, yesterday, just two days before the convention, the wiring in my wristguards fell apart, so I will have to make a last mad-dash effort to fix it today, so I will still glow in the dark. In a fit of madness, I also let Skymone Cosplay talk me into participating in SVScon's cosplay contest tomorrow, so it wouldn't hurt to be a bit shiny when I faint on stage in front of hundreds of people.
Oh well, if I survive the swan dive Friday, you can find me in Artist Alley during Saturday, where I, as usual, will be selling books and posters! Just look for the red dragon lady with the big horns.
That is all for now! Back to playing electrician/moving guy…