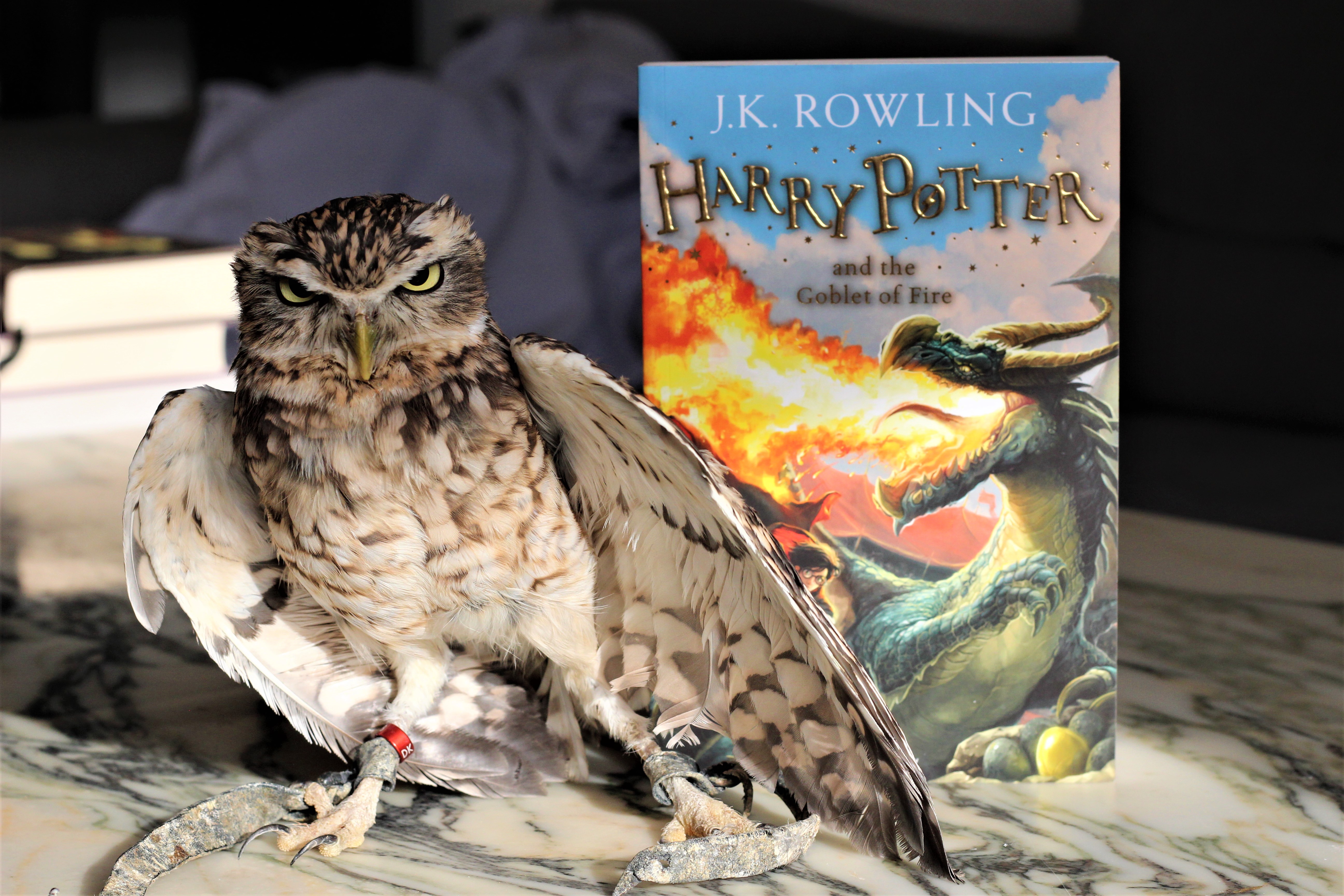 Let's give it up for Harry Potter and the Goblet of Fire by J. K. Rowling!
We have now reached the end of my backlog of owl photos and ironically, it seems like Artemis is showing off the leg he doesn't have anymore in this one. Thankfully he's recovering well and has been far more lively since he got off the pain meds, so once I get a new jess (falconer for 'leather strap') attached to his remaining leg, he should be ready to pose a bit for the camera.
I'm sure everyone who's going to read this book have already done so, so let's get straight to the spoilers. Obviously 'the Goblet of Fire' is where we reach the point in the series where every new book will now leave you feeling slightly depressed. Cedric Diggory, the Hufflepuffiest Hufflepuff there ever was, is such a nice guy and we all know he's going to end up as cannon fodder.
But otherwise, it's a great book! I mean, it's got dragons and everything…
---
Harry Potter and the Goblet of Fire
by J. K. Rowling
The Triwizard Tournament is to be held at Hogwarts. Only wizards who are over seventeen are allowed to enter – but that doesn't stop Harry dreaming that he will win the competition. Then at Hallowe'en, when the Goblet of Fire makes its selection, Harry is amazed to find his name is one of those that the magical cup picks out. He will face death-defying tasks, dragons and Dark wizards, but with the help of his best friends, Ron and Hermione, he might just make it through – alive!
---