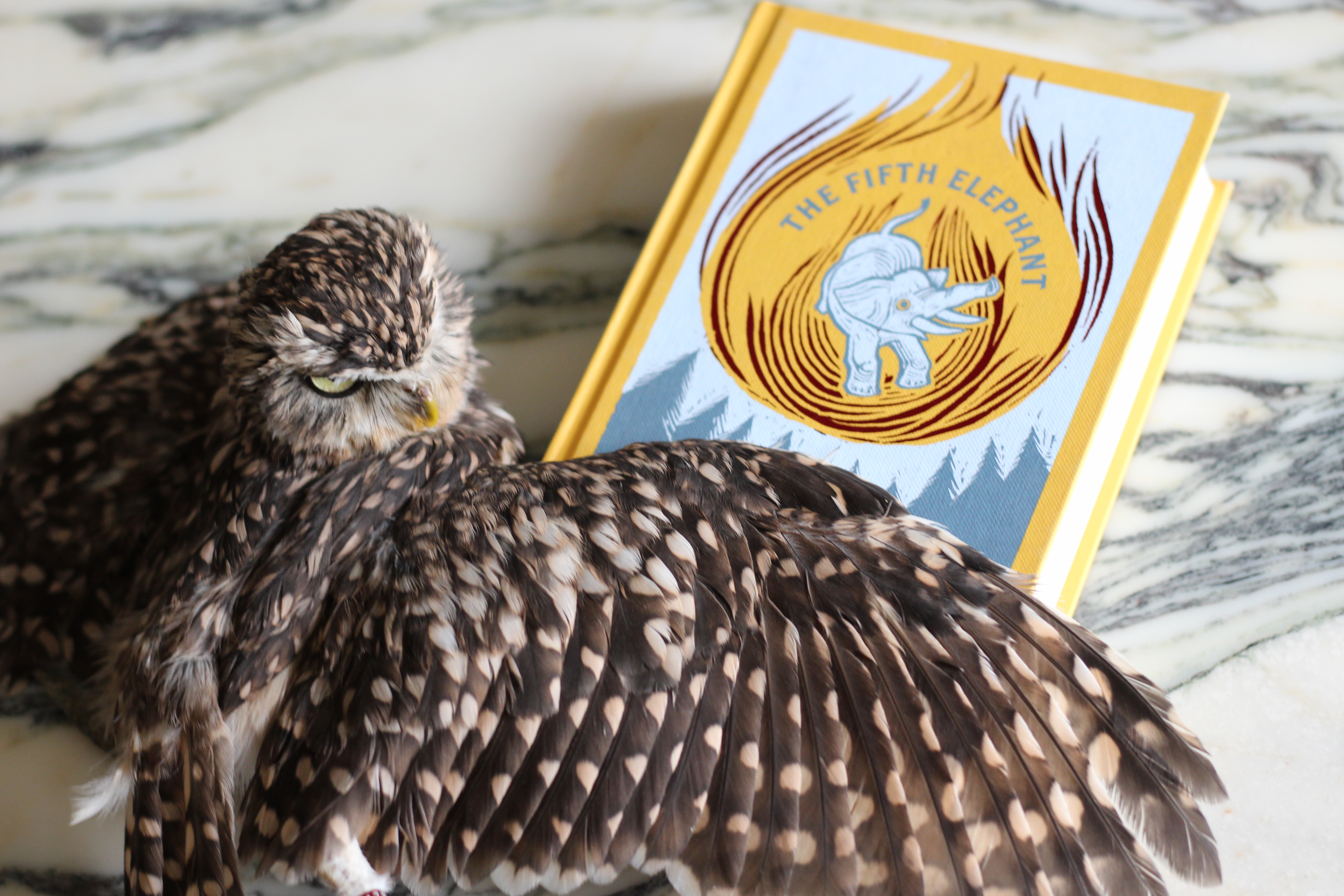 Aaaaaaaaand, I'm back on the Discworld!
Just started on The Fifth Elephant by Terry Pratchett, featuring Sam Vimes and his Watch. And since Sam Vimes is basically me (if I had been male and a guard captain in a fantasy book), I'm feeling right at home. The eternal battle between knowing something is the right thing to do and wondering why the hell it's his problem, is something I can relate to.
Don't ask me while Artemis is hugging the book in this picture. He just sort of dropped onto his stomach and refused to fold in his wing.
My owl is weird.