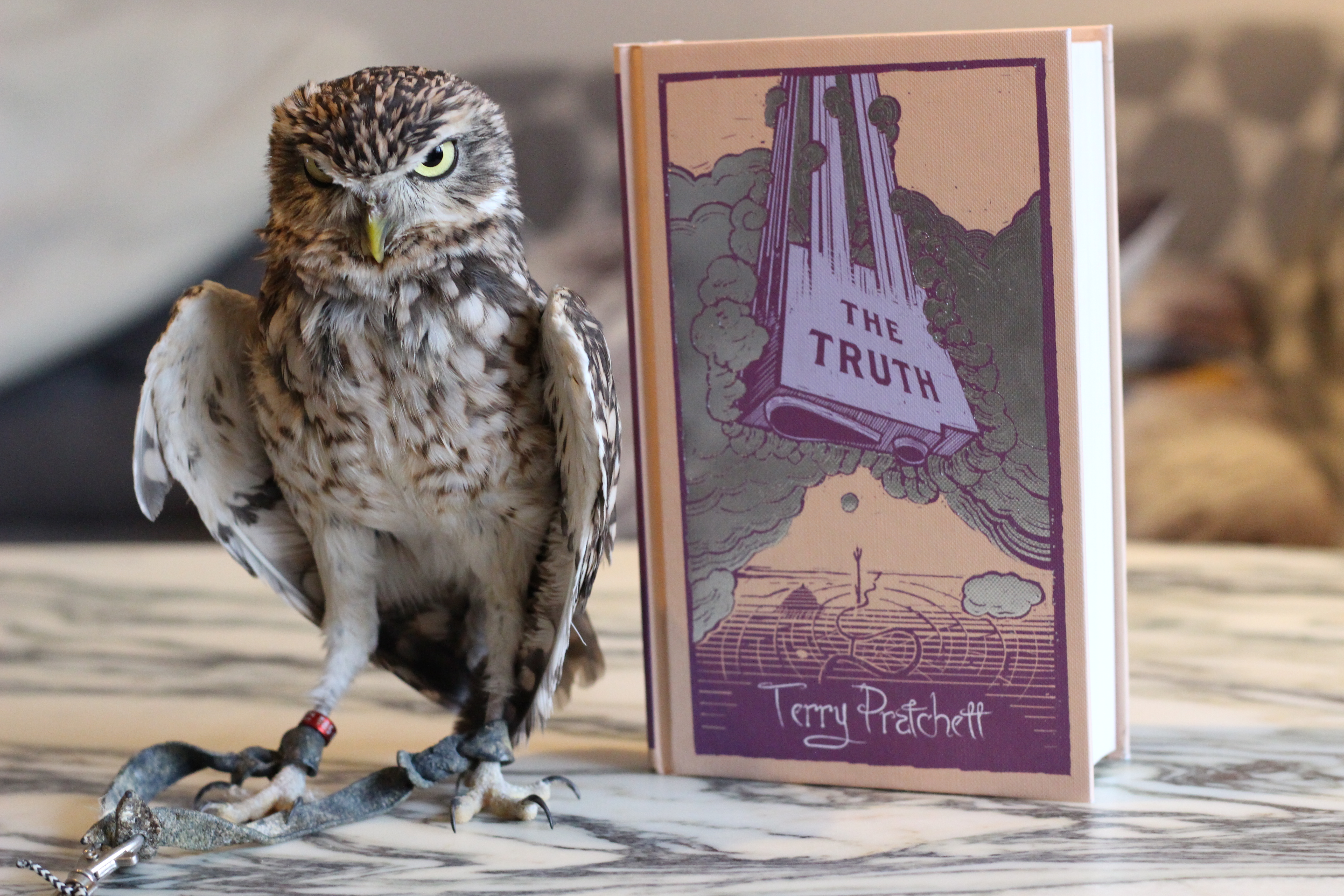 "You can't handle the truth!" 
I had to do it, didn't I? Hopefully I can handle The Truth by Terry Pratchett, seeing as that's what I'm currently reading.
As always with Discworld, the book is funny and enjoyable… and Artemis is not getting the feel at all. I think he went with "angry" and "murderous" instead.
Anyone else reading some great fantasy books out there?