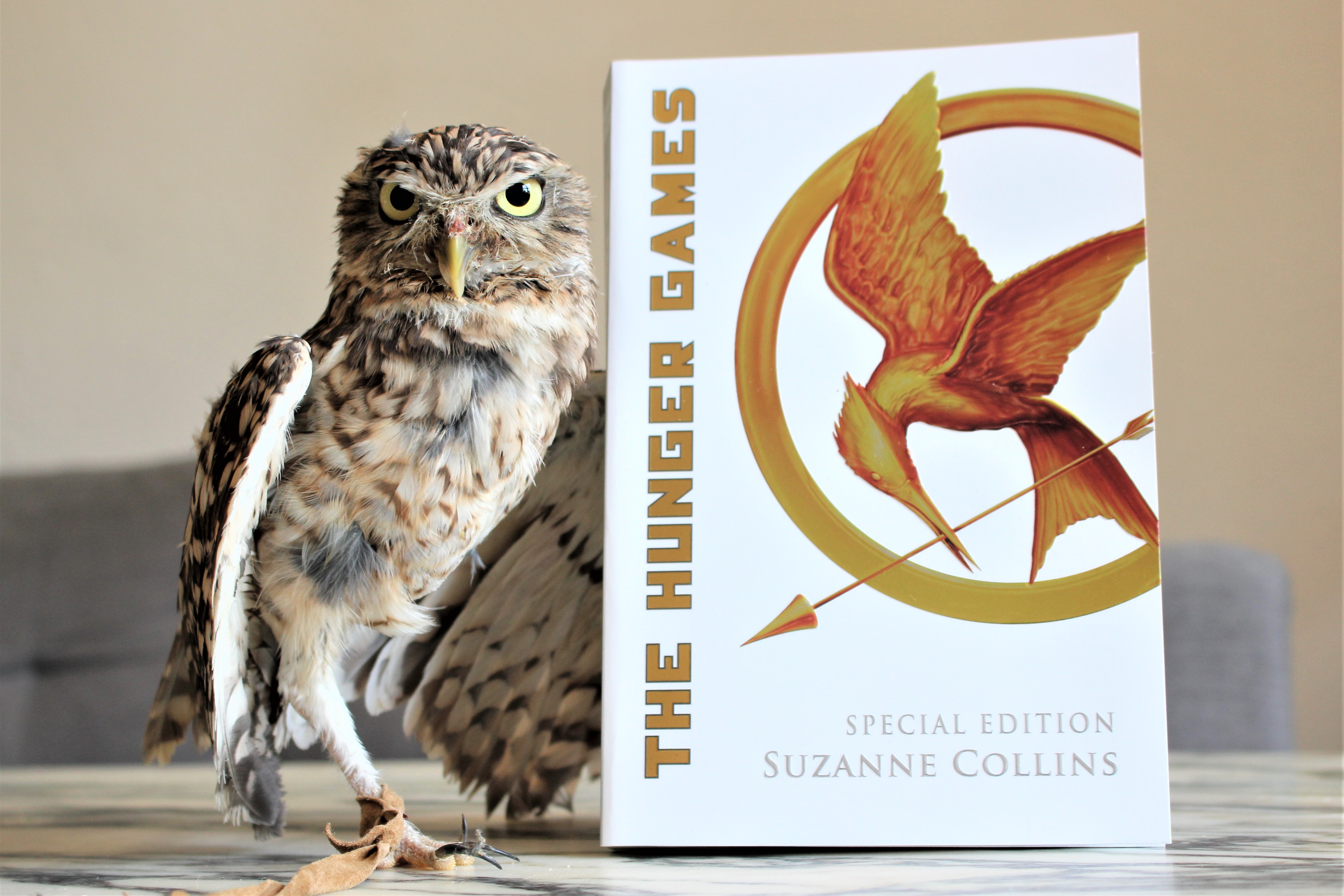 I know it's been a while, but I'm back with new Bookish Owl posts, and today's book is The Hunger Games by Suzanne Collins!
I'm so sorry for being absent lately and not keeping up with replying to comments or staying in touch with my blogger friends. It's just been crazy lately (you might have noticed I recently published a new book), and it's been all I could do just to remember to do basic things such as eating…
I hope you haven't all given up on me!
But seeing as I'm 18 books behind, I better get on with the book stuff. As mentioned above, the featured book in this post is 'The Hunger Games'. I first read this many years ago and while I remember liking it well enough, it didn't really drive me to rush out to get the next book in the series, and in the end I never got around to it at all. However, after rereading it, I absolutely loved it!
I think the reason I didn't really love it the first time around was because I found it a bit far-fetched. But now, after America got a reality star who have dick competitions with dictators as President, somehow I can TOTALLY imagine a government turning kids into celebrities before throwing them into an arena to kill each other.
It's a slightly depressing reason for changing your mind about a book, isn't it…?
---
The Hunger Games
by Suzanne Collins
WINNING MEANS FAME AND FORTUNE.
LOSING MEANS CERTAIN DEATH.
THE HUNGER GAMES HAVE BEGUN. . . .
In the ruins of a place once known as North America lies the nation of Panem, a shining Capitol surrounded by twelve outlying districts. The Capitol is harsh and cruel and keeps the districts in line by forcing them all to send one boy and once girl between the ages of twelve and eighteen to participate in the annual Hunger Games, a fight to the death on live TV.
Sixteen-year-old Katniss Everdeen regards it as a death sentence when she steps forward to take her sister's place in the Games. But Katniss has been close to dead before—and survival, for her, is second nature. Without really meaning to, she becomes a contender. But if she is to win, she will have to start making choices that weight survival against humanity and life against love.
---