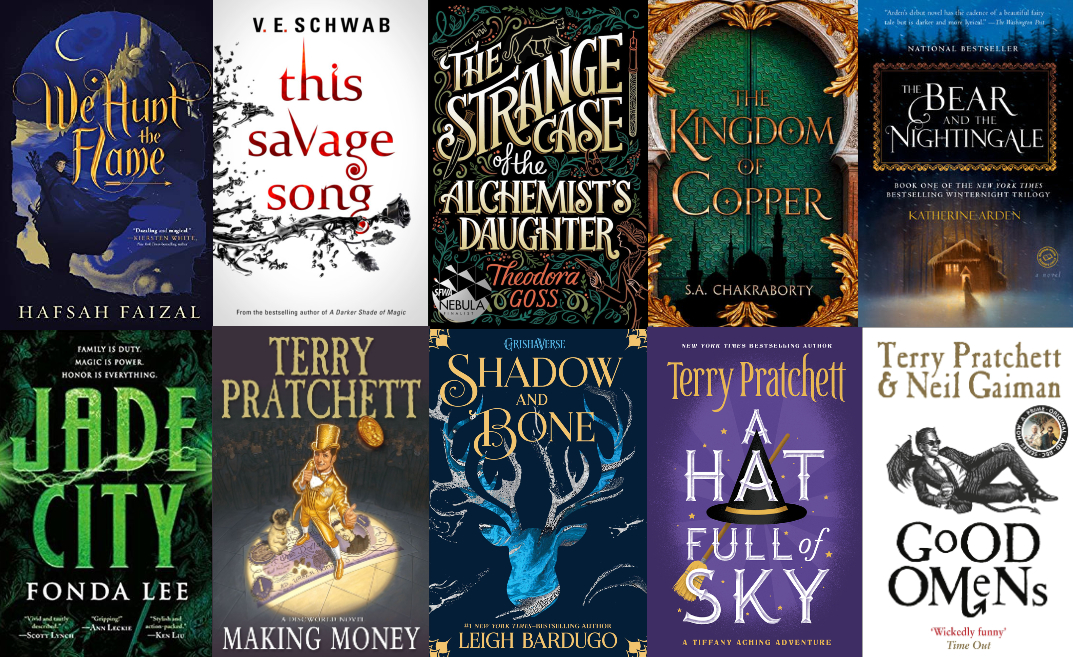 It's time for Top Ten Tuesday!
This week's topic is Book Titles that Would Make Great Song Titles, so I raided my bookshelves for candidates. It was surprisingly easy this time, but I think it's because I read so much fantasy, and fantasy books tend to have catchy titles.
If you're unfamiliar with the whole Top Ten Tuesday thing, it's a weekly book prompt hosted by That Artsy Reader Girl and it's a great way to find new book bloggers and just talk about books, books, and more books.
Now, let's begin.
---

We Hunt the Flame
by Hafsah Faizal
I feel like this would make a great goth metal song, maybe sung by Evanescence or Within Temptation.
---

This Savage Song
by V. E. Schwab
This would be punk rock, since it makes a very 'meta' song title.
---

The Strange Case of the Alchemist's Daughter
by Theodora Goss
This would most definitely be a song by Panic! at the Disco…
---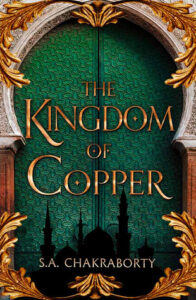 The Kingdom of Copper
by S. A. Chakraborty
This would make for a great rock song.
---

The Bear and the Nightingale
by Katherine Arden
It's not quite 'The Bear and the Maiden Fair', but I still feel like this is a song I would hear at a Renaissance Fair.
---

Jade City
by Fonda Lee
Another one I feel would make a good rock song.
---

Making Money
by Terry Pratchett
This might actually already be a song by some ego-tripping rapper…
---

Shadow and Bone
by Leigh Bardugo
I love this title, but I'm not quite sure of which music genre it would be. Some subgenre of metal, perhaps?
---

A Hat Full of Sky
by Terry Pratchett
Time for some pop music, don't you think? If Natasha Bedingfield were ever to make a sequel to 'Pocket Full of Sunshine', this would probably be the title.
---

Good Omens
by Terry Pratchett and Neil Gaiman
I imagine this as a really upbeat pop song. Owl City should get on it.
---
There you have it: My contribution to the world of bookish music.
Any of you agree with my choices? Or maybe you think I have the genres all wrong?
Throw me a comment and let's talk books!