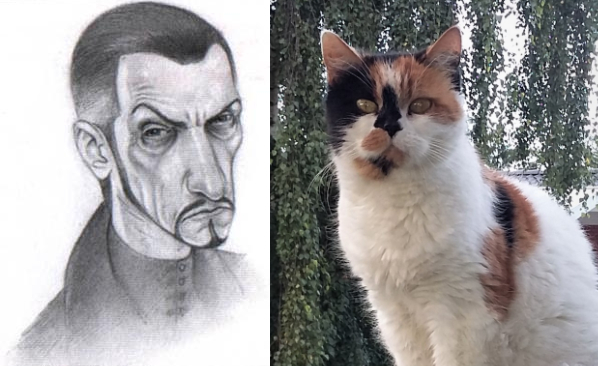 The week speeds past, and before you know it, it's time for another Top Ten Tuesday post. This week the topic is 'Characters I Would Name a Pet After', so I had to think about all my potential future pets.
If I end up impulsively adopting ten animals tonight, I don't think any blame can be put on me.
---
Artemis Fowl
Believe it or not, I have never read Artemis Fowl. But… I do have an owl – a fowl, if you will – named Artemis. Sure, he's named after the Greek goddess of the hunt, but we can pretend otherwise for the sake of this post.
---
Havelock Vetinari (Discworld)
The Patrician of Ankh-Morpork in the Discworld series is one of my favorite characters, and both his first and last name would make a good pet name. I think I would use 'Havelock' for a hawk or a falcon, and 'Vetinari' for a cat. Or possibly a snake.
Funnily enough, the character himself is a dog person.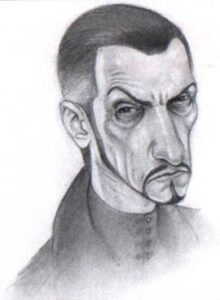 ---
Katniss Everdeen (The Hunger Games)
'Katniss' is a name so well-suited for a cat that I imagine thousands of cats around the world already carry it.
---
Nymeria (A Song of Ice and Fire)
I approve of Arya Stark's taste in wolf names, so I could see myself naming a dog this.
---
Gaspode the Wonder Dog (Discworld)
If I were ever to adopt a scrawny rescue dog with too much brains for his own good, I would name him Gaspode.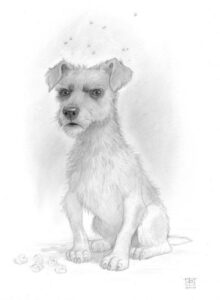 ---
Minerva McGonagall (Harry Potter)
'McGonagall' would be too hard to call, but 'Minerva' would do the job as a name.
Obviously for a cat.
---
Inspector Lestrade (Sherlock Holmes)
'Lestrade' has a nice ring to it. However, I'm not sure if it's better for a cat or a dog.
---
Sirius Black (Harry Potter)
Is it too meta to name a dog after a character named after the Dog Star…?
---
Nobby Nobbs (Discworld)
Naming a dog 'Nobbs' might be jinxing myself. I would just end up with a dog that steals everything.
Besides, I could hardly have Nobby without his trusty partner… and I really don't want a dog named 'Colon'.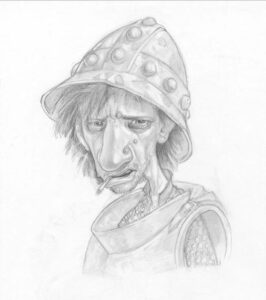 ---
Crowley (Good Omens)
If I'm not getting a snake and calling it Crowley, what am I even doing with my life?
---
Top Ten Tuesday is a weekly book prompt hosted by That Artsy Reader Girl and it's a lot of fun. Go check it out!
But first: Tell me your favorite name for a pet. The weirder the better!