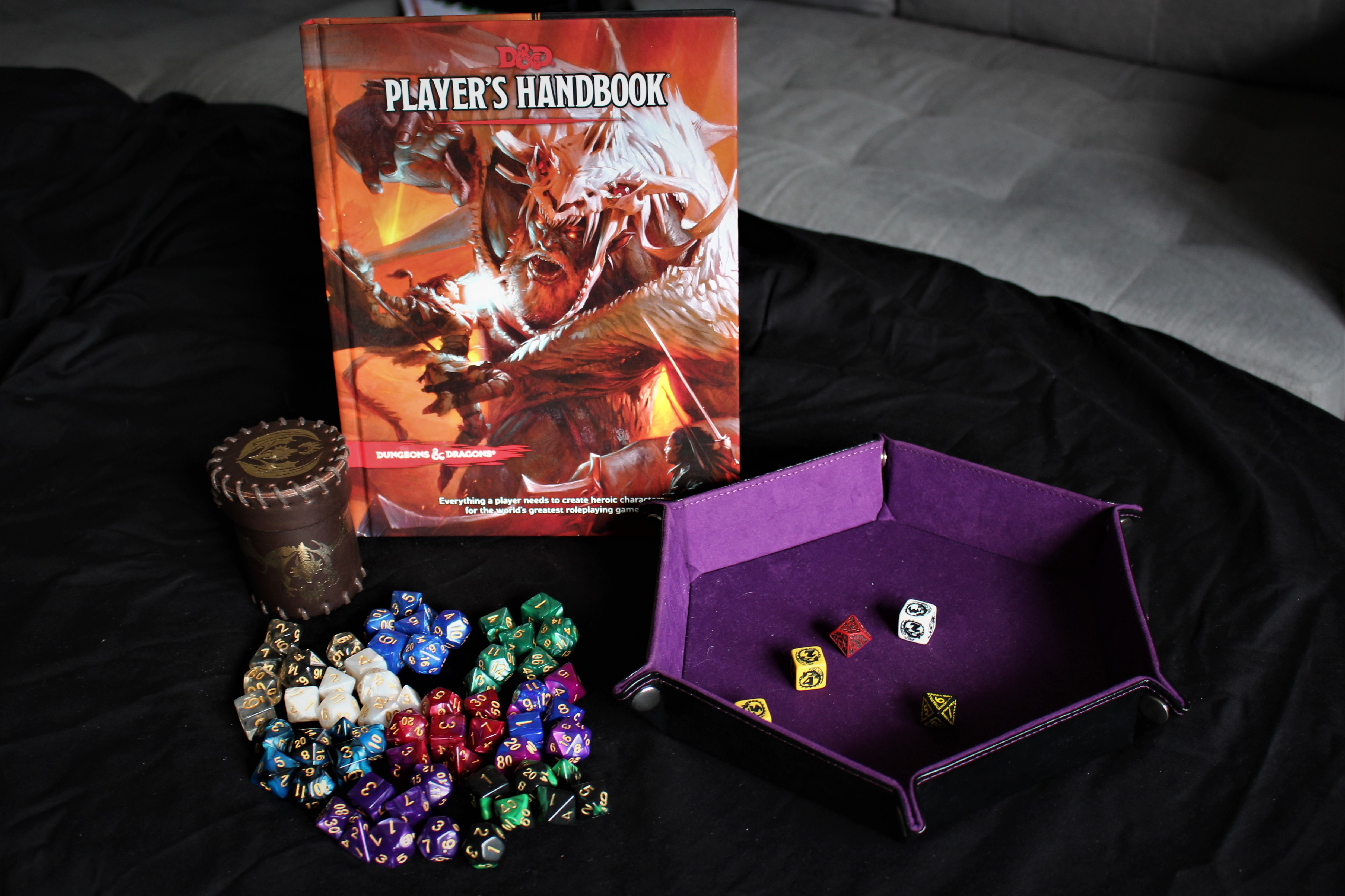 You know what sucks about this whole social distancing thing?
(I mean, except for people dying, the economy collapsing, people losing their jobs, etc…)
My D&D groups have to cancel all gaming sessions.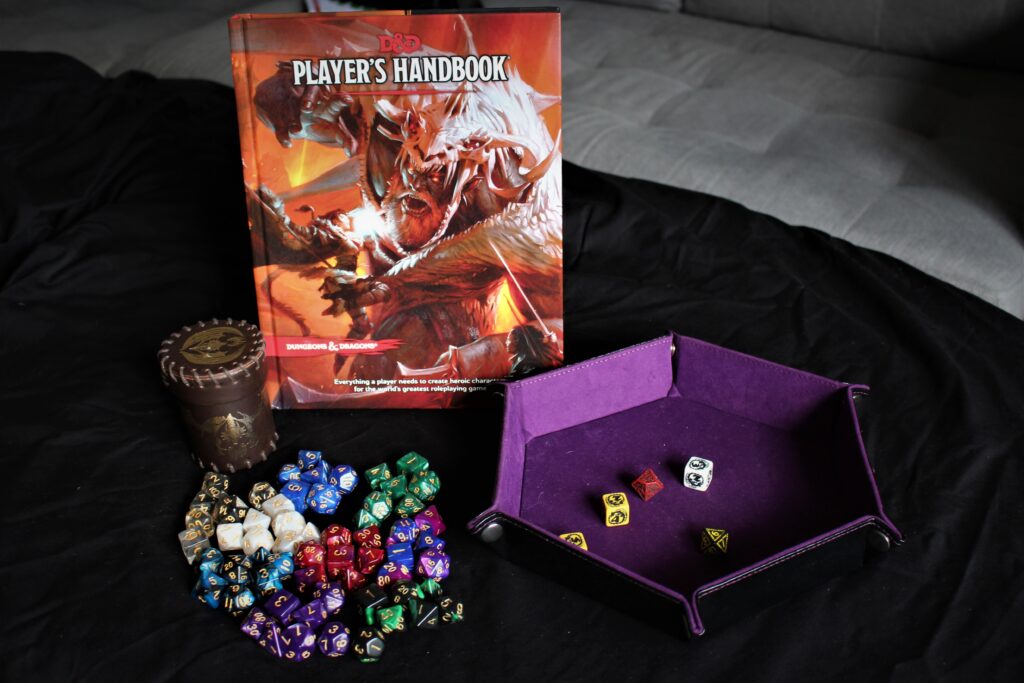 I don't even have any online groups going at the moment, and even if I did, the convenience provided by Roll20 eliminates the need for one of my favorite things… Dice.
I looove dice sets. I don't know why. It's not like any of us ever used to obsess over the six-sided die in the family's Monopoly set, but as soon as you start playing Dungeons & Dragons, there's some switch in your brain that gets flicked and you suddenly need an incredibly fancy set of dice for each of your characters, each with a backup set in case the first one gets jinxed and you start rolling fail after fail.
I don't know if all tabletop gamers get like this, or if I just mainly play with girls, and girl gamers need something to replace normal women's obsession with shoes…
But I'm not the one among my friends spending the most on new dice I don't need. I'm just the only one who will impulse-buy three cheap sets on eBay in her lunch break at work and now own the most SETS of dice. Luckily I'm too cheap to purchase any of those beautiful amethyst dice sets I see on Twitter. I just follow the maker's account and drool over the photos.
But some of the cheap sets I have are rather lovely. And a fellow player informed me that they were well-balanced in the sort of mansplainy voice that makes me think he doesn't know what he's talking about. I should probably do the water test on them, but as long as they are reliably one-shotting enemies and almost getting me killed in the same session, I chose to trust them.
---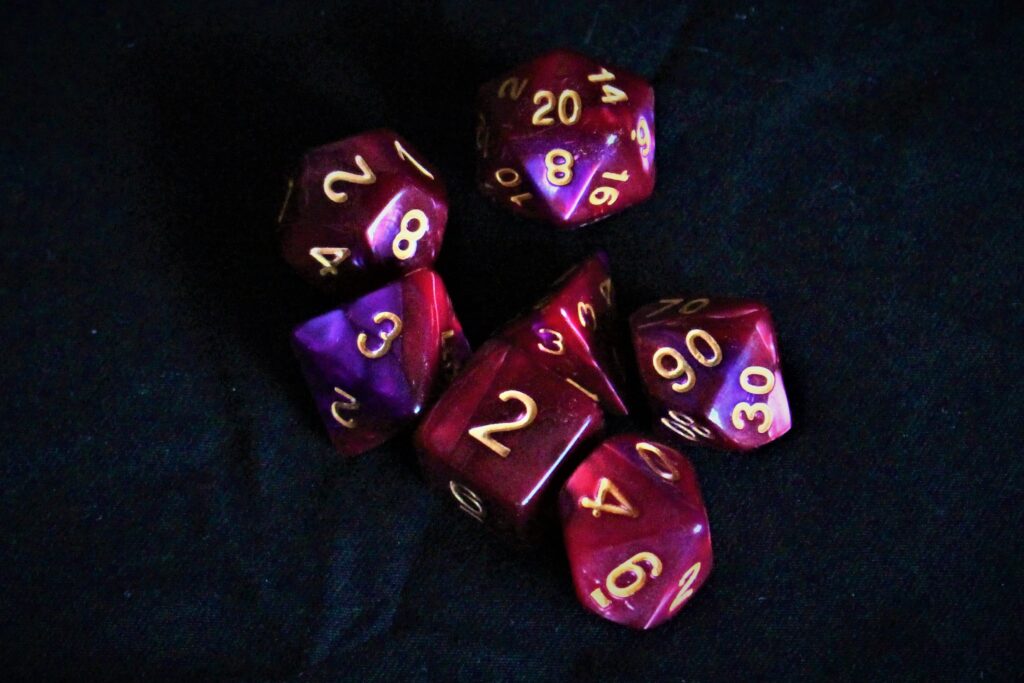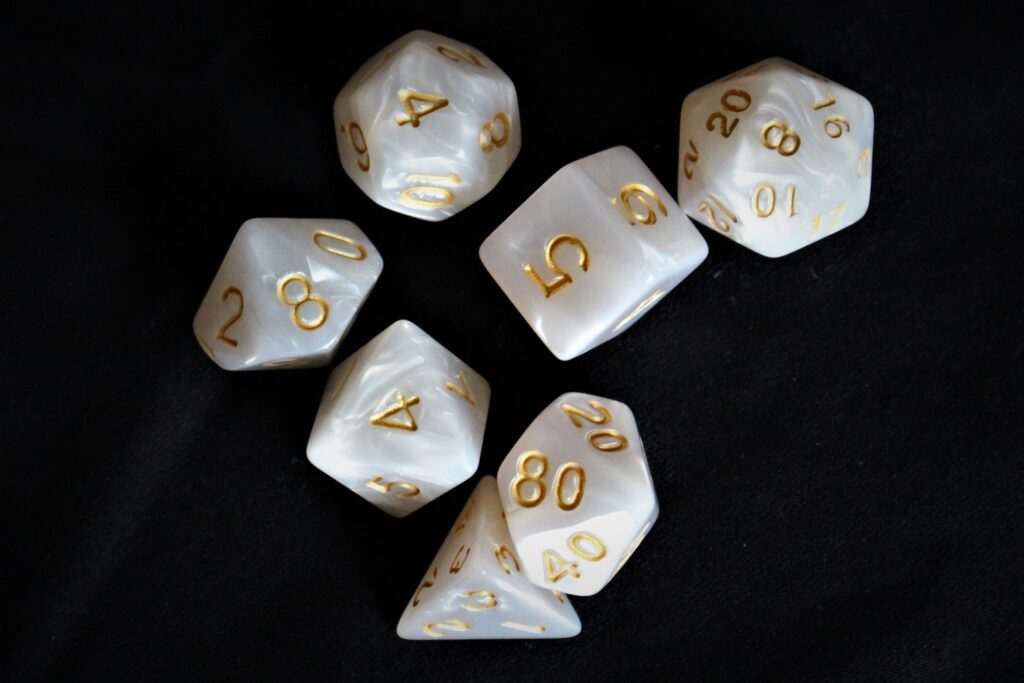 ---
So, that's where I'm at. Just spreading my 68 favorite dice (yes, those are just my favorites) across my living room table and staring longingly at them, remembering better times, and then deciding I can't be assed to clean up the mess I just made.
But honestly, 2020 was supposed to be the year for the geeks. We were all so excited for our dice-themed New Years photos, so 2020…?
What about giving the players just a few crits?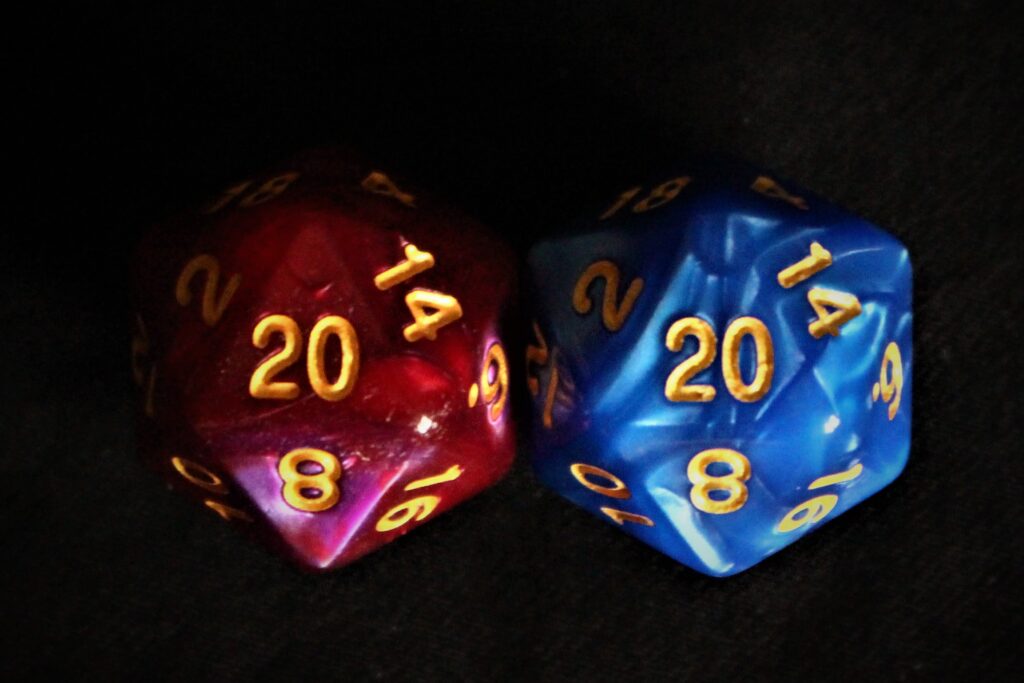 ---
Have you written any posts showcasing your dice? Today, I'm giving you full permission to plug your blog by posting links to them in the comments!
Go on… Feed my dice craving.