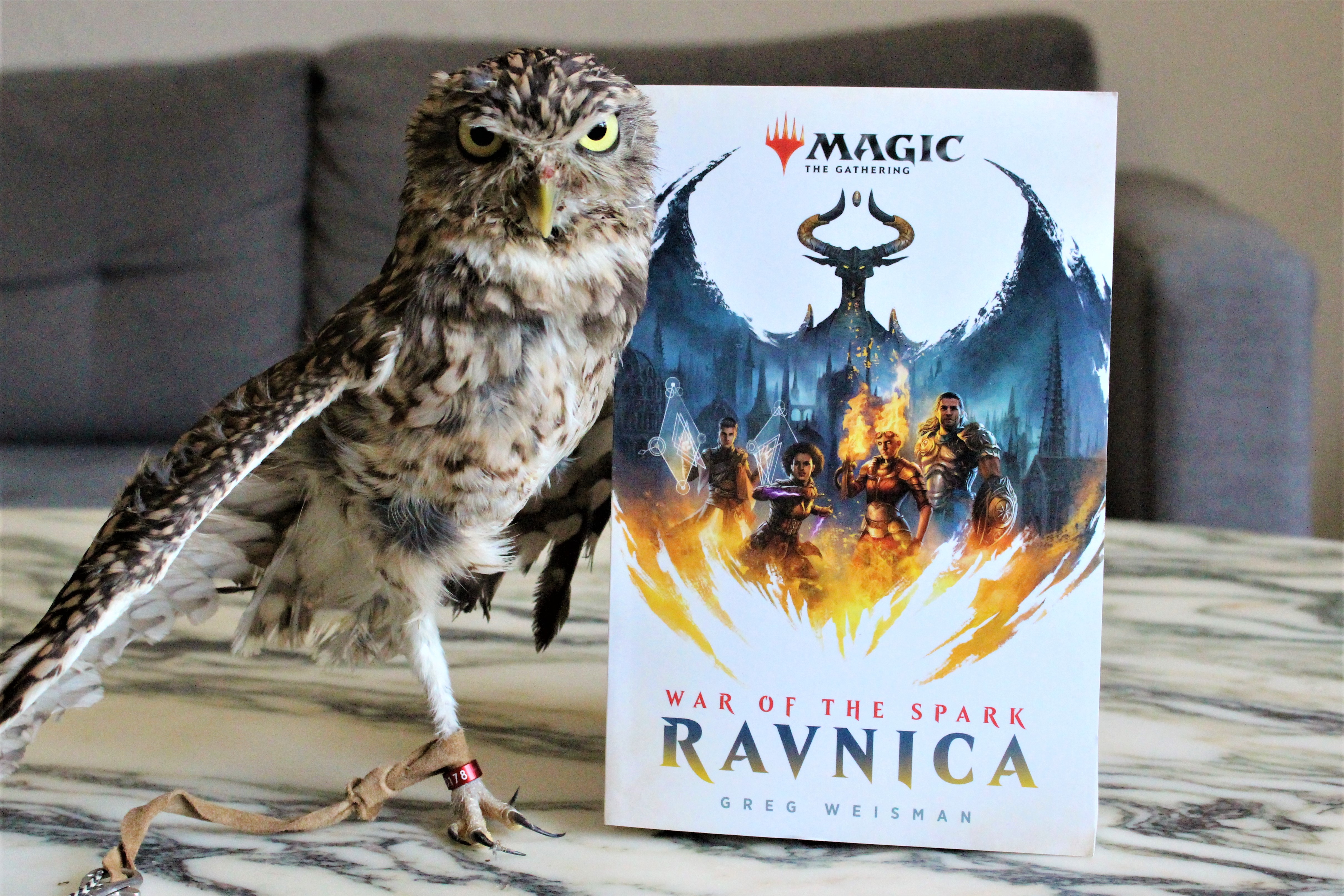 Next up is War of the Spark: Ravnica by Greg Weisman.
As the name might suggest, this is a Magic: The Gathering tie-in novel. I have not played the trading card game, but lots of my friends are obsessed with it and some of them invited me to join a Dungeons & Dragons campaign set in the MTG world Ravnica.
Do you know how hard it is to make a good character backstory when you know nothing about the world said character lives in?
It's pretty damn hard.
So I went into research mode after the first session. But the info dumps I got from watching YouTubers talk lore were a bit hard to keep straight in my head. But luckily for a bookworm like me, there's also Magic: The Gathering novels! And it turns out that they (or at least the one I have read at the moment of writing this) are even quite good.
It was a bit hard to keep track of the large cast of characters in War of the Spark: Ravnica, but it's written in such a way that even Magic noobs like myself can easily follow the story. And when I played D&D last Saturday, I recognized a name mentioned in passing by an NPC (Kaya, who had failed the mission we were about to be given) and immediately knew what that meant. Even better,  I got to explain character lore to one of my fellow players who plays a lot of MTG.
Yes, I'm a smug bastard when I suddenly know things.
Long story short: This is a good book, and I now know who all the people trying to kill me in my D&D campaign are.
---
War of the Spark: Ravnica
by Greg Weisman
Teyo Verada wants nothing more than to be a shieldmage, wielding arcane energies to protect his people from his world's vicious diamondstorms. When he's buried alive in the aftermath of his first real tempest, the young mage's life is about to end before it can truly begin—until it doesn't. In a flash, a power he didn't know he had whisks him away from his home, to a world of stone, glass, and wonder: Ravnica. Teyo is a Planeswalker, one of many to be called to the world-spanning city—all lured by Nicol Bolas, the Elder Dragon. Bolas lays siege to the city of Ravnica, hungry for the ultimate prize: godhood itself. His unparalleled magic and unstoppable army appear poised to bring the city to utter ruin.
Among those who stand in the way of Bolas's terrifying machinations are the Gatewatch, Planeswalkers sworn to defeat evil, no matter where it's found. But as they work to unite the other mages and mount a defense of the city and its people, the terrifying truth of Bolas's plan becomes clear. The Elder Dragon has prepared a trap to ensnare the most powerful mages from across the Multiverse—and it's too late to escape.
As forces great and small converge on the city and the battle rages, the stakes could not be higher. If the Gatewatch falters and the Planeswalkers fail, the curtain will fall on the age of heroes—and rise on the infinite reign of Nicol Bolas.
---