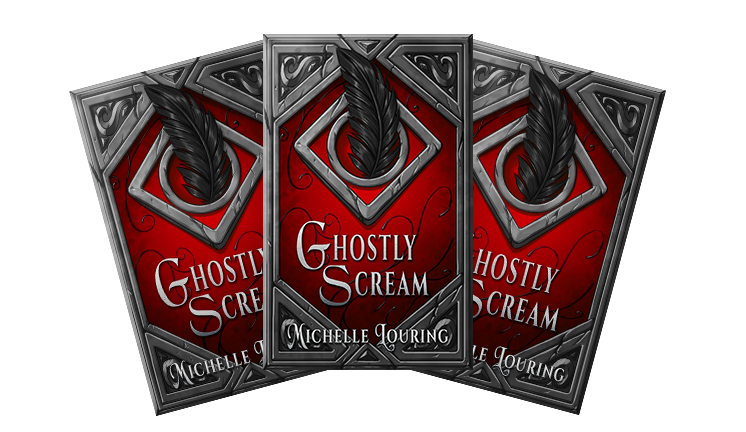 It took me way too long, but I'm happy to finally announce a release date for Ghostly Scream.
You're not getting a lot of warning: Ghostly Scream will be out as ebook on October 17!
If you want the paperback, it's already available here.
---
Ghostly Scream
They might be better dressed, but mages can be just as fickle as demons . . .
Disavowed by the clergy, Selissa is left to fend for herself when her actions lead her to become a prisoner of Var'nori.
She is given the choice between staying locked up within the walls of the mage city or accepting to become an apprentice of the secretive magister, Feryll. It's really not much of a choice.
Because while her life has changed a lot over the last few years, one thing is still very much true:
Selissa really, really doesn't like mages.
---
Since I've been so slow with everything, I'm going ahead and doing the cover reveal at the same time. The first reaction I got on this went something along the lines of "I love it, but mostly because it screams 'vampire'!", so I feel obligated to say that this book features no vampires whatsoever. I'm very sorry if I got your hopes up.
Without further delay, here you have the deceptively vampire-y cover of Ghostly Scream: