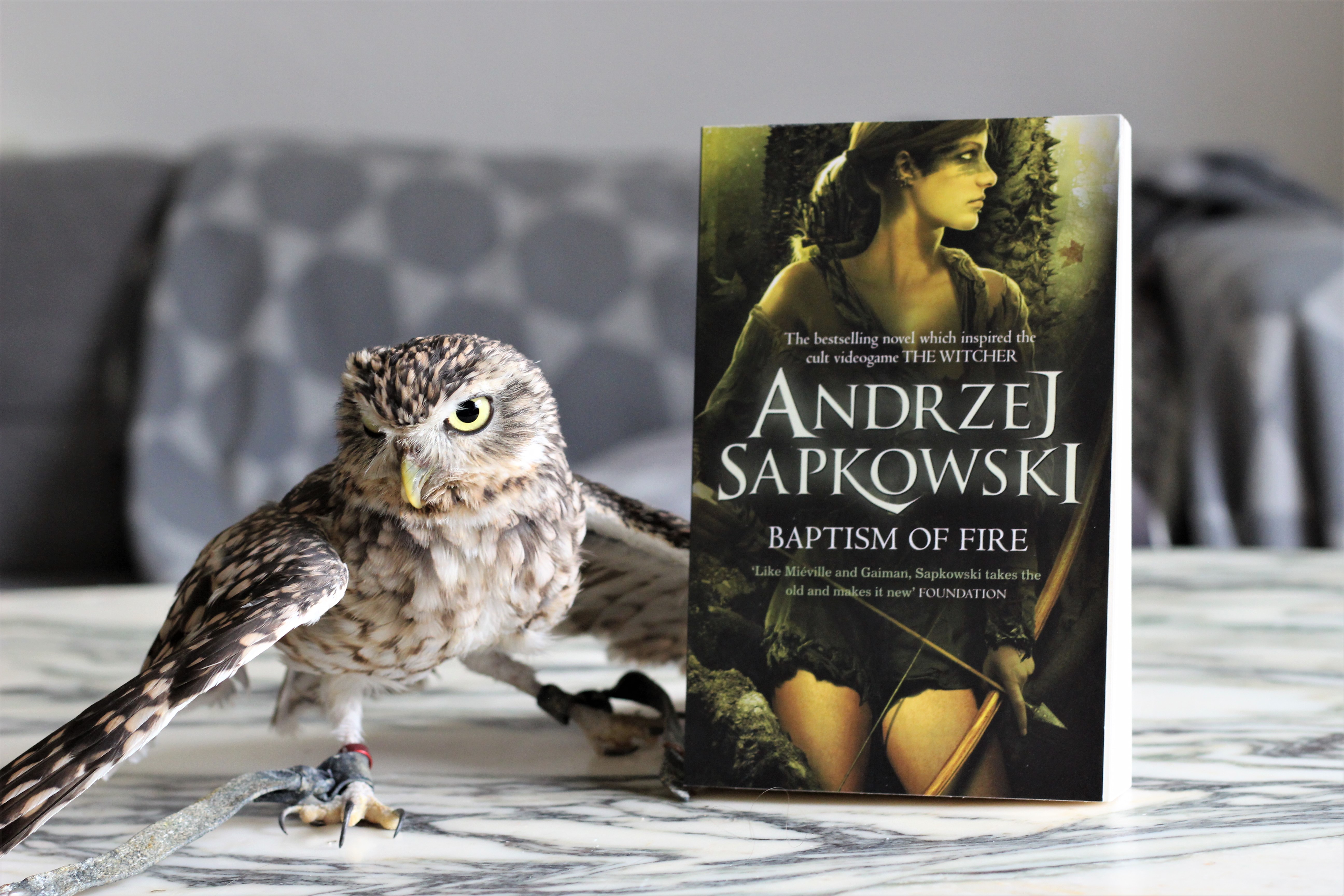 It's amazing how rapidly I consume books when I can't use a PC for some time. Fourth book this week is Baptism of Fire by Andrzej Sapkowski, meaning that you'll once again have to listen to me talk about the Witcher.
My Witcher craze was dying down a bit, seeing as I didn't have many people to geek out about it with, but I have a friend who promised me to play The Witcher 3 if it ever came to Nintendo Switch (the only gaming platform she uses).
Guess what just got announced for release later this year? She is so going to regret her promises once I'm breathing down her neck to finish this game…
Not to mention that Netflix is releasing their Witcher show some time this year as well. And I'm returning to Witcher School in October. I'm going to be insufferable, you guys.
What were we talking about again…? Oh, right. Books.
In case you didn't guess it, 'Baptism of Fire' is the next book in the Witcher series. In the last book, Time of Contempt, we left Geralt badly wounded after getting caught up in a sorcerer coup, and his foster daughter Ciri joining up with a bunch of murderous outlaws after stumbling through a malfunctioning portal. Good times. I hope it goes better for them in this book, but honestly, these two are some of the unluckiest people ever and I just don't see it happening.
---
Baptism of Fire
by Andrzej Sapkowski
The Wizards Guild has been shattered by a coup and, in the uproar, Geralt was seriously injured. The Witcher is supposed to be a guardian of the innocent, a protector of those in need, a defender against powerful and dangerous monsters that prey on men in dark times.
But now that dark times have fallen upon the world, Geralt is helpless until he has recovered from his injuries.
While war rages across all of the lands, the future of magic is under threat and those sorcerers who survive are determined to protect it. It's an impossible situation in which to find one girl – Ciri, the heiress to the throne of Cintra, has vanished – until a rumor places her in the Niflgaard court, preparing to marry the Emperor.
Injured or not, Geralt has a rescue mission on his hands.
---