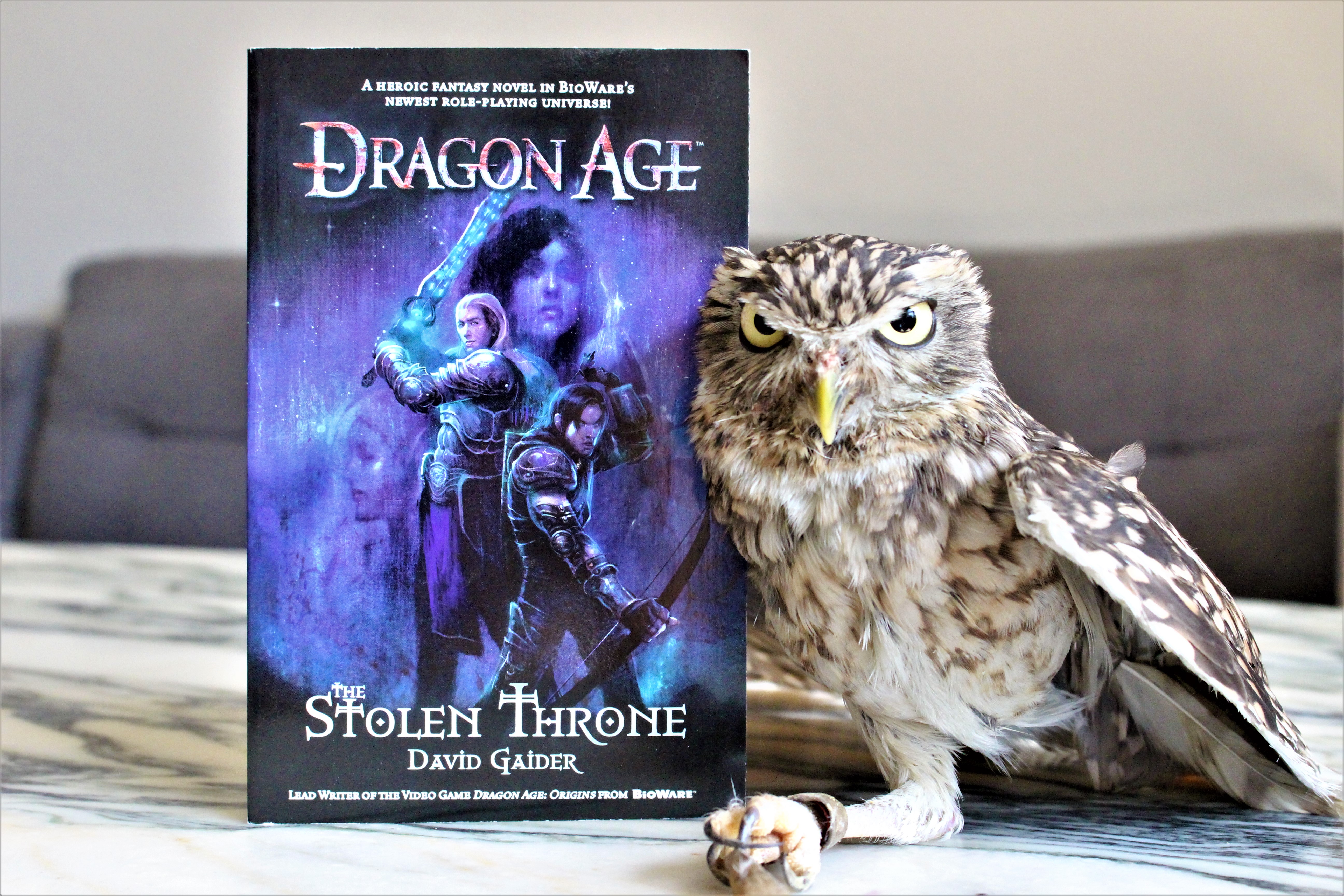 Here be dragons! Just in case the 'dragon' in Dragon Age: The Stolen Throne by David Gaider didn't clue you in…
The Stolen Throne is the prequel to Dragon Age: Origins, the first game in one of my all-time favorite video game franchises. And it follows Prince Maric, the father of my all-time favorite character Alistair, during his rebellion against the Orlesian usurper of the Fereldan throne. You also get to see a lot of Loghain, Jackass Supreme in Origins, but very nearly likable in this book.
Though still a jackass.
While The Stolen Throne is a good and well-written book, I think I had expected a bit more from something written by David Gaider, who was the lead writer for Dragon Age: Origins. The thing about the Dragon Age games is that they have characters you can't help falling in love with, but the characters in this book didn't make much of an impact on me. Don't get me wrong, I liked them well enough and I enjoyed the book… but it just didn't have that special something I get from the games.
---
If you're a fan of the Dragon Age games as well, check out my rambling post on my favorite DA companions! Or wait around for my future Bookish Owl post on Hard in Hightown by Varric Tethras…
---
Dragon Age: The Stolen Throne
by David Gaider
After his mother, the beloved Rebel Queen, is betrayed and murdered by her own faithless lords, young Maric becomes the leader of a rebel army attempting to free his nation from the control of a foreign tyrant.
His countrymen live in fear; his commanders consider him untested; and his only allies are Loghain, a brash young outlaw who saved his life, and Rowan, the beautiful warrior maiden promised to him since birth. Surrounded by spies and traitors, Maric must find a way to not only survive but achieve his ultimate destiny: Ferelden's freedom and the return of his line to the stolen throne. 
---