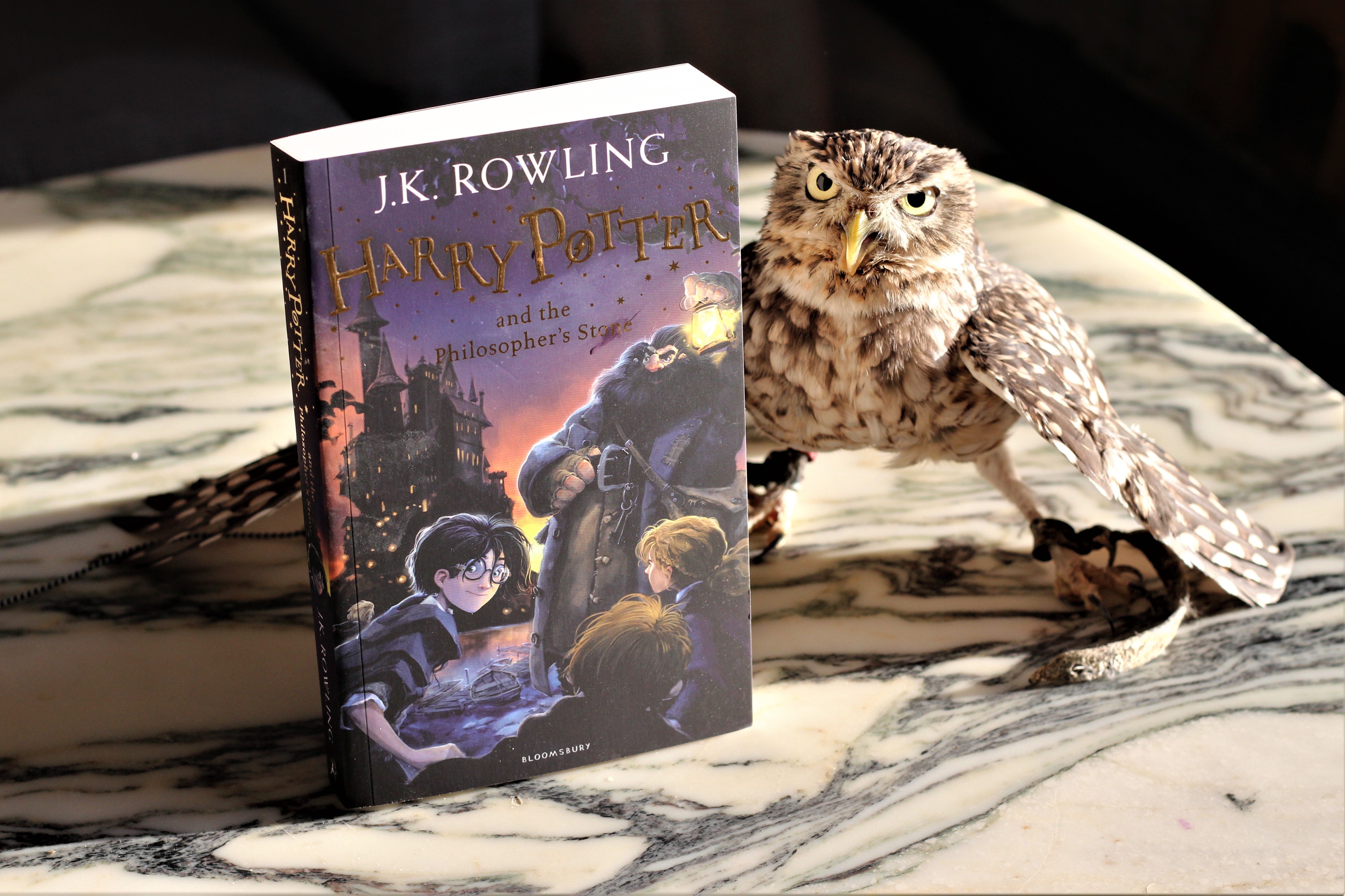 Here's the owl post you have all been waiting for: Harry Potter and the Philosopher's Stone by J. K. Rowling!
It's really amazing that it has taken me this long to do one of these posts with a Harry Potter book. I mean, really? I have an owl and I take pictures of it next to fantasy books, but for more than a year I never once did it with the most owlish book ever?
Talk about missed opportunities.
But I finally did it and it turned out to be my all-time favorite owl photo… because Artemis is wearing the perfect "Are you kidding me?!"-expression and I find it hilarious.
It's almost as good as the time a friend and I took him on an improvised Harry Potter cosplay photoshoot, and he tried to eat the letter we gave him.
Artemis does not care to be stereotyped.
---
Harry Potter and the Philosopher's Stone
by J. K. Rowling
Harry Potter has never even heard of Hogwarts when the letters start dropping on the doormat at number four, Privet Drive. Addressed in green ink on yellowish parchment with a purple seal, they are swiftly confiscated by his grisly aunt and uncle. Then, on Harry's eleventh birthday, a great beetle-eyed giant of a man called Rubeus Hagrid bursts in with some astonishing news: Harry Potter is a wizard, and he has a place at Hogwarts School of Witchcraft and Wizardry. An incredible adventure is about to begin!
---