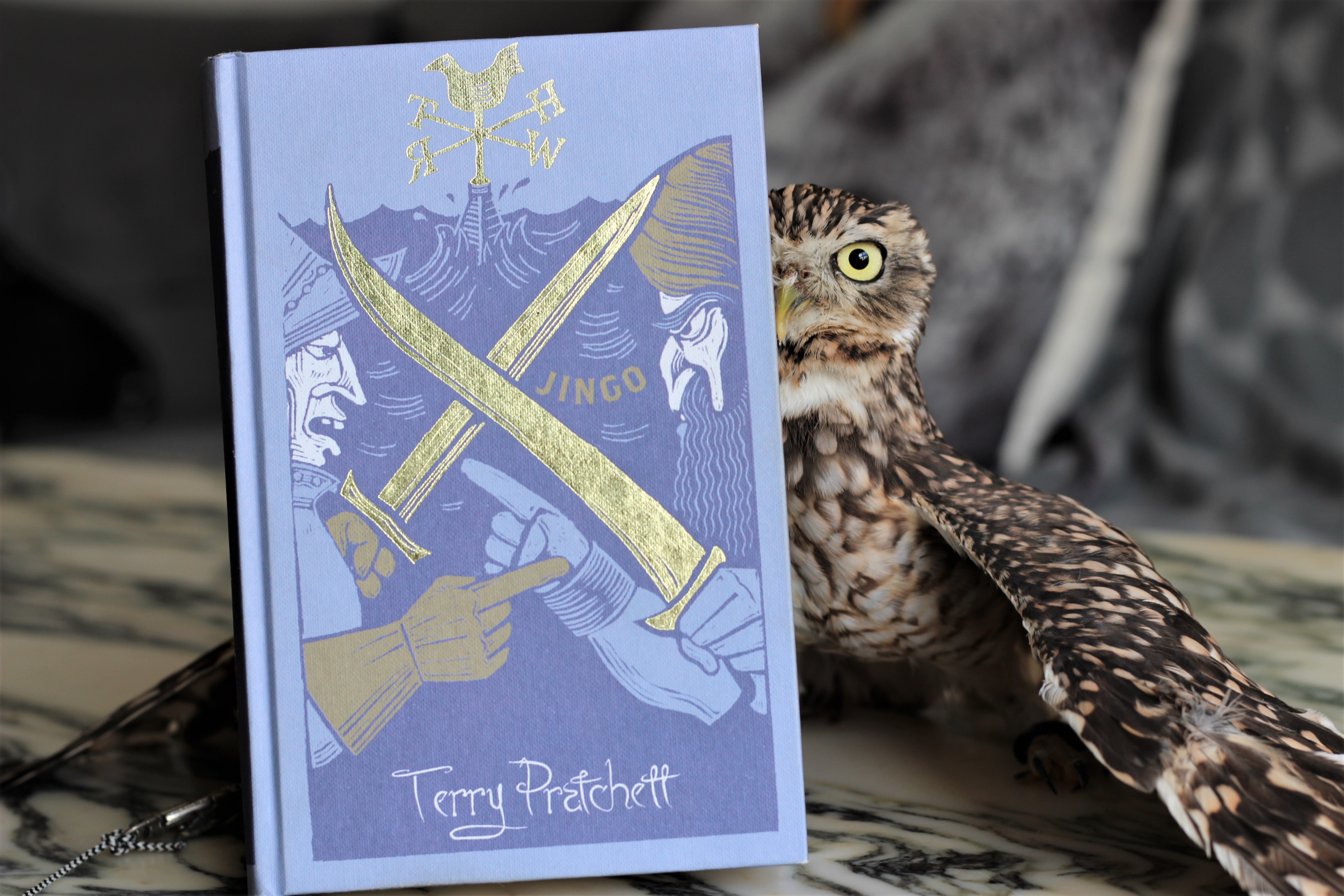 Here's Jingo by Terry Pratchett.
Yep, I'm rereading all the Discworld City Watch books I haven't already read in 2019. After that, I'll probably move on to rereading the Witch books. And then probably the rest of the Death books…
Don't ever think running out of books is going to stop me from reading Discworld.
Jingo introduces geopolitics to the Discworld. And obviously Ankh-Morpork is going to mess that up (that's just what Ankh-Morpork does, okay?), and suddenly we have Vimes embracing his knighthood, Nobby in drag, and Lord Vetinari becoming a street performer.
Also, there's a lot of talk of camels…
---
Jingo
by Terry Pratchett
Discworld goes to war!
Somewhere in the Circle Sea between Ankh-Morpork and Al-Khali, the Lost Kingdom of Leshp has emerged after hundreds of years beneath the waves. And so with no ships, no army and no money, Ankh-Morpork goes to war against the Klatchian army claiming the rock as their own.
Undaunted by the prospect of being tortured to death by vastly superior numbers of enemy troops, a small band of intrepid men and a very thick troll set out under the command of Sir Samuel Vimes of the City Watch.
If they can survive long enough, maybe they can arrest an entire army for breach of the peace…
---