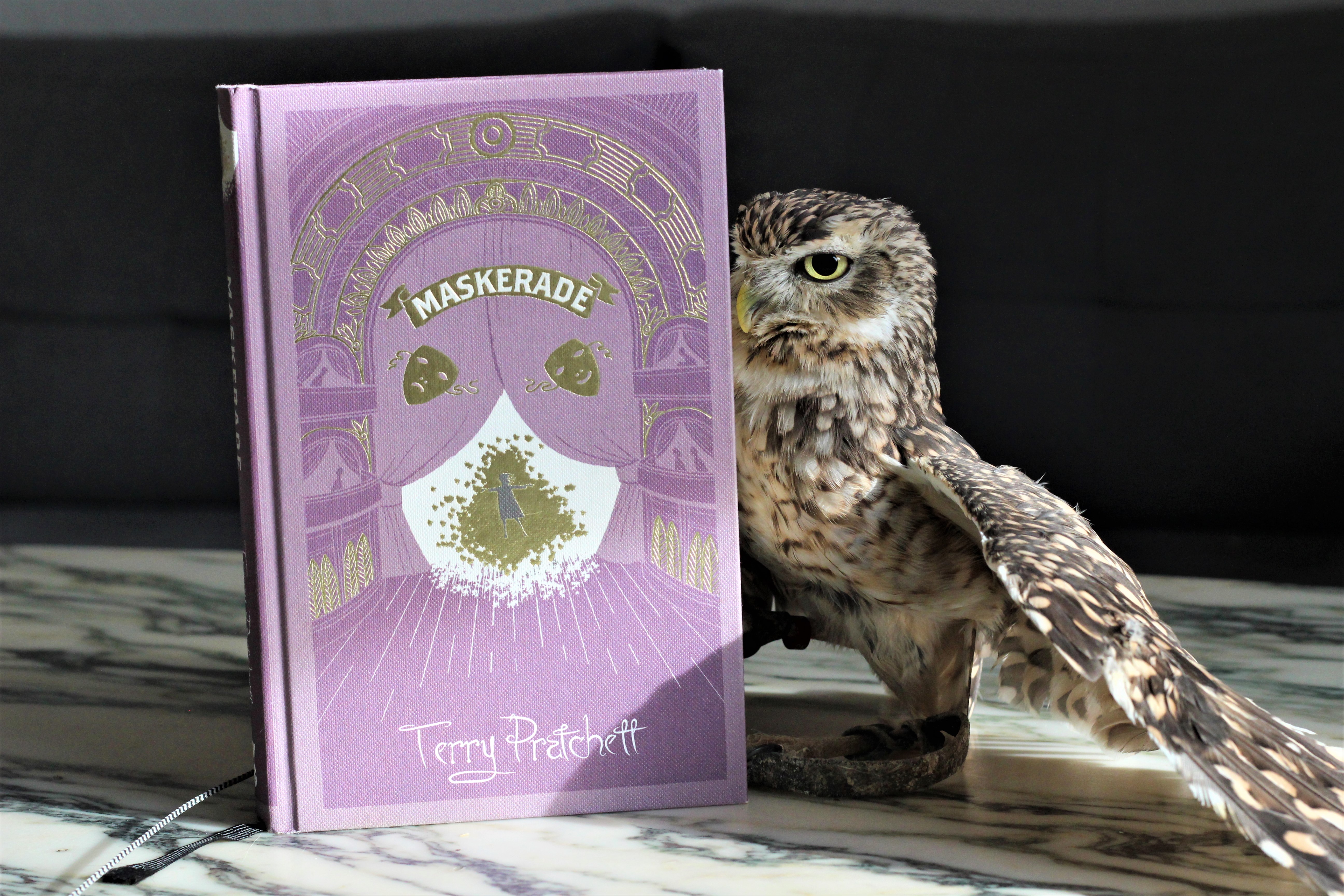 Here we go with Maskerade by Terry Pratchett.
Artemis is home at the moment, but still quite unwell. But don't worry, I'm still working through my backlog of owl photos, so he's not being forced to do any posing. You'll get the whole story as soon as I'm able to take my vet off speed-dial, but you can always follow my running commentary on Twitter. Apparently I get real chatty when I pretend I'm not worrying.
I hope you're getting a lot of reading done and not going too crazy from social distancing.
I also hope you don't have to give an owl antibiotics every day.
If you're in need of more books to read, and would like to know what happens when you take Phantom of the Opera and add grumpy old witches, 'Maskerade' might be for you. It's another Discworld book with Granny Weatherwax and Nanny Ogg, but it also have the added pleasure of Agnes Nitt/Perdita. It's full of crazy, but then again, so are the news these days.
---
Maskerade
by Terry Pratchett
THE SHOW MUST GO ON, AS MURDER, MUSIC AND MAYHEM RUN RIOT IN THE NIGHT…
The Opera House, Ankh-Morpork…a huge, rambling building, where innocent young sopranos are lured to their destiny by a strangely-familiar eveil mastermind in a hideously-deformed evening dress…
At least, he hopes so. But Granny Weatherwax, Discworld's most famous witch, is in the audience. And she doesn't hold with that sort of thing.
So there's going to be trouble (but nevertheless a good evenin's entertainment with murders you can really hum…)
---