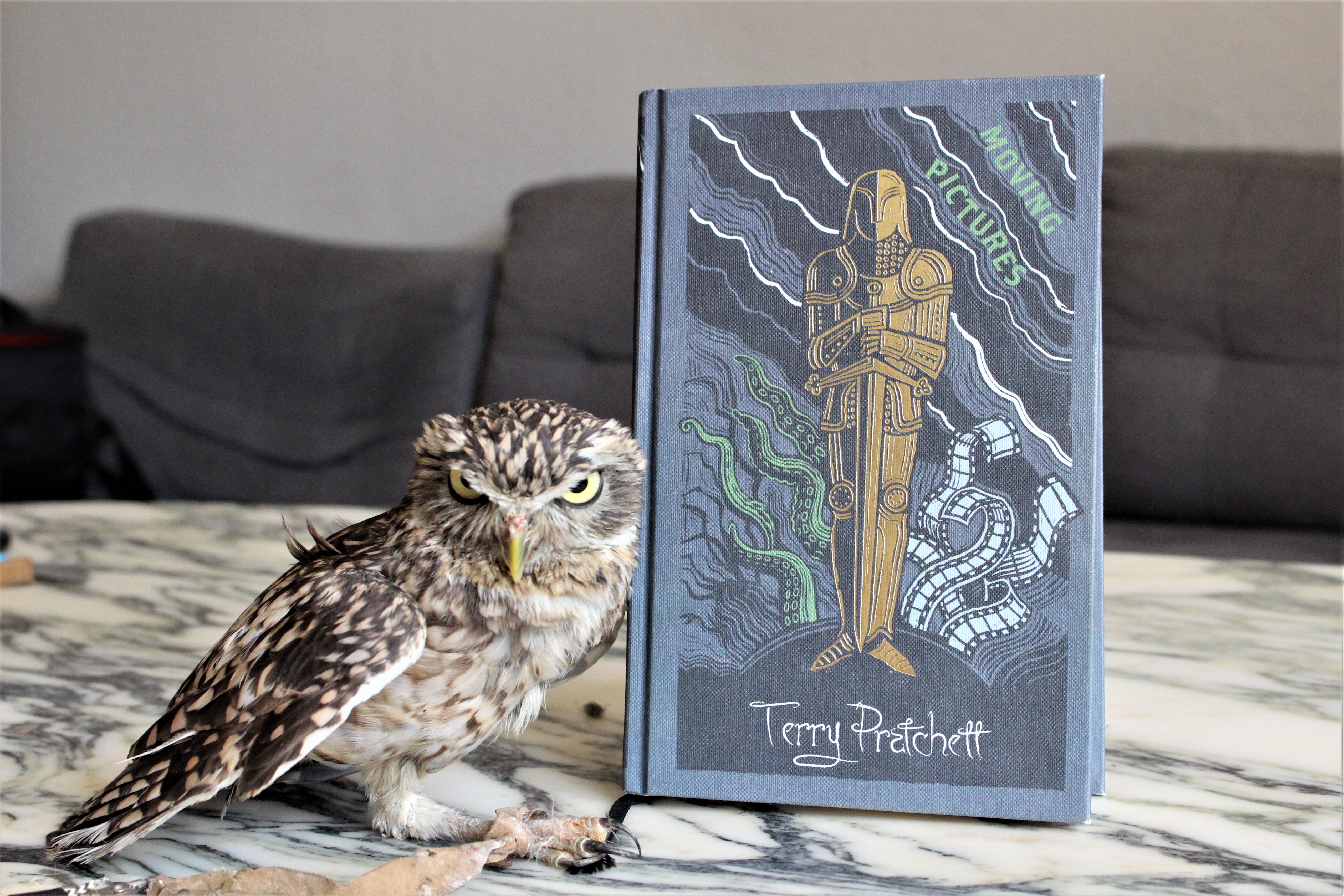 Lights! Camera! Action! It's Moving Pictures by Terry Pratchett.
This has always been my least favorite Discworld book, but I did like it a little better upon rereading it. I do, however, think it could have been vastly improved by more scenes with the wizards. Especially since this is the book that introduces Archchancellor Ridcully, my favorite wizard and nightmare boss. But then again, there's only so many times the poor Bursar can be nearly shot by his new boss before he loses it, and he did deserve to keep his sanity, at least until the end of the book…
But the mental image of most of Unseen University's faculty clinging to to Windle Poon's racing wheelchair while screaming their heads off was amazing, and I could have used more of that. Compared to that, Victor just wasn't that interesting a main character.
---
Moving Pictures
by Terry Pratchett
'Holy wood is a different sort of place. People act differently here. Everywhere else the most important things are gods or money or cattle. Here, the most important thing is to be important.'
People might say that reality is a quality that things possess in the same way that they possess weight. Sadly alchemists never really held with such a quaint notion. They think that they can change reality, shape it to their own purpose. Imagine then the damage that could be wrought if they get their hands on the ultimate alchemy: the invention of motion pictures, the greatest making of illusions. It may be a triumph of universe-shaking proportions. It's either that or they're about to unlock the dark terrible secret of the Holy Wood hills – by mistake…
---