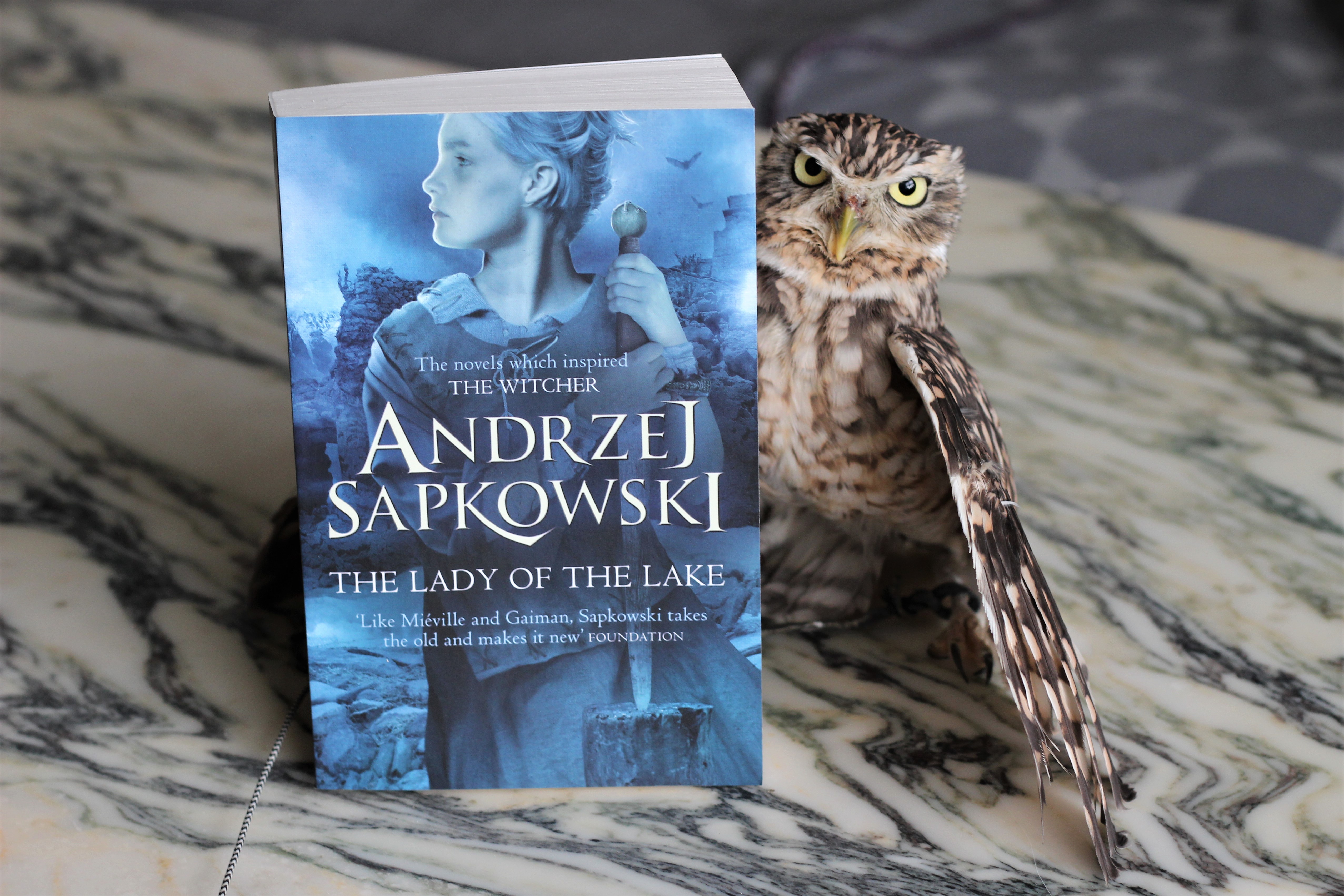 So, I'll be starting on The Lady of the Lake by Andrzej Sapkowski.
This is, of course, because I will be leaving for Poland tomorrow where I'll be attending my second round of Witcher School, and the 7th book in the Witcher series seems like the ideal entertainment for my flight to Wroclaw.
(And for when I'm in so much physical pain that I have to hide out in my room during the LARP…)
It's been a while since I read the previous book, The Tower of the Swallow, and all I really recall is Geralt and Regis arriving in Toussaint, and Yennifer getting hit with an oar by some Skelliger fishwife. And there was something with Ciri and some fight pit…?
Hopefully it'll come back to me.
On another note, I'll be leaving early tomorrow and I have yet to pack anything beside this book, so I better cut this short and get off my ass. Onwards to the owl photo!
---
The Lady of the Lake
by Andrzej Sapkowski
After walking through a portal in the Tower of the Swallow, thus narrowly escaping death, the Witcher girl, Ciri, finds herself in a completely different world… a world of the Elves. She is trapped with no way out. Time does not seem to exist and there are no obvious borders or portals to cross back into her home world.
But this is Ciri, the child of prophecy, and she will not be defeated. She knows she must escape to finally rejoin the Witcher, Geralt, and his companions – and also to try to conquer her worst nightmare. Leo Bonhart, the man who chased, wounded and tortured Ciri, is still on her trail. And the world is still at war.
---