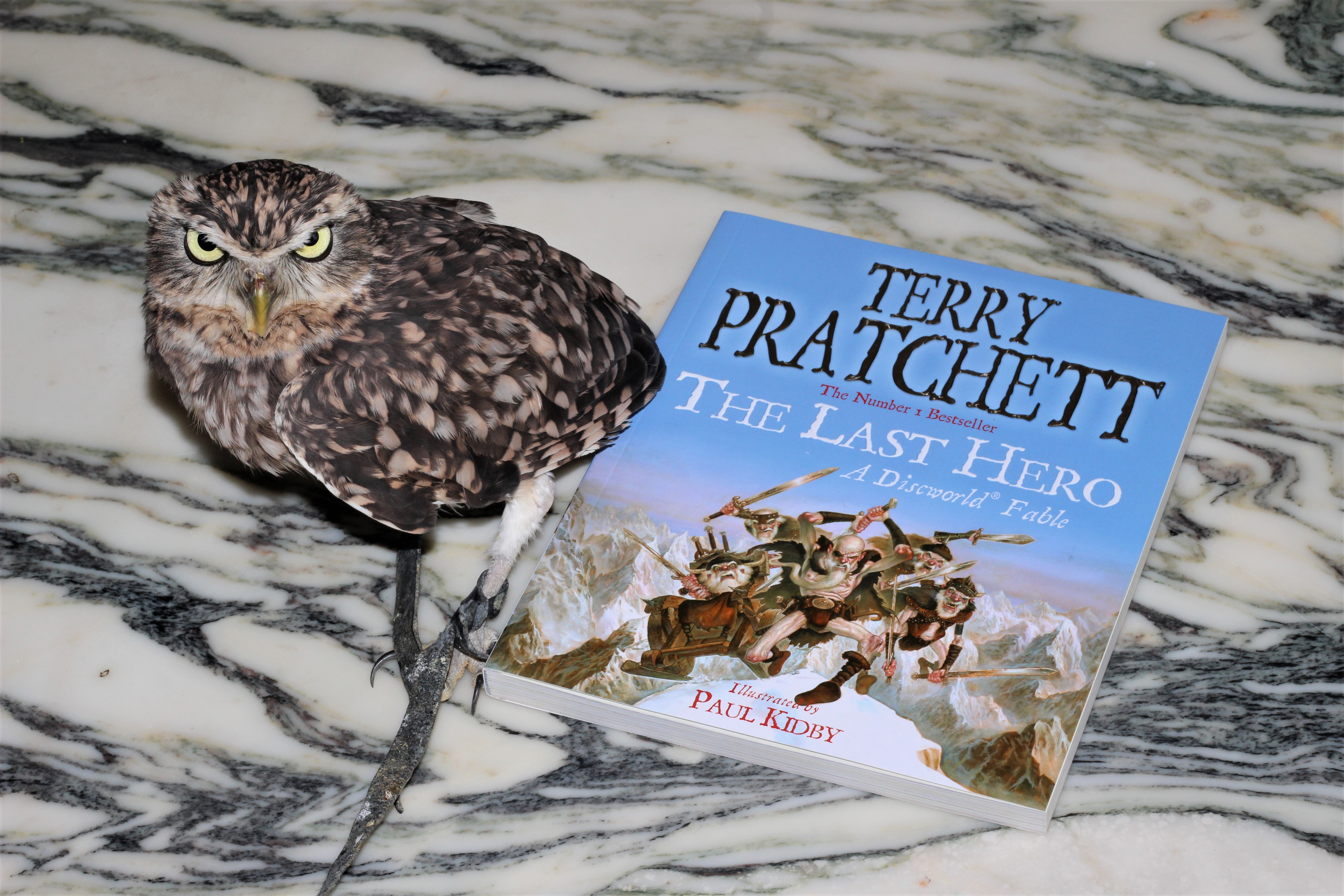 This one barely qualifies as a novel, considering it's about 170 pages and every page is illustrated, but since it's about Cohen the Barbarian and his quest to blow up the gods of the Discworld, I'm sure I'm in for a ride with The Last Hero by Terry Pratchett (and illustrated by Paul Kidby).
If you haven't read the Discworld books, you won't know about how Cohen is the hero we all need. I think it's a travesty that he's not featured in more of the books, so I'm glad that he gets to be the star of this one…
…even if he's trying to blow up the gods and end the world out of spite.
We've all been there.