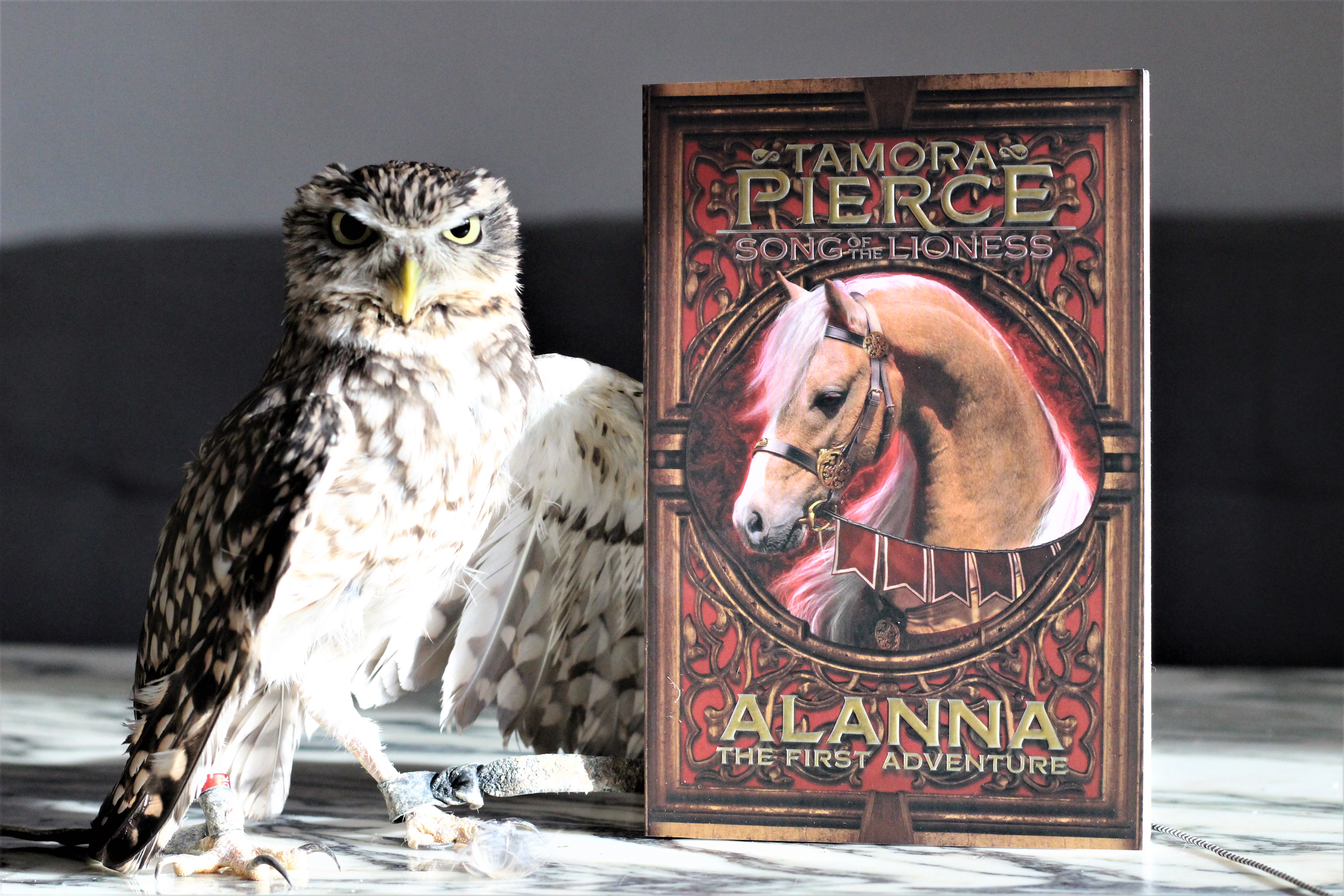 Here's Alanna by Tamora Pierce.
Artemis is currently hospitalized with an infected talon, but I got a backlog of these book owl photos and writing blog posts helps distract me from worrying about possibly becoming the owner of a one-legged owl tomorrow (for once I'm not exaggerating – it might actually be that bad).
A friend recommended this book to me, since she thought I would enjoy a book about girl who disguises herself as a boy in order to become a knight.
I did.
It's a short and entertaining read with likable characters and a simple story, and that's something I think the high fantasy genre needs a bit more of. It doesn't all have to be huge sagas with enough storylines to make your head spin (though I do like those as well).
The full title is 'Alanna: The First Adventure', so you can probably guess it's part of a series, in this case the Song of Lioness Quartet.
I think more people should write four-book series. Quartet is a great word and 'trilogy' has had a good run.
---
Alanna
by Tamora Pierce
"From now on I'm Alan of Trebond, the younger twin. I'll be a knight."
In a time when girls are forbidden to be warriors, Alanna of Trebond wants nothing more than to be a knight of the realm of Tortall. So she finds a way to switch places with her twin brother, Thom. Disguised as a boy, Alanna begins her training as a page at the palace of King Roald. But the road to knighthood, as she discovers, is not an easy one. Alanna must master weapons, combat, and magic, as well as polite behavior, her temper, and even her own heart.
Filled with swords and sorcery, adventure and intrigue, good and evil, Alanna's first adventure begins—one that will lead to the fulfillment of her dreams and make her a legend in the land.
---