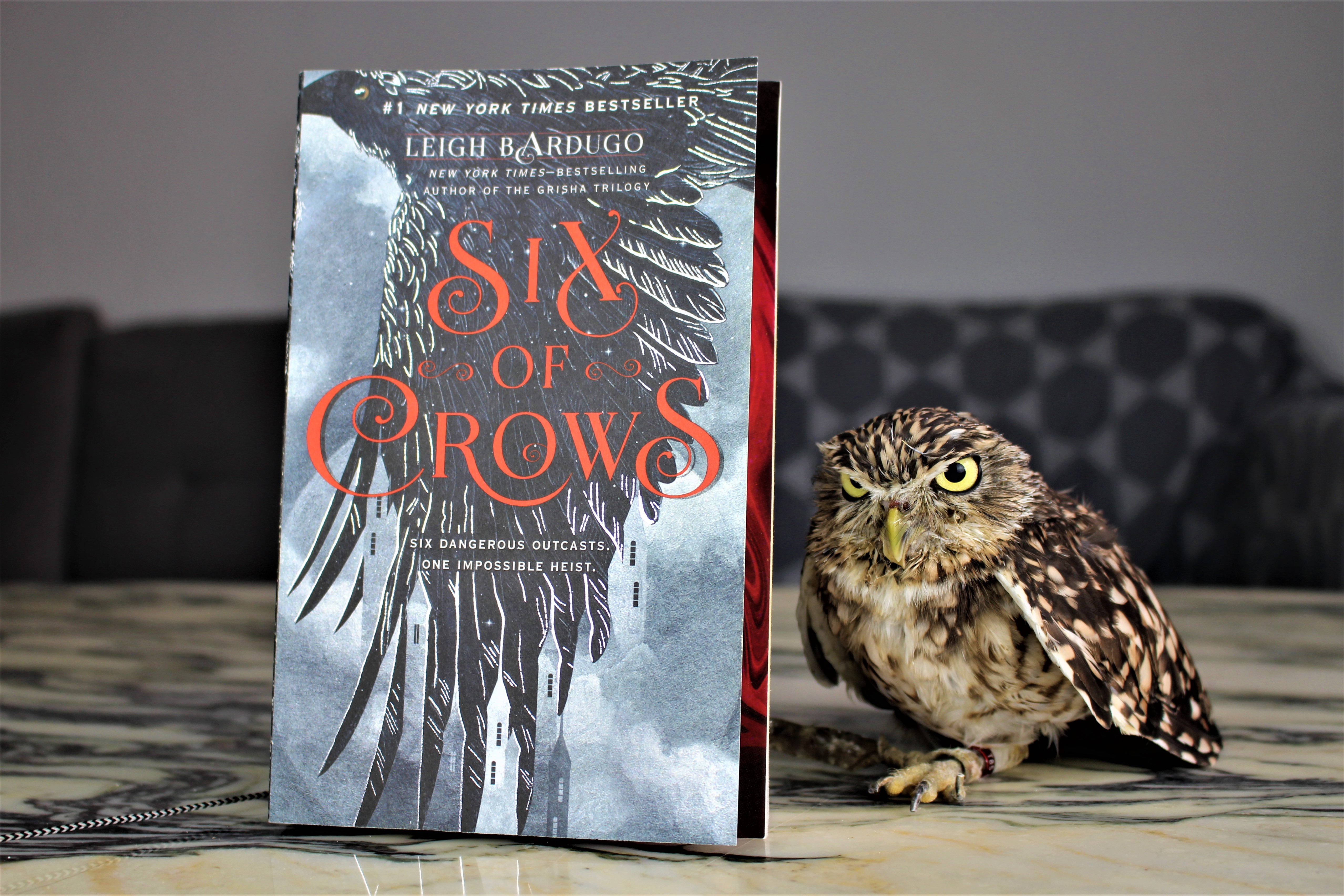 Happy Halloween! I wanted to do a Halloween-centric post, but as I can't come up with a good topic for it you're getting another Bookish Owl post. This time it's Six of Crows by Leigh Bardugo!
Six of Crows is the first of a duology set in the Grishaverse, of which I loved the original trilogy. So it says a lot that I think this book might be even better than its predecessors.
While the main trilogy followed a girl with abilities that would lead her to become a Saint, Six of Crows follows a bunch of criminals hired to break into the most secure prison in their world. And not only does the story of the heist have so many twists and turns that it's hard to keep up, but the characters are so deep and fleshed out that you can't help rooting for them on their insane mission.
Now enjoy Artemis doing his best crow imitation.
(He's not very good at it.)
---
Six of Crows
by Leigh Bardugo
Ketterdam: a bustling hub of international trade where anything can be had for the right price―and no one knows that better than criminal prodigy Kaz Brekker. Kaz is offered a chance at a deadly heist that could make him rich beyond his wildest dreams. But he can't pull it off alone. . . .
A convict with a thirst for revenge.
A sharpshooter who can't walk away from a wager.
A runaway with a privileged past.
A spy known as the Wraith.
A Heartrender using her magic to survive the slums.
A thief with a gift for unlikely escapes.
Six dangerous outcasts. One impossible heist. Kaz's crew is the only thing that might stand between the world and destruction―if they don't kill each other first.
---