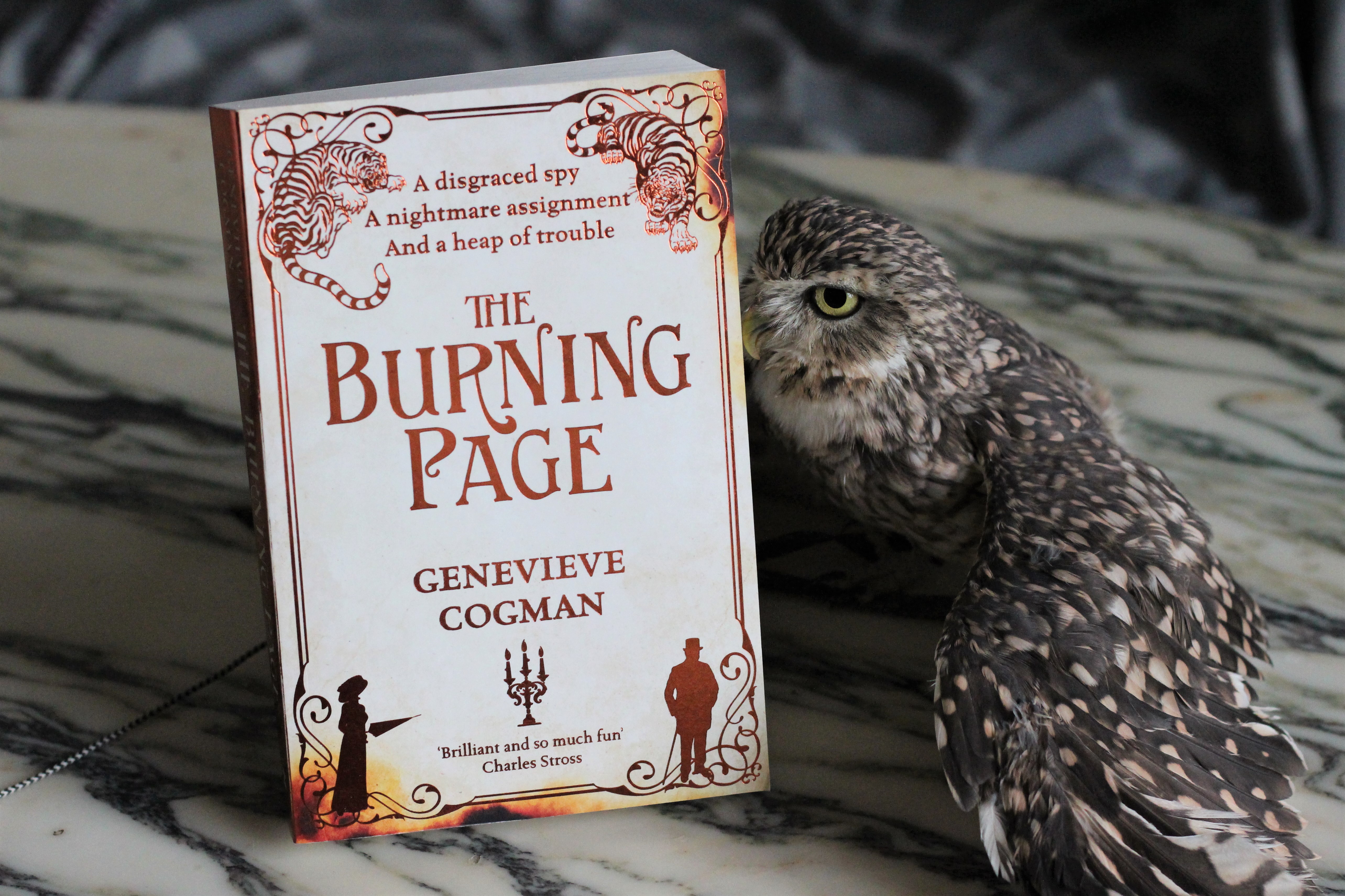 I'm behind on these posts, but here you have The Burning Page by Genevieve Cogman!
I've already finished this book, but I have been too sick to do the owl-wrangling required for pictures, so you're getting the post retroactively.
Hopefully 'retroactively' is a proper word and not just my tired brain messing with me…
"The Burning Page" is book three in the Invisible Library series. It was not quite as good as the first book, but better than the second, and I really enjoyed the parts with Alberich. He's a great villain, so I hope he has something more up his sleeve for the next books. We could do with some more Vale scenes, however.
---
The Burning Page
by Genevieve Cogman
Never judge a book by its cover…
Due to her involvement in an unfortunate set of mishaps between the dragons and the Fae, Librarian spy Irene is stuck on probation, doing what should be simple fetch-and-retrieve projects for the mysterious Library. But trouble has a tendency to find both Irene and her apprentice, Kai—a dragon prince—and, before they know it, they are entangled in more danger than they can handle…
Irene's longtime nemesis, Alberich, has once again been making waves across multiple worlds, and, this time, his goals are much larger than obtaining a single book or wreaking vengeance upon a single Librarian. He aims to destroy the entire Library—and make sure Irene goes down with it.
With so much at stake, Irene will need every tool at her disposal to stay alive. But even as she draws her allies close around her, the greatest danger might be lurking from somewhere close—someone she never expected to betray her…
---