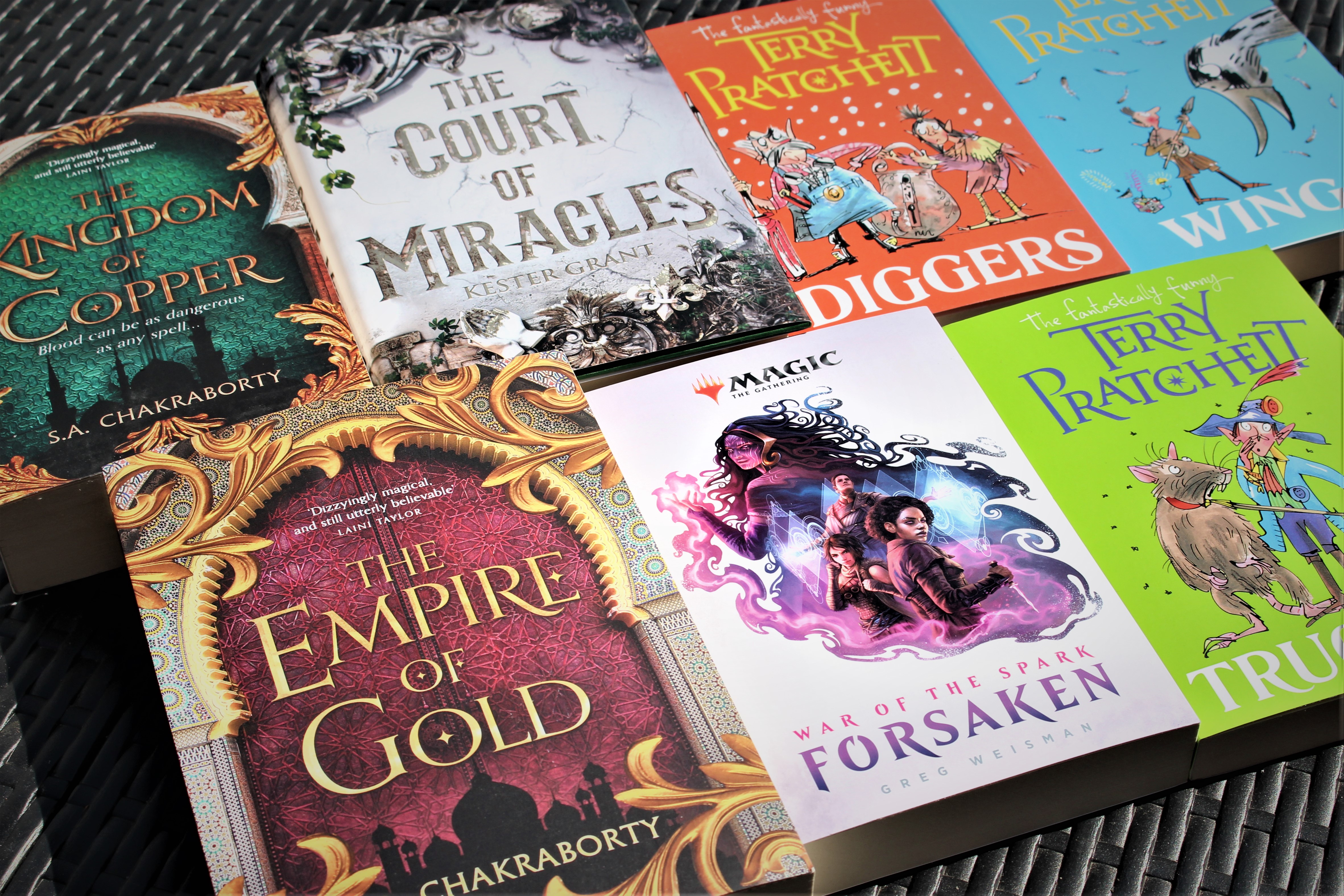 Okay… I know I already bought a ridiculous amount of books in June, and shouldn't be buying more any time soon, but it's not my fault! What else am I going to do when my mom says she has free shipping and a 15% discount code and asks if I want some books added to her order?
But mind you, there's only 7 books on July's list.
(Luckily, the 9 I bought on August 1st doesn't count yet.)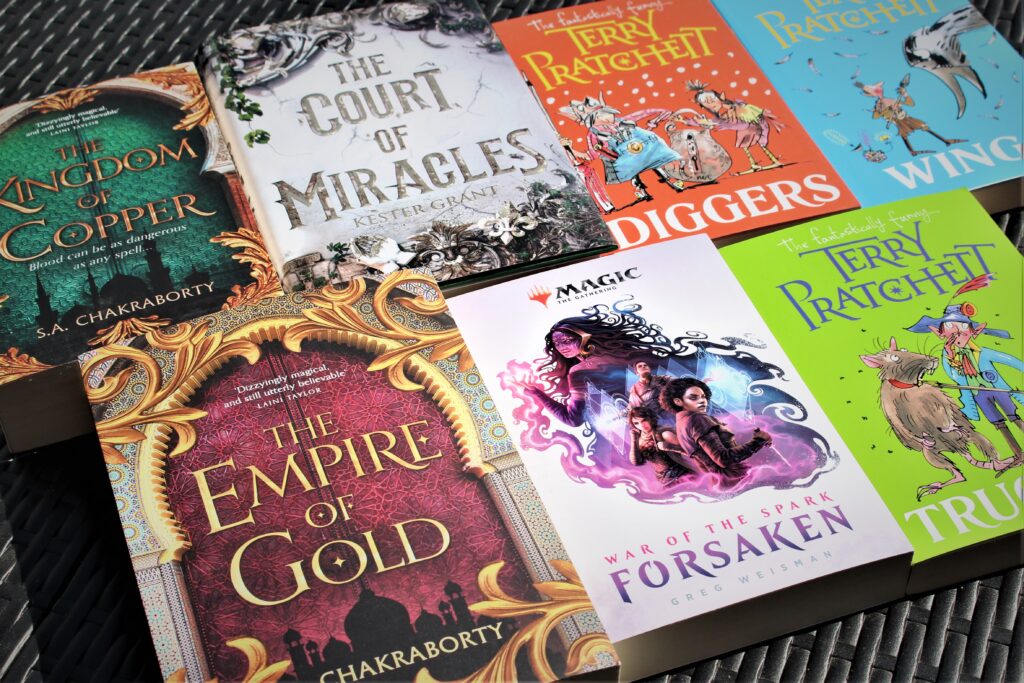 The books I got were:
The Kingdom of Copper by S. A. Chakraborty
The Empire of Gold by S. A. Chakraborty
The Court of Miracles by Kester Grant
Truckers by Terry Pratchett
Diggers by Terry Pratchett
Wings by Terry Pratchett
War of the Spark: Forsaken by Greg Weisman
As usual, there's some Terry Pratchett in the haul, as well with some sequels to books I read in June. Oh, and one new author!
Daevabad Trilogy
I enjoyed S. A. Chakraborty's The City of Brass, so of course I had to get the last two books in the Daevabad Trilogy, The Kingdom of Copper and The Empire of Gold. And they're beautiful, but it's going to drive me absolutely crazy that The Empire of Gold isn't the same height as the first two books…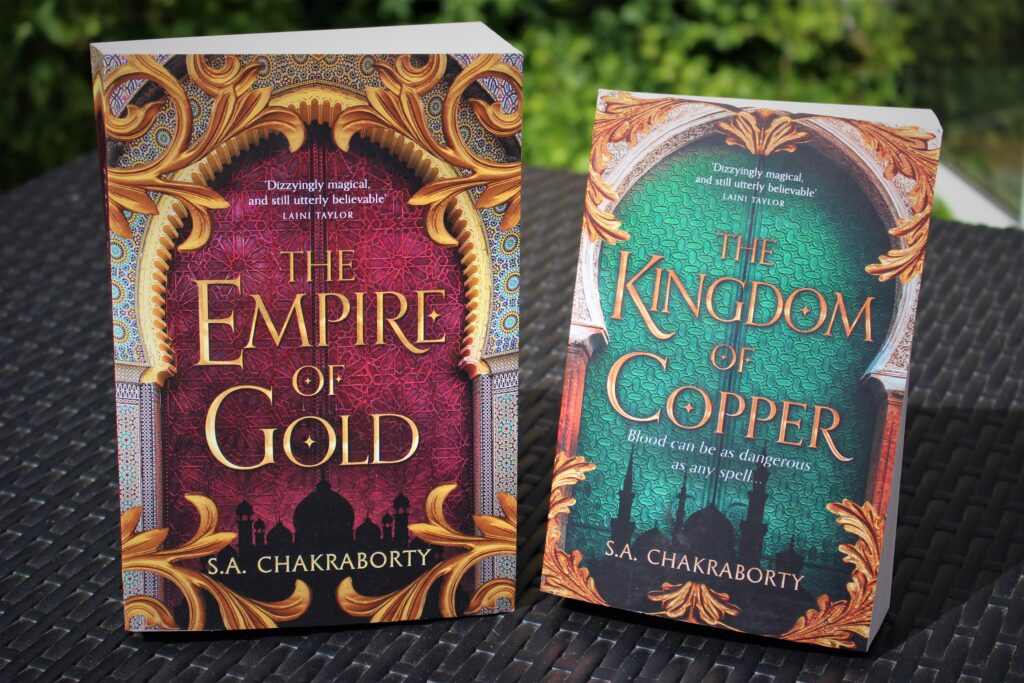 The Court of Miracles
I believe Kester Grant is a debut author, and I look forward to reading her first book, The Court of Miracles. It promises criminal guild wars and personal drama in a Paris where the French Revolution failed, and I'm so in for that.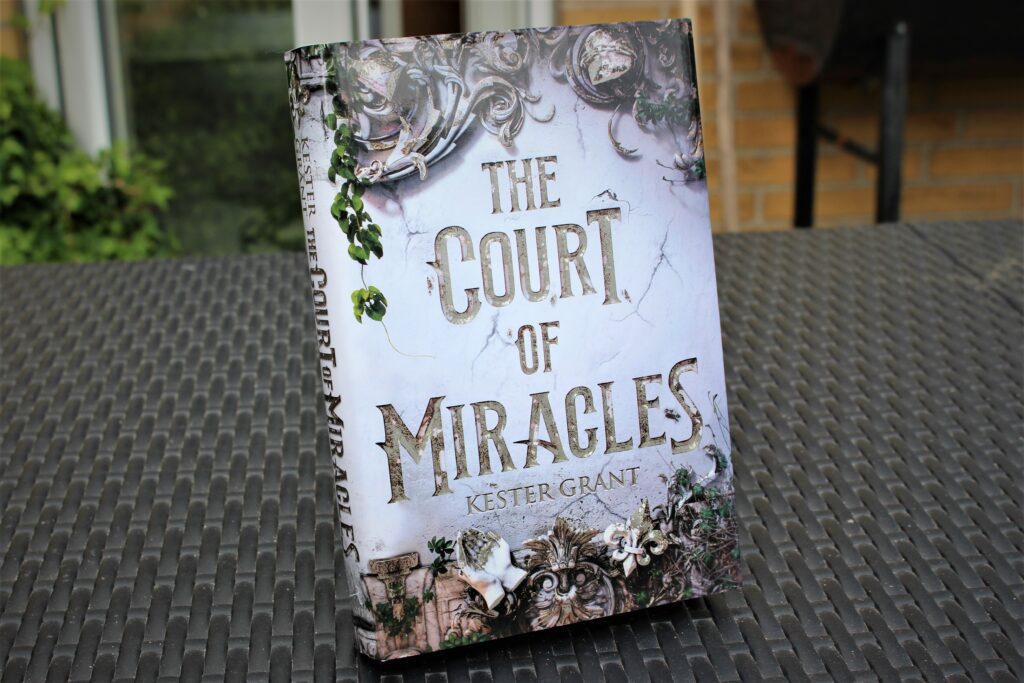 The Bromeliad
July's Terry Pratchett purchase was the Bromeliad books, one of his YA series. And for once I got a matching set!
It won't be long before I own all of Pratchett's books, but the next time I buy any, I will have to clear another shelf for this author…
(He already got two full shelves.)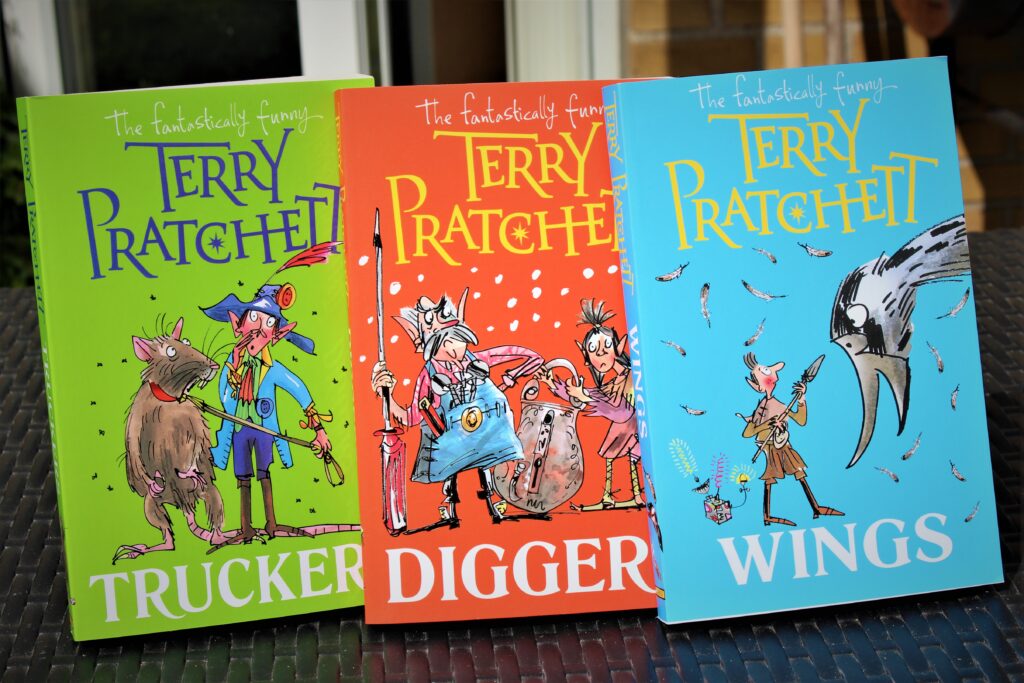 War of the Forsaken
I continue my quest to learn about Magic: The Gathering lore with War of the Spark: Forsaken by Greg Weisman, the sequel to War of the Spark: Ravnica. This one is focused on hunting down the narcisstic necromancer Leliana Vess, and I have always had a certain weakness for necromancers…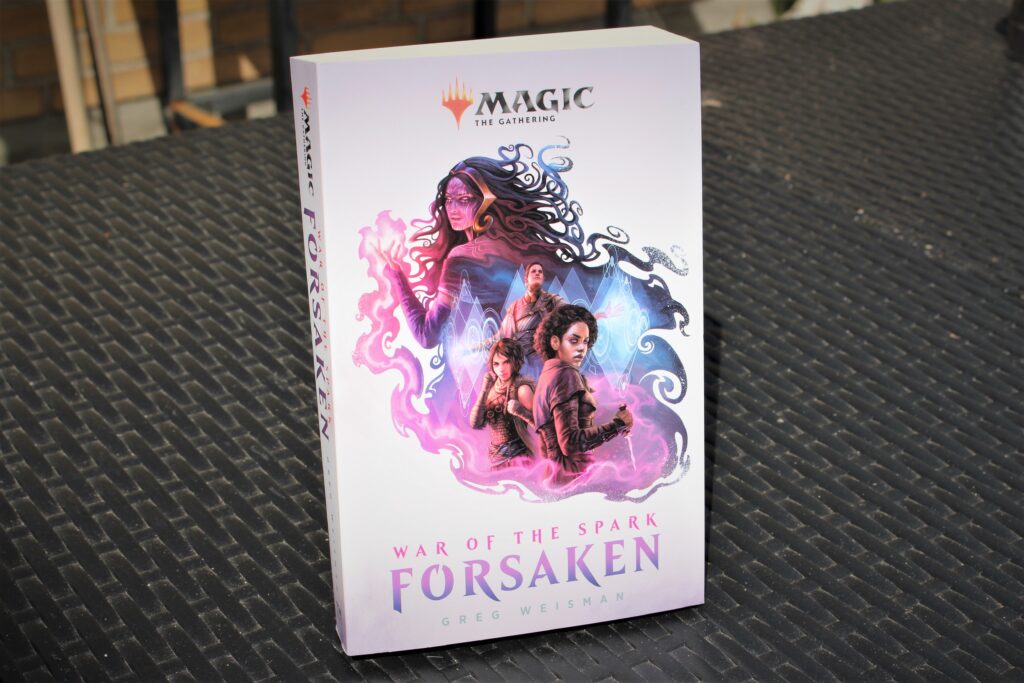 That's it, guys! Stay tuned for August's book haul post, which will include half the contents of the discount boxes in Boghallen in Copenhagen…
Now, I'm off to rearrange my bookshelves!