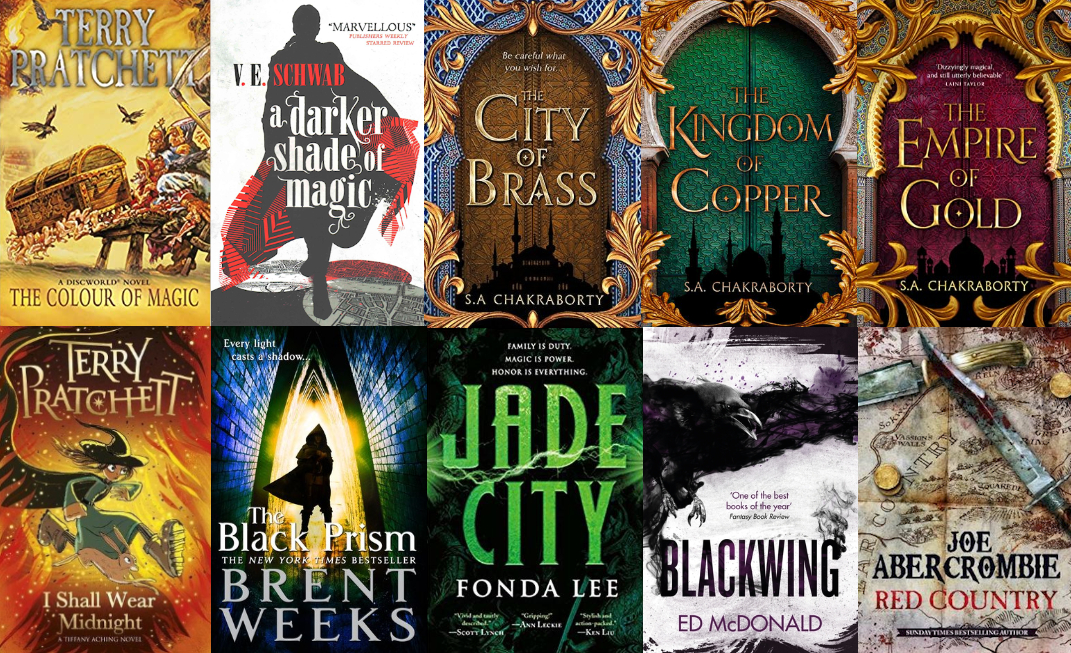 Due to a couple of crazily busy weeks, I have skipped a few Top Ten Tuesdays, but now I'm back!
This week's prompt by That Artsy Reader Girl is Books with Colors in the Titles. I decided to only choose books I have either read already or that are on my TBR list, and let me tell you: The task turned out harder than I had expected! Which is why I stretched the definition a little by including things like metals and gems as colors.
I guess my taste in books is just not that colorful…
---

The Colour of Magic by Terry Pratchett
Okay, it might not have the name of a color in the title, but it does have a color! Of course it's Octarine, the eight color of the rainbow and the color of magic, but just because it's a fictional color does not mean it doesn't count.
(No, I'm not trying to justify borderline cheating with this list. What are you talking about?)
---

A Darker Shade of Magic by V. E. Schwab
Look, if The Colour of Magic counts, so does this…
---

I Shall Wear Midnight by Terry Pratchett
The Midnight in this title refers to a shade of black that the protagonist Tiffany Aching intends to wear when she gets old.
---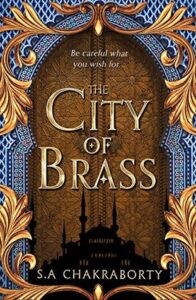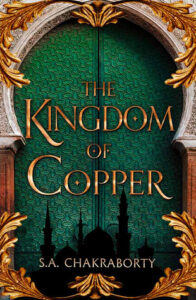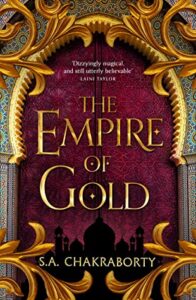 The City of Brass, The Kingdom of Copper and The Empire of Gold by S. A. Chakraborty
Metals are often used to refer to certain colors, so the books in the Daevabad Trilogy totally count.
---

The Black Prism by Brent Weeks
This might just be the only book on this list that irrefutably belongs on it!
---

Jade City by Fonda Lee
Jade is green. End of story.
---

Blackwing by Ed McDonald
Blackwing has got 'Black' in it, right?
---

Red Country by Joe Abercrombie
I had to scour Amazon for a last book to add to this list, so I guess I have to read this now…
---
So, tell me: Did you guys also have to cheat ever so slightly to fit ten books on this list?
Please tell me I'm not the only one!