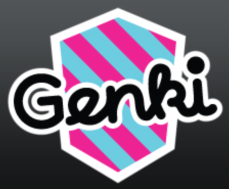 Watch out people, I'm going in!
I'll be leaving for Genki later today and I'm already quite sure that I'll be forgetting something. Oh well, it's not like the convention is on the other side of the country or something…
…Wait. It is! Let's see, tickets, books, bullwhip… *Continues rummaging through her bags*
Anyway… As I wrote in my earlier post, you will be able to find me in Artist Alley most of the weekend. I'll be selling paperbacks and posters, and I'll love to chat with people if they come by! A lot of people came to talk to me during SVScon and I really enjoyed it. And only like half of them talked to me only because I had a spare chair at my table. Whee!
Unfortunately, I didn't get to finish my costume, so I'll stick out like a sore thumb in my regular clothes. Maybe I'll put on a Halloween mask and scare children…
–
Are you going to Genki? Then remember to throw me a message or send me pictures afterwards if you talk to me at some point!