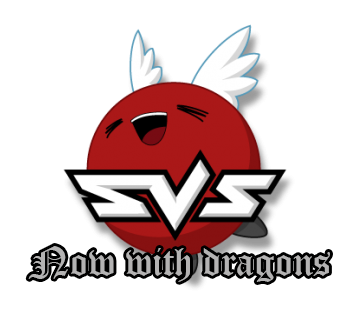 And so, the preparations have started for my third round of attending the Artist Alley at the Danish convention SVScon.
This year the convention will be 2.-4. May, providing another weekend of weird people in costumes and no sleep. I can barely wait!
You will be able to find me in Artist Alley both Friday and Saturday, but unfortunately I won't have any exciting new book this year. But if you still haven't gotten a copy of Resounding Echo or Silent Sound, I'll have made sure to stock up on both, so come around! And if you already got your books, stop by anyway for a chat(I get awfully lonely if no one comes to visit me…).
–
Some of you might remember that I promised to dress up as a skimpy dragon for Genki, and I know I totally let you down on that one. Fortunately for you, I have had the cosplayer Skymone breathing down my neck to get me to finish the costume and this time it looks like it actually might happen! *Knock on wood*
If any of you play the MMORPG World of Warcraft, you might know the character I will be portraying. If all goes well, I will be dressing up as the dragon Alexstrasza and Skymone will be joining me as her sister Ysera. Of course, in proper online game manner, armor really doesn't have to cover much on females. Funnily enough, it seems that the less it covers, the better protected you are!
If you don't believe me, take a look at Alexstrasza's game model.
So, yeah… I'm going to freeze my ass off.
—
Previous events at SVScon:
2012: A Day at SVScon
2013: Another Crazy Time at SVScon