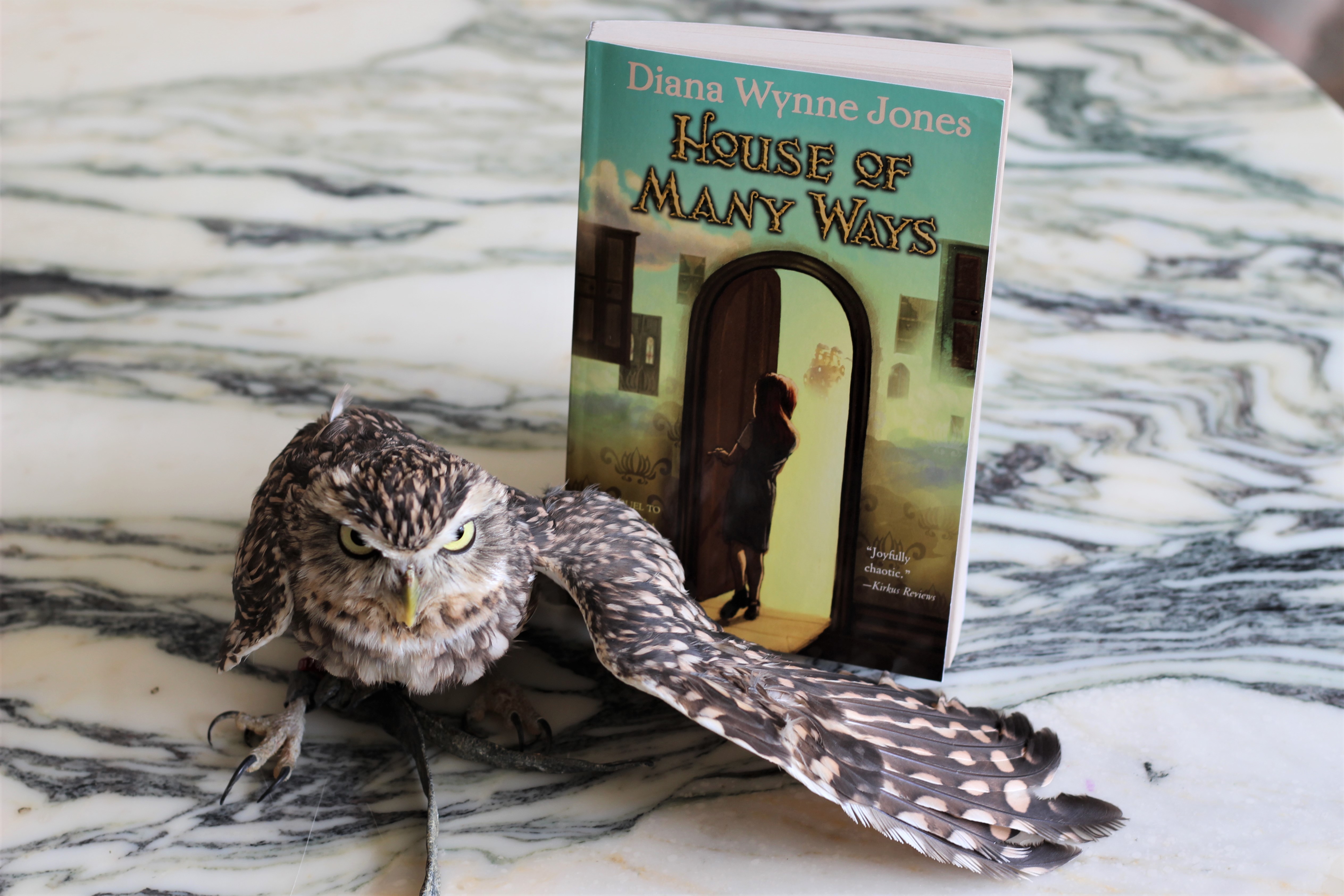 Yep, new book. It's House of Many Ways by Diana Wynne Jones.
I loved the first book in this series, "Howl's Moving Castle", and since a friend gave me all the books for my birthday, I saw no reason not to get started on the sequel. Hopefully it holds up!
I'm trying to get a lot of reading done this summer, but I prefer to read outside if possible and the Danish weather is (as usual) rather bipolar. Right now it seems to have two settings: So windy that I have to bring a blanket or so hot and sunny that I last all of 10 minutes before being roasted.
Often both of these happen within a few hours of each other.
---
House of Many Ways
by Diana Wynne Jones
When Charmain Baker agreed to look after her great-uncle's house, she thought she was getting blissful, parent-free time to read. She didn't realize that the house bent space and time, and she did not expect to become responsible for an extremely magical stray dog and a muddled young apprentice wizard. Now, somehow, she's been targeted by a terrifying creature called a lubbock, too, and become central to the king's urgent search for the fabled Elfgift that will save the country. The king is so desperate to find the Elfgift, he's called in an intimidating sorceress named Sophie to help. And where Sophie is, the great Wizard Howl and fire demon Calcifer won't be far behind. How did respectable Charmain end up in such a mess, and how will she get herself out of it?
---