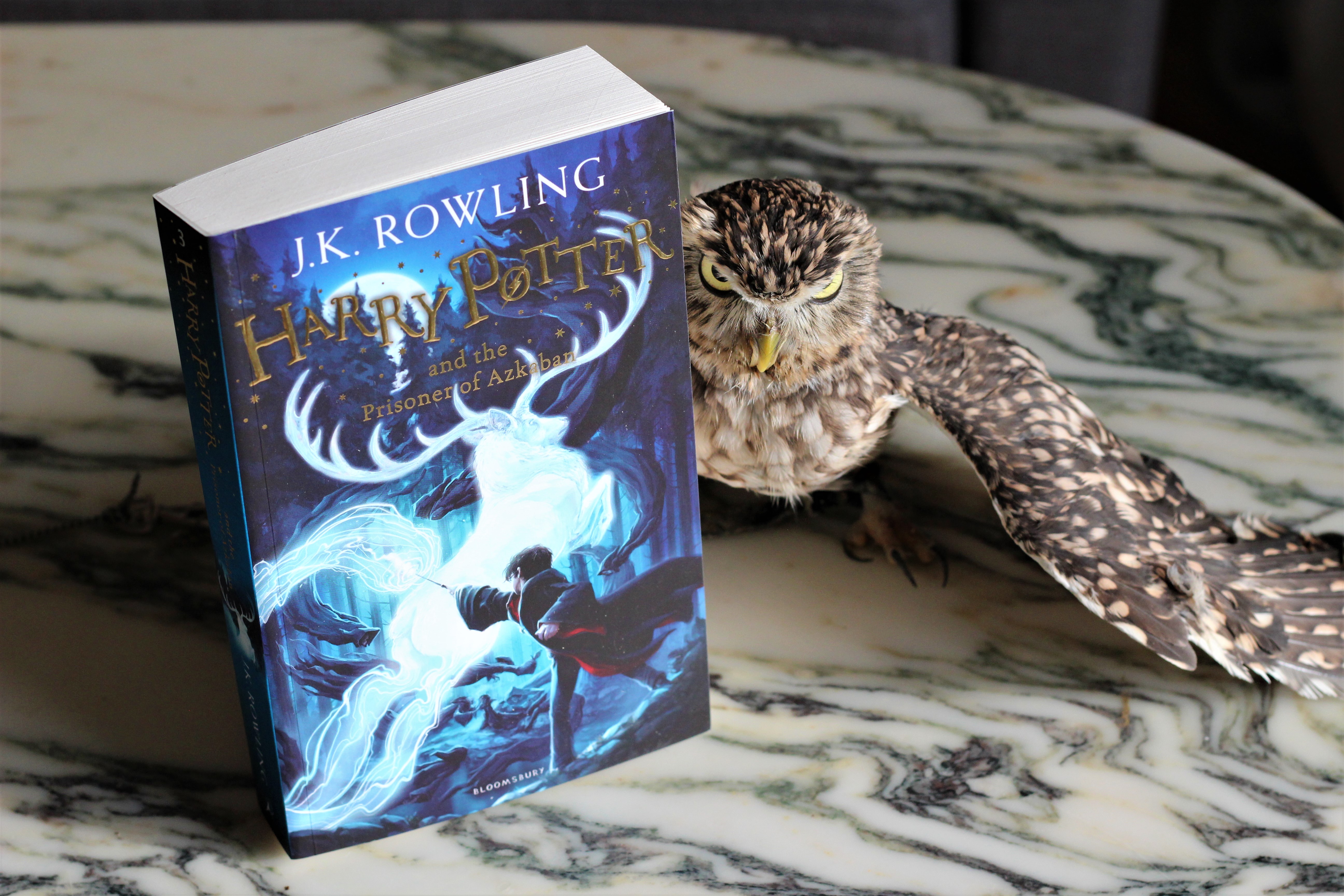 Enjoy Harry Potter and the Prisoner of Azkaban by J. K. Rowling!
This is another Harry Potter book, which means Artemis the owl is not happy.
It might have something to do with me once considering naming him 'Pigwidgeon'…
Once again, rereading these books as an adult has turned out to be both awesome and infuriating. Awesome because they're still great and entertaining books, infuriating because I'm sounding more and more like Mrs Weasley for every book. These kids are totally irresponsible, but even worse: what kind of headmaster urges thirteen year old kids to go back in time, dodge a rabid werewolf, steal a hippogrif out from under the noses of law enforcement, just so they can fly around to save a convicted murderer from soul-eating monsters?!
Why don't you do it yourself, you crazy old bat?!
I have some unresolved Dumbledore issues, yes.
---
Harry Potter and the Prisoner of Azkaban
by J. K. Rowling
When the Knight Bus crashes through the darkness and screeches to a halt in front of him, it's the start of another far from ordinary year at Hogwarts for Harry Potter. Sirius Black, escaped mass-murderer and follower of Lord Voldemort, is on the run – and they say he is coming after Harry. In his first ever Divination class, Professor Trelawney sees an omen of death in Harry's tea leaves . But perhaps most terrifying of all are the Dementors patrolling the school grounds, with their soul-sucking kiss.
---