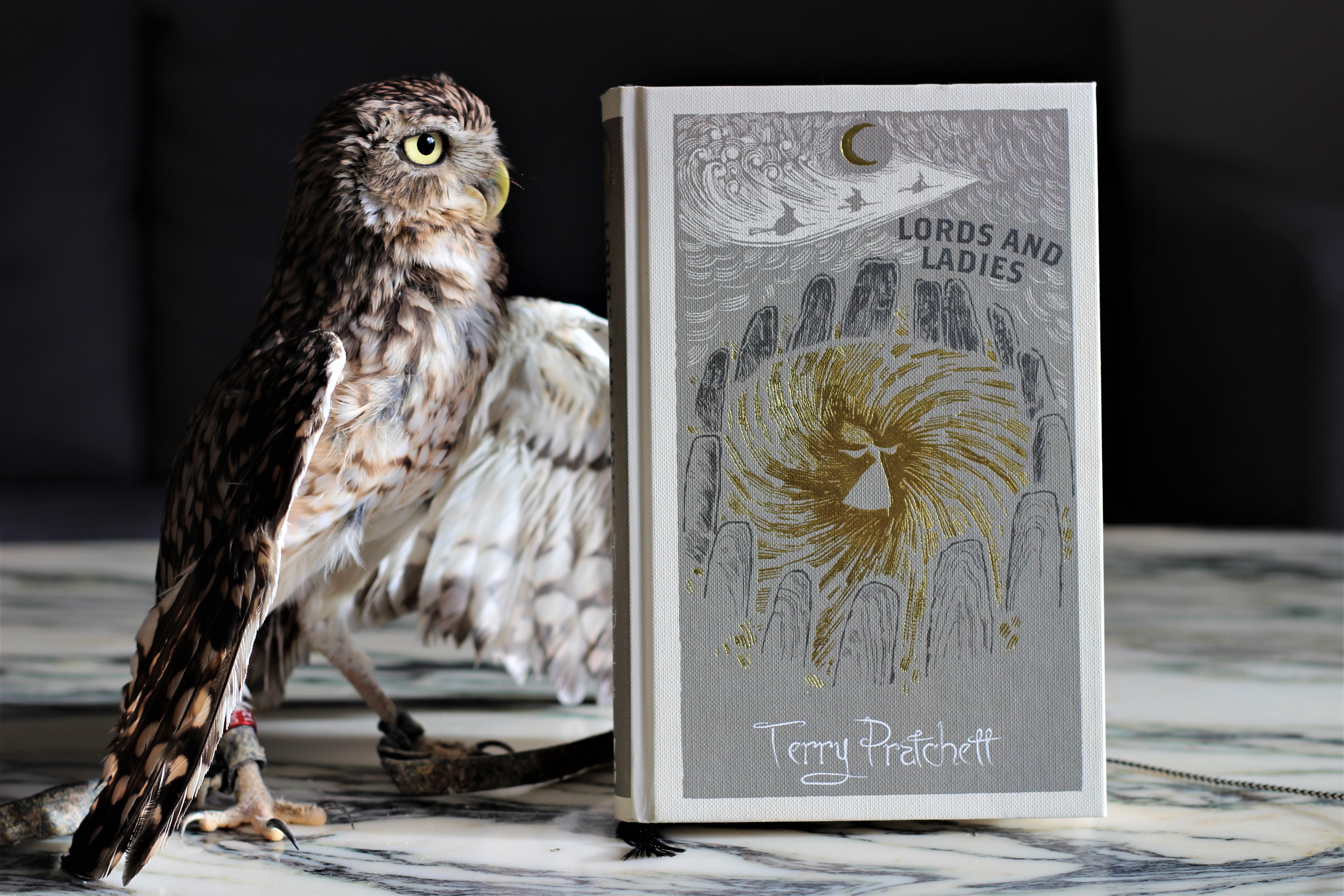 Next up is Lords and Ladies by Terry Pratchett.
This Discworld book is about asshole elves and a royal wedding, but I reread it for Granny Weatherwax and Archchancellor Ridcully reminiscing about their past romance (I ship those two so hard), Nanny Ogg being Nanny Ogg, and Magrat suddenly becoming super badass and killing elves left and right and scaring the shit out of poor Shawn.
There's also a falconer that I feel a certain sympathy for. He's called Hodgesaargh, which is not his name, but it's how he introduces himself because all his birds try to rip his face off. He's the kind of falconer I'll end up being if I ever upgrade to something bigger than Artemis.
Speaking of Artemis, he's looking especially handsome and dramatic in today's photo. We took it on a bright sunny day, so I'm not sure how he managed to look like someone watching a sunset, but I'm starting to believe he might have some magic powers over cameras. It's the same way he always stays photogenic, even when he's molting and looks like a plucked turkey in reality.
---
Lords and Ladies
by Terry Pratchett
The fairies are back – but this time they don't just want your teeth.
It's Midsummer Night – no time for dreaming. Because sometimes, when there's more than one reality at play, too much dreaming can make the walls between them come tumbling down. And there's usually a damned good reason for there being walls between them in the first place – to keep things out. Things who want to make mischief and play havoc with the natural order.
Granny Weatherwax and her tiny coven are up against real elves. And even in a world of dwarfs, wizards, trolls, Morris dancers and the odd orang-utan, this is going to cause real trouble. With lots of hey-nonny-nonny and blood all over the place.
---