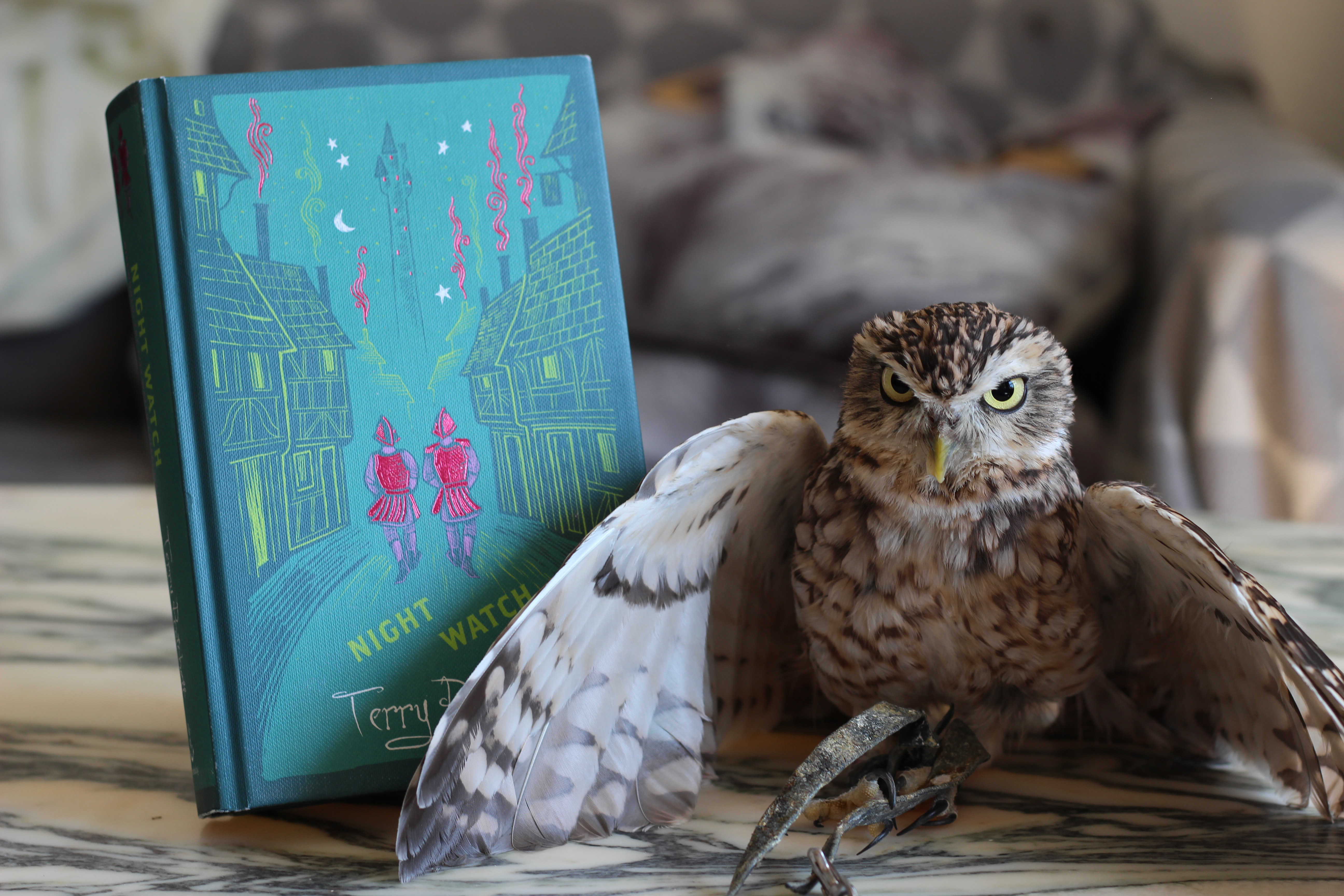 Phew, been a few weeks since I did one of these, huh? It's been a little too busy for me to get some proper reading done. But now things are calming down, so it's time for me to get back to tackling my to-read pile!
Right now I'm reading Night Watch by Terry Pratchett, and despite it being a huge-ass mofo compared to the previous Discworld books, I doubt it will take long for me to finish it. I think I have stated this in previous installments of my Bookish Owl posts, but I love Pratchett's City Watch books! I'm almost looking forward to finishing the whole Discworld-series (almost), just so I can go back and reread the ones with the Watch.
…and after that, the ones with Death. And then the ones with the Witches. And then most of the Rincewind ones.
Let's face it. I'll probably never be done with Discworld.
And, of course, here's your owl photo!
I keep thinking Artemis will run out of weird poses for these, but he keeps surprising me. I would try to get him to perch on the book, if it didn't mean I would have to switch to portrait framing for the photo (and if it didn't mean he would shit down the back of my books…)