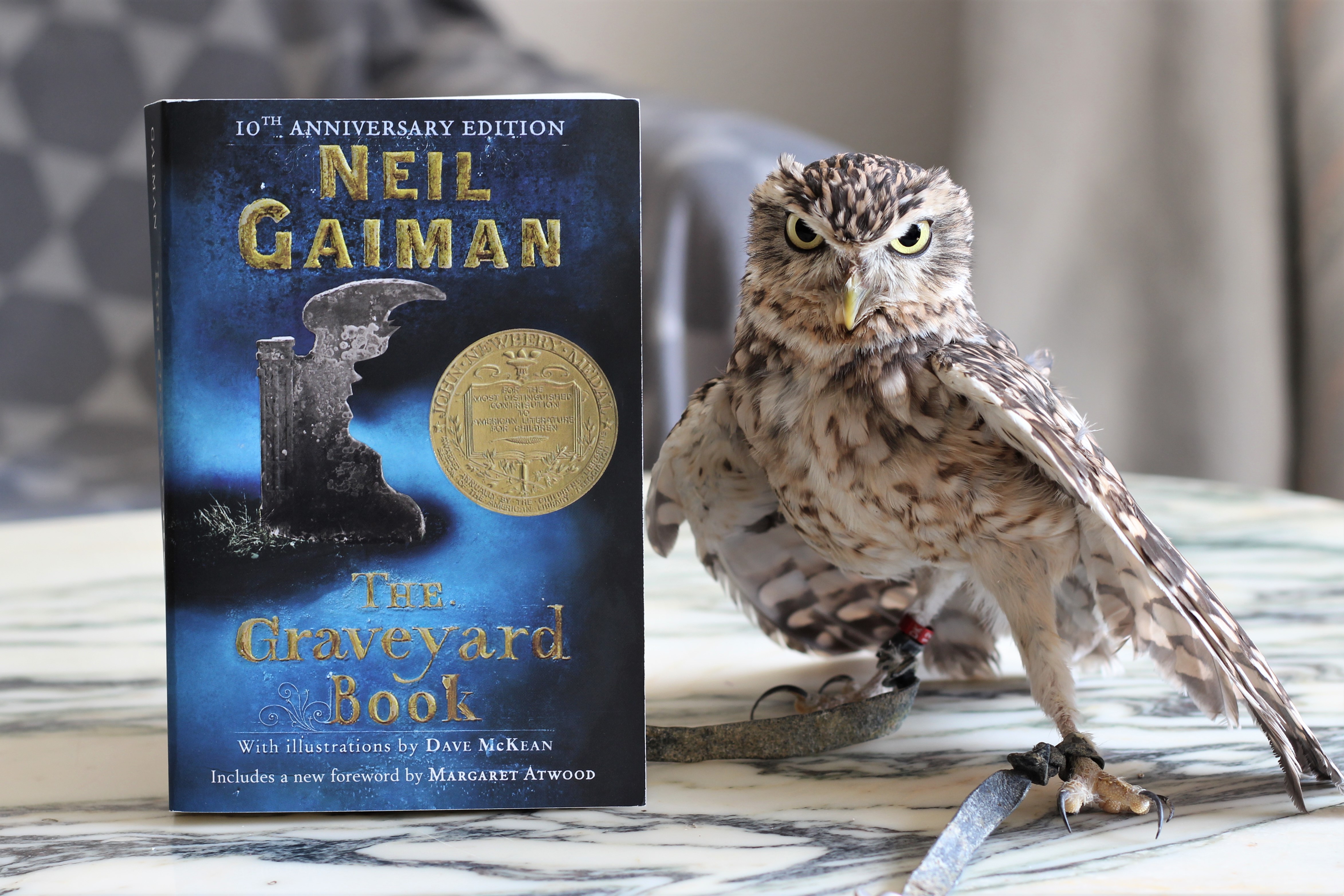 New book, and it's The Graveyard Book by Neil Gaiman.
I have been told I should read this book, so… now I'm reading it.
You realize you have been reading too many series when you don't know what to say as soon as you're about to read a book where you don't know what to expect.
I'm just going to talk about the owl photo, okay…?
I'm rather proud, since I finally succeeded in taking a decent photo of a book with a gold embossed cover (why do I own this many books with gold embossing, anyway?). And Artemis is at the top of his game, looking incredibly fierce for someone who's the size of an underfed guinea pig.
---
The Graveyard Book
by Neil Gaiman
IT TAKES A GRAVEYARD TO RAISE A CHILD.
Nobody Owens, known as Bod, is a normal boy. He would be completely normal if he didn't live in a graveyard, being raised by ghosts, with a guardian who belongs to neither the world of the living nor the dead. There are adventures in the graveyard for a boy—an ancient Indigo Man, a gateway to the abandoned city of ghouls, the strange and terrible Sleer. But if Bod leaves the graveyard, he will be in danger from the man Jack—who has already killed Bod's family.
---