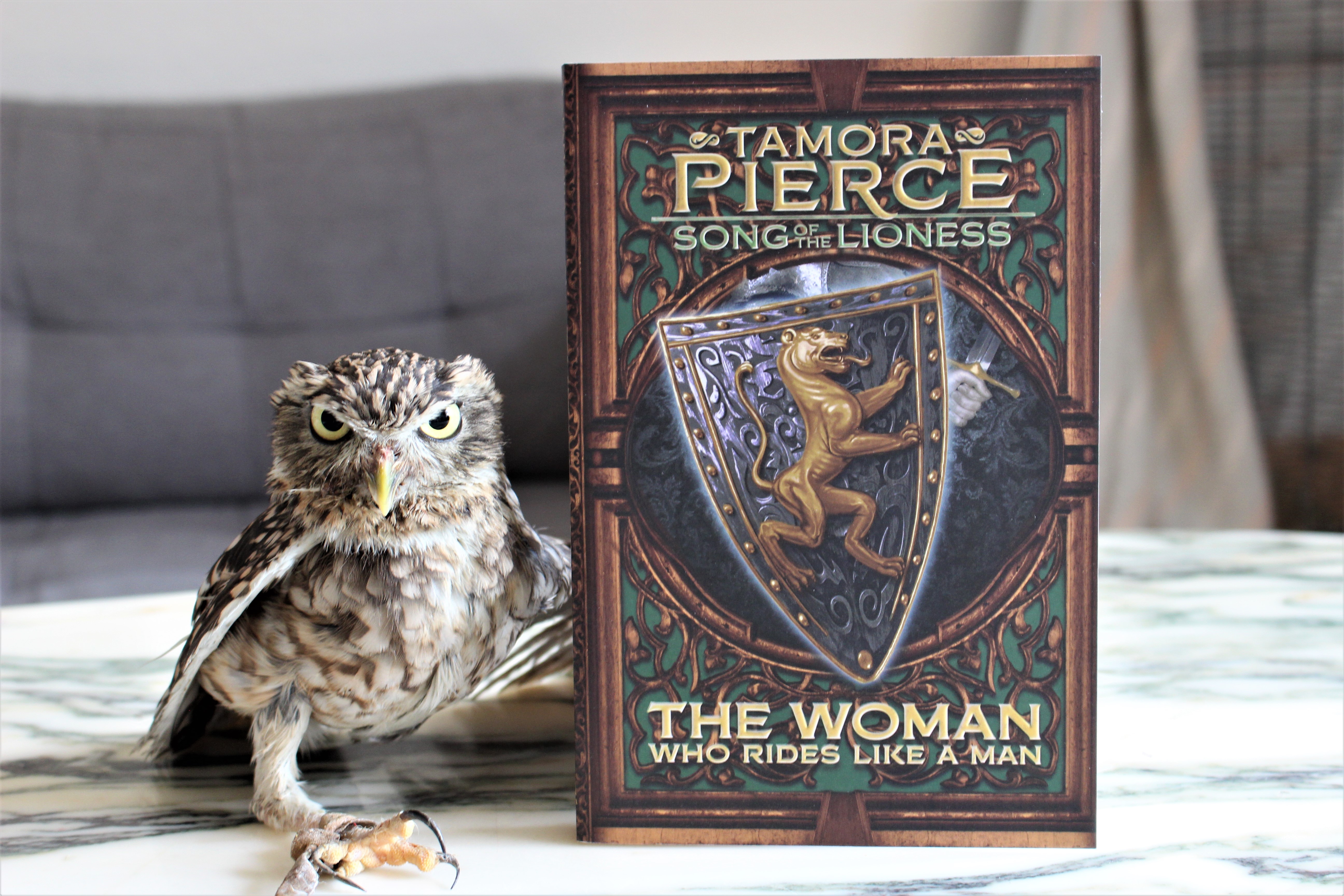 Exactly what it says on the tin: The Woman Who Rides Like a Man by Tamora Pierce.
I didn't like this one as much as the two previous books in the series, but it was a nice short read and it had its bright spots. Jonathan is being a total asshole in this one, and it's nice to see that Alanna continues to raise the standard for female YA protagonists and dumps his ass for it. The book could have used a bit more actual plot, but it was still entertaining in its own way.
---
The Woman Who Rides Like a Man
by Tamora Pierce
Newly knighted, Alanna of Trebond seeks adventure in the vast desert of Tortall. Captured by fierce desert dwellers, she is forced to prove herself in a duel to the death—either she will be killed or she will be inducted into the tribe. Although she triumphs, dire challenges lie ahead. As her mysterious fate would have it, Alanna soon becomes the tribe's first female shaman—despite the desert dwellers' grave fear of the foreign woman warrior. Alanna must fight to change the ancient tribal customs of the desert tribes—for their sake and for the sake of all Tortall.
---