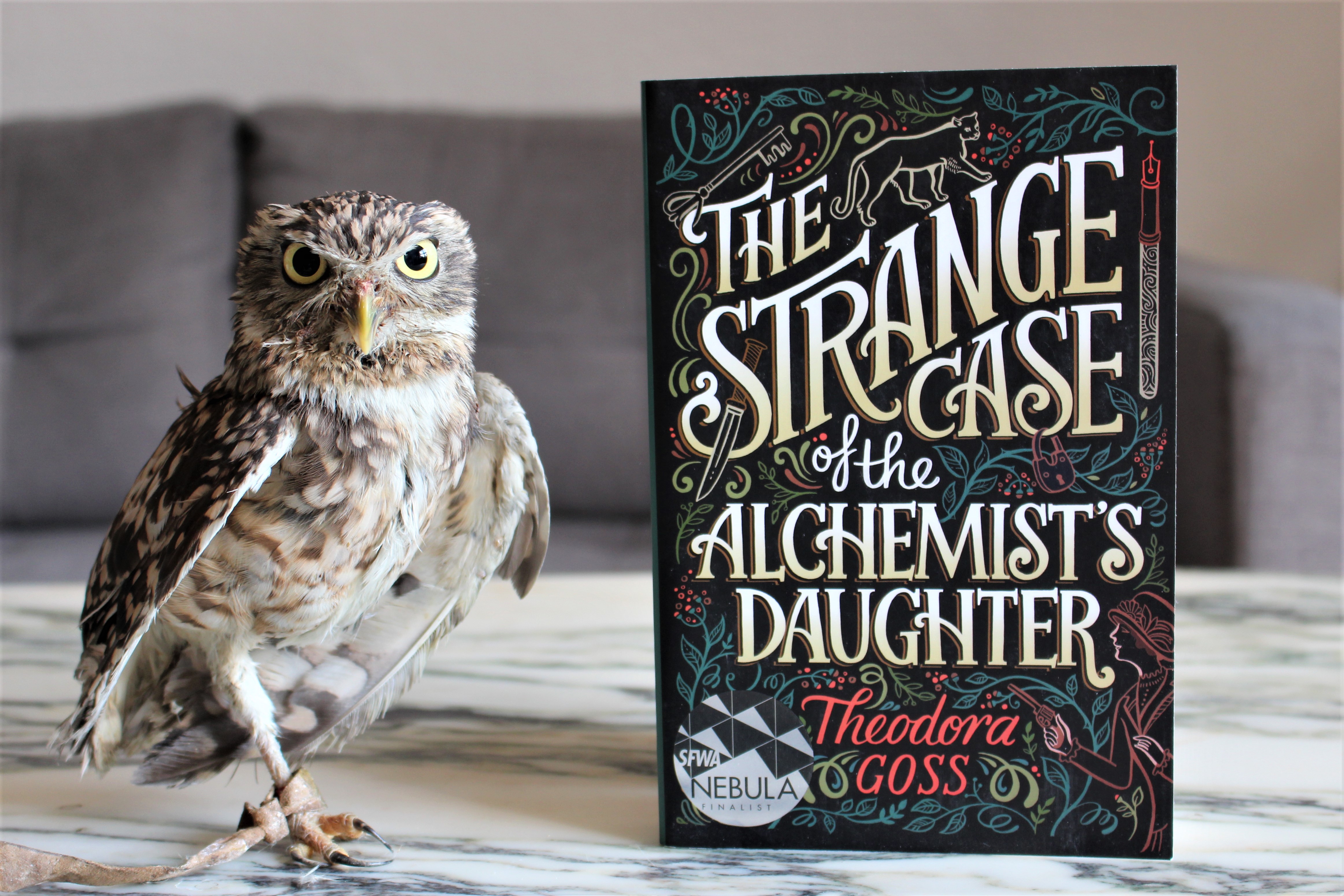 In case you can't read the super long headline that my SEO software is complaining about, this book post is about The Strange Case of the Alchemist's Daughter by Theodora Goss.
I picked this up in a desperate attempt to pad my rapidly dwindling pile of unread books, but it turned out to be quite good.
As a child, I read everything I could get my hands on and my mom had entire bookshelves in the basement filled with abridged Classics aimed at teens. So I read Sherlock Holmes, Dracula, The Strange Case of Dr. Jekyll and Mr. Hyde and so many other books likely not suited for a 10-year old kid, and 'The Strange Case of the Alchemist's Daughter' pays homage to all of them. The book follows the daughters of the main characters from various old horror Classics while they try to solve the mystery of a secret society with the help of Sherlock Holmes himself. The writing style is very unusual, because it's written as if one of the characters is the author, with the rest of the characters injecting comments into the text at random times. It took a little while to get used to, and I still haven't decided whether I actually like the style, but I didn't feel like it ruined anything either.
I'm definitely getting the rest of the books in the series.
Below you will see my owl Artemis posing next to the book, showing that he's doing perfectly fine after the vet removed one of his legs. He has decided that if he's going to be a flamingo, he's just going to be the grumpiest flamingo ever…
---
The Strange Case of the Alchemist's Daughter
by Theodora Goss
Mary Jekyll, alone and penniless following her parents' death, is curious about the secrets of her father's mysterious past. One clue in particular hints that Edward Hyde, her father's former friend and a murderer, may be nearby, and there is a reward for information leading to his capture…a reward that would solve all of her immediate financial woes.
But her hunt leads her to Hyde's daughter, Diana, a feral child left to be raised by nuns. With the assistance of Sherlock Holmes and Dr. Watson, Mary continues her search for the elusive Hyde, and soon befriends more women, all of whom have been created through terrifying experimentation: Beatrice Rappaccini, Catherin Moreau, and Justine Frankenstein.
When their investigations lead them to the discovery of a secret society of immoral and power-crazed scientists, the horrors of their past return. Now it is up to the monsters to finally triumph over the monstrous.
---