Picture time!
This time, I finally managed to get a lot of pictures at a convention and it was really hard to choose just a few to showcase on the website. Here goes!
–
If I have uploaded a picture of you and you wish it taken down, add a comment to the post or send me an email and it will be done immediately.
–
Artist Alley
Little innocent me. With my stolen quill.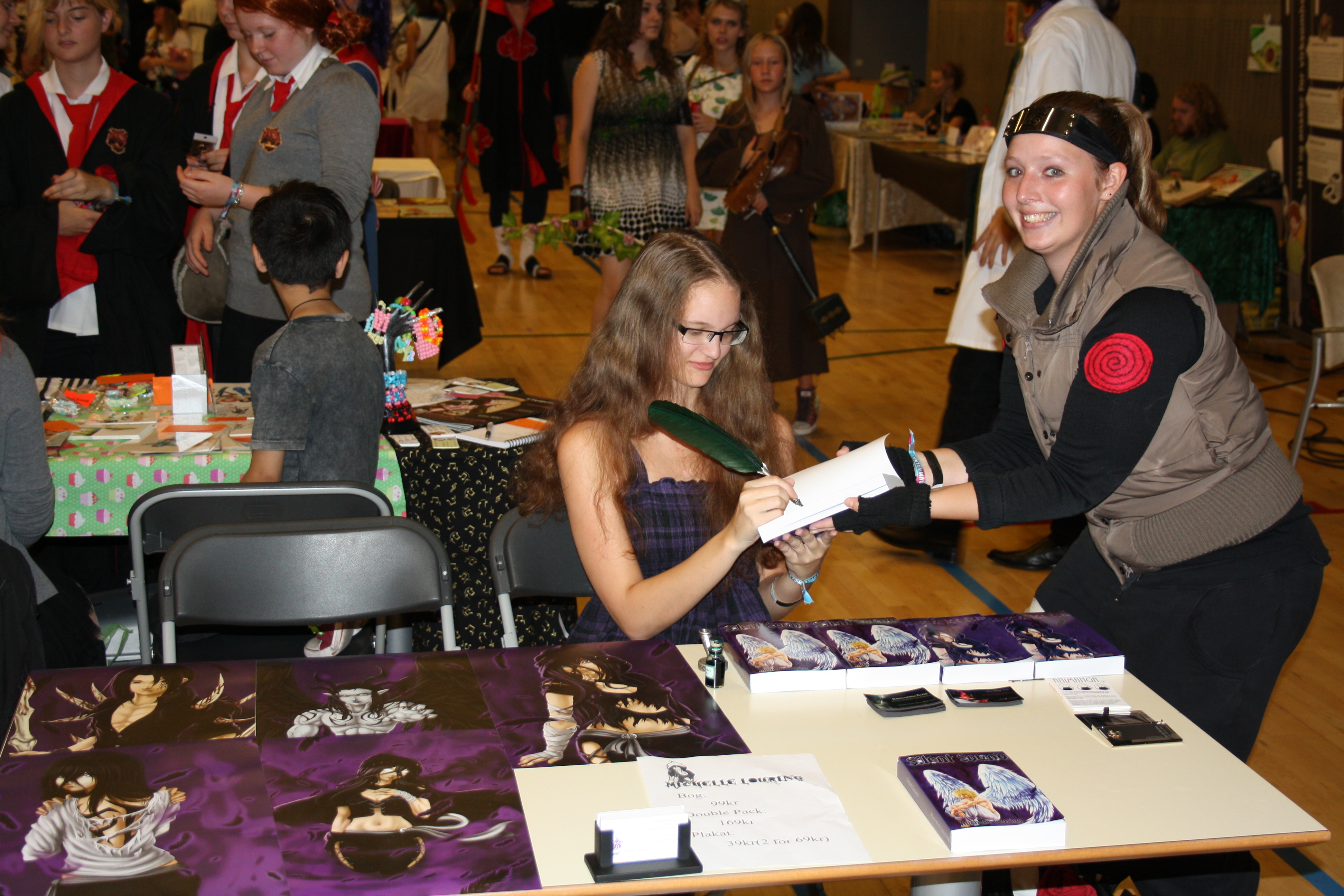 I got no pictures of me writing in people's books, so Nina acted out this totally fake book signing for the sake of a photo.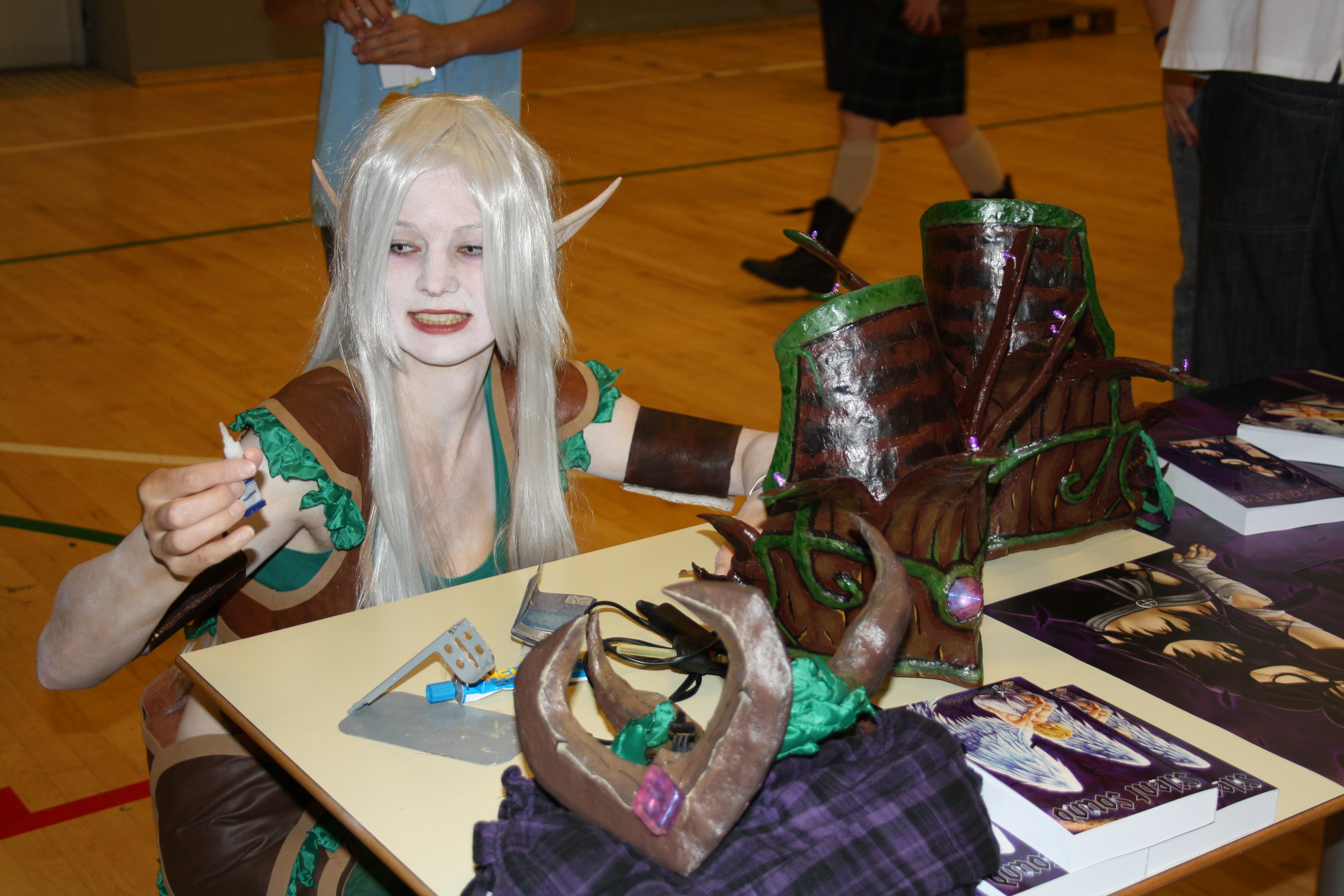 Simone had some technical difficulties…
–
Costumes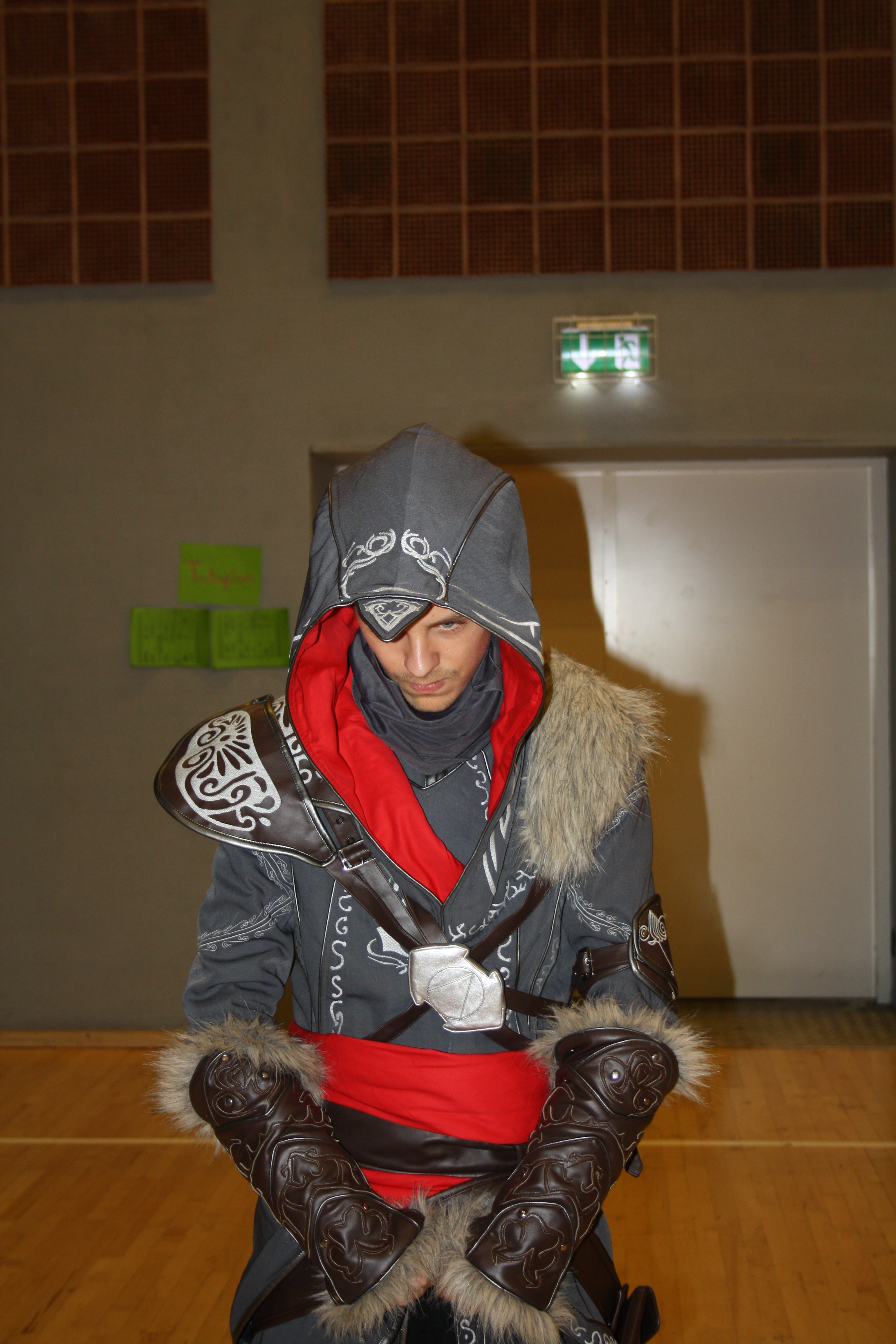 Assassin's Creed Guy! I can't remember what character he is, but I'm pretty sure I got the game right.
Assassin's Creed Guy versus Harley Quinn and a Night Elf druid…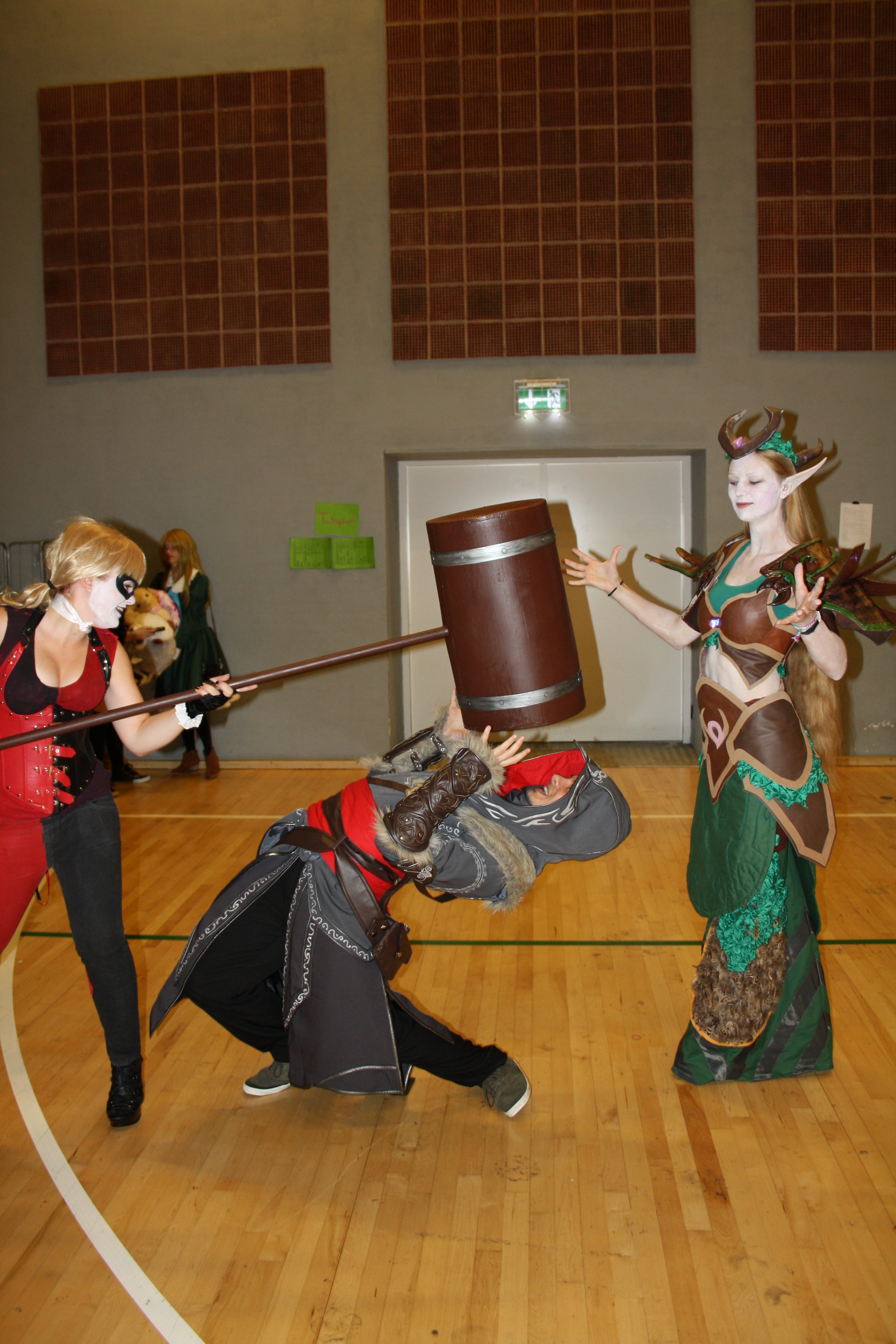 …Assassin's Creed Guy is losing.
Nina and Simone stole my camera… I really have no idea who this guy is.
Not sure if this is a specific character, but the dress is gorgeous!
–
Fun and Super Glue: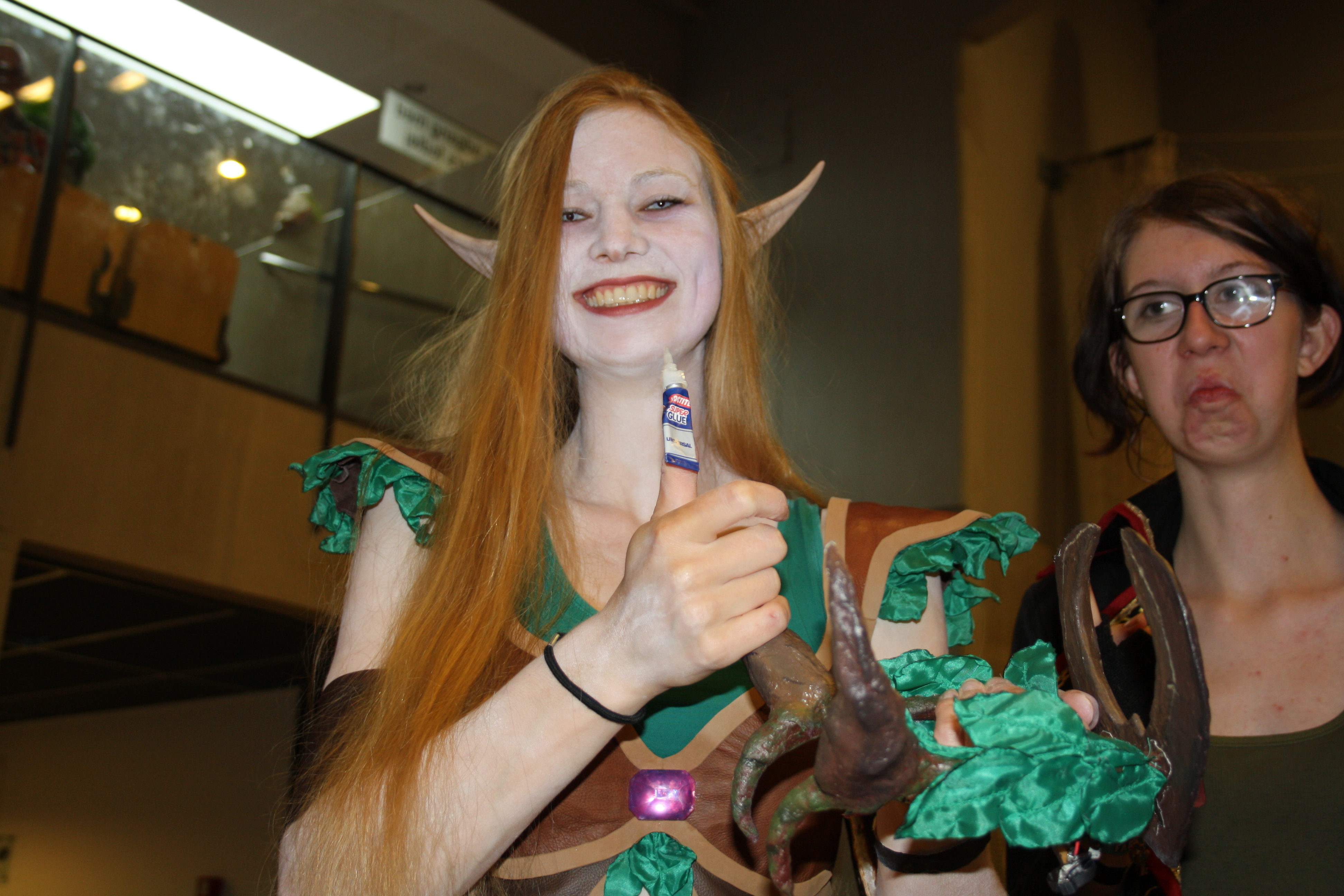 Simone looks pretty happy for someone who just glued herself to a tube of super glue.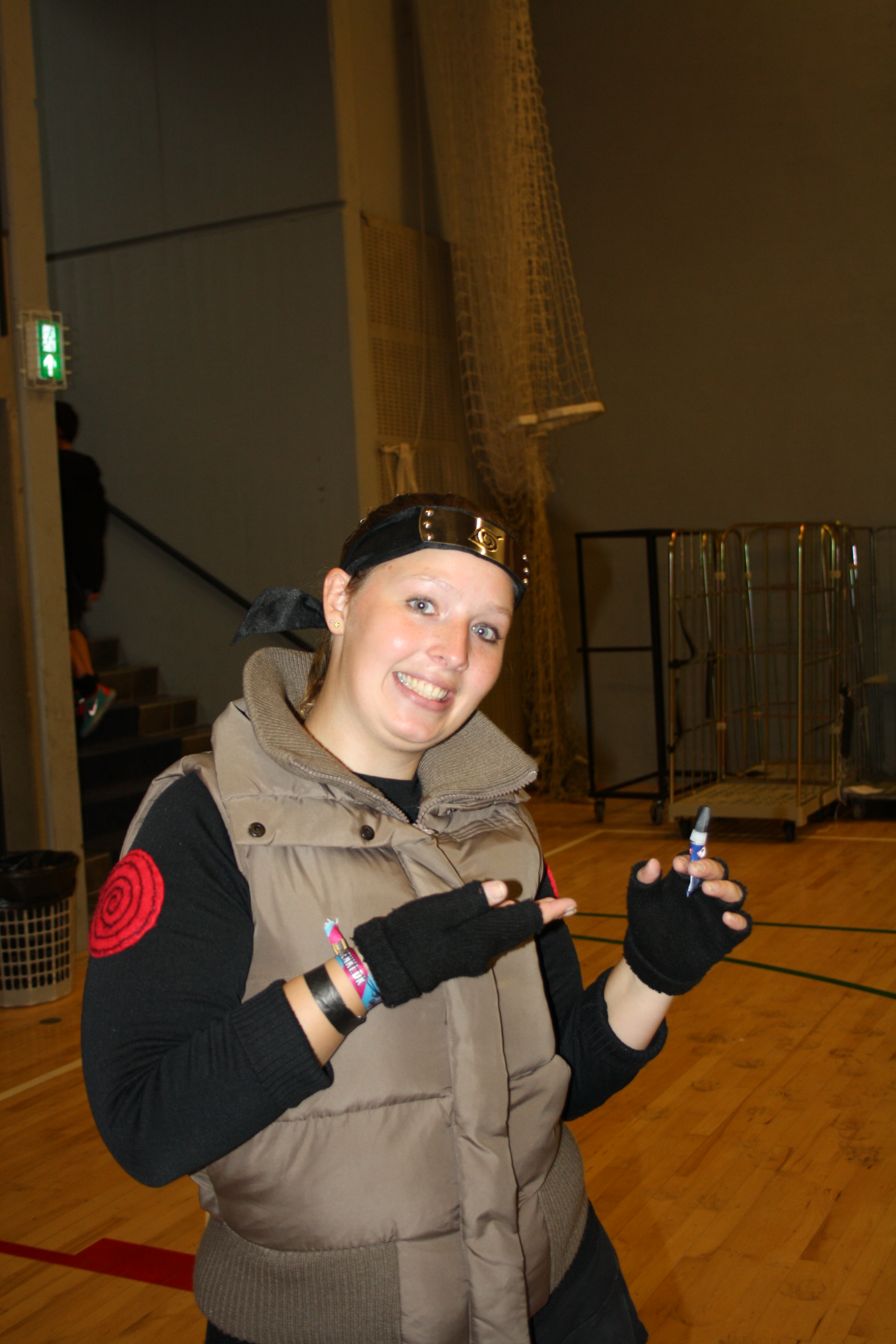 Nina, the Glue-Holder Girl!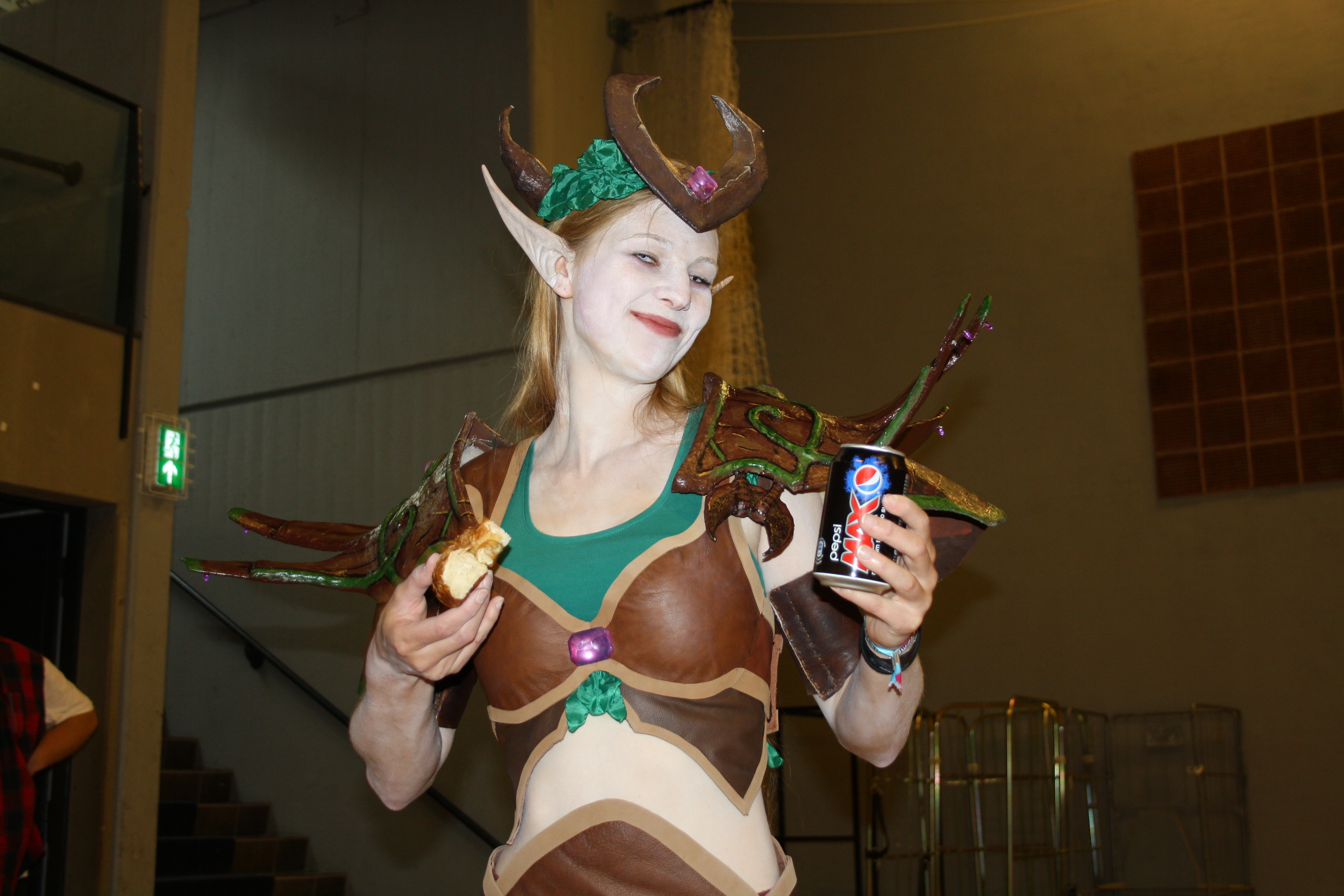 Well, even druids gotta eat!
–
For more fun pictures, take a look at Simone's Night Elf Approved post(up later)!
–