I believe these photos are from all the way back in July, but I have been crazily busy ever since. Besides, it's cold and dark outside right now, and I haven't seen the sun in days, so sharing some cosplay photos from a beautiful summer day might be just what is needed to lighten this blog up a bit.
Otherwise it will just be all owl photos and me grumbling about stuff like an old man.
The cosplay I used for this photoshoot was Morrigan from Dragon Age. It's an old cosplay, but still one of my favorites and I never got around to have any good pictures taken of it at a suitable location, so my friend Line and I took a trip to Hald Ruin, an old castle ruin about an hour's drive from where I live. The ruin itself turned out to be a bit disappointing, but the area around it was gorgeous, and it was all too easy to find spots that looked like the swamp where you first encounter Morrigan in Dragon Age Origins. It was also the first cosplay photoshoot I did after getting LASIK surgery, meaning I could actually see something while shooting – I don't use contacts, and I needed to remove my glasses for the photos, so in the past I have always stumbled around nearsightedly – so I could move around more freely. Possibly a little too freely, if you ask Line, because the branches I was crawling around on were hanging out over a lake and might have moved a bit more under my weight than they reasonably should have.
Apparently, working eyesight means little if you step on something that snaps under you, and I was told in no uncertain terms that while she was willing to act as my photographer, Line would not save me if I fell headfirst into the lake.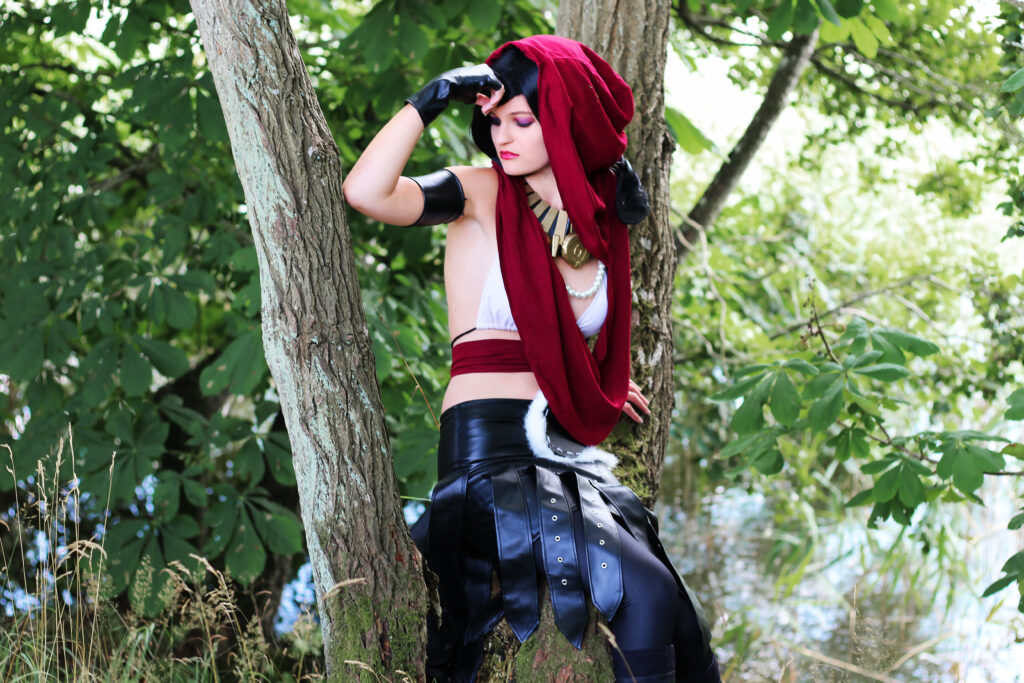 I look all relaxed in this one, but what you can't see in the photo is that there's a rather sudden drop just behind me, so really I'm just hoping I'll be able to get back down from the damn tree without slipping.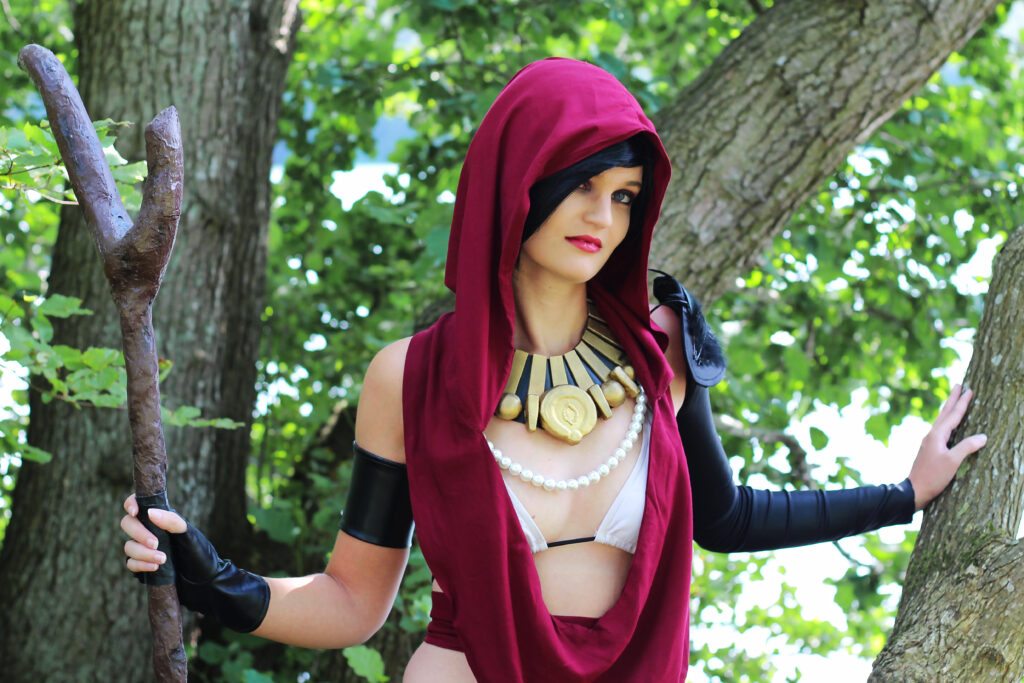 It was such a lovely day that I had trouble stopping myself from smiling, which is why I totally fail at capturing Morrigan's wonderful bitch vibe in most of these photos.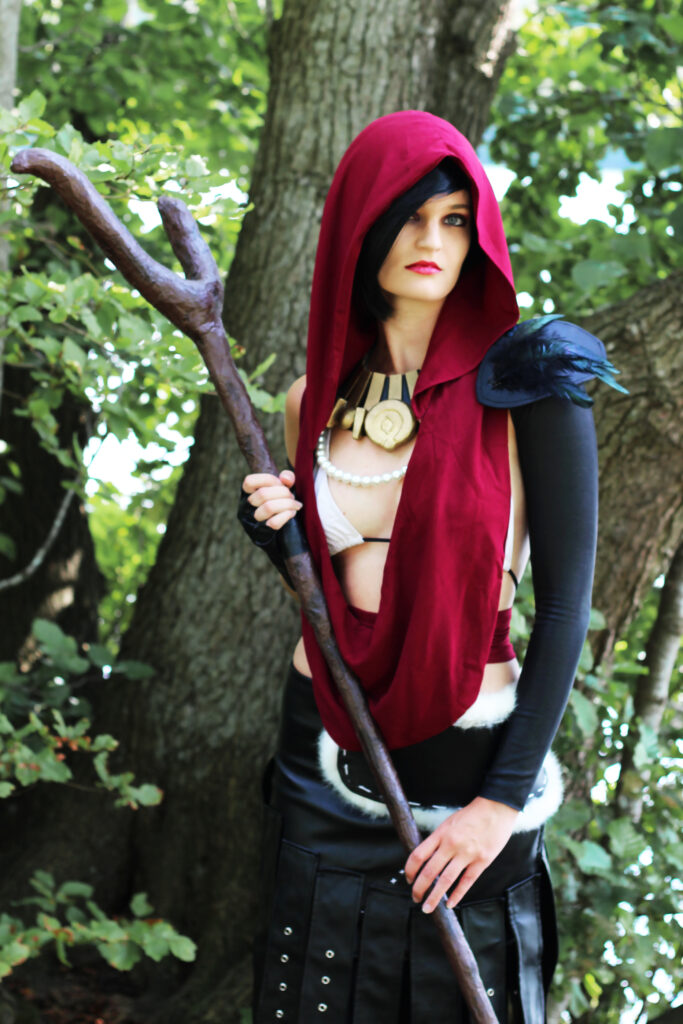 "Just ignore the Dutch tourists staring at you. Juuust ignore them."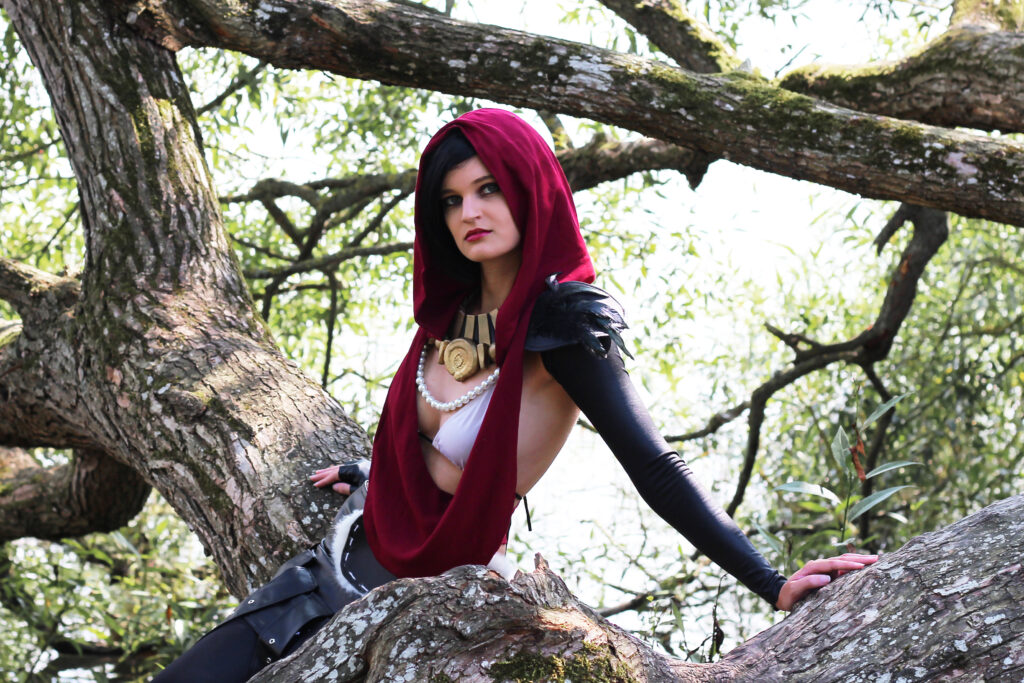 Morrigan is one of the few cosplays I can sit down in. That helps a lot.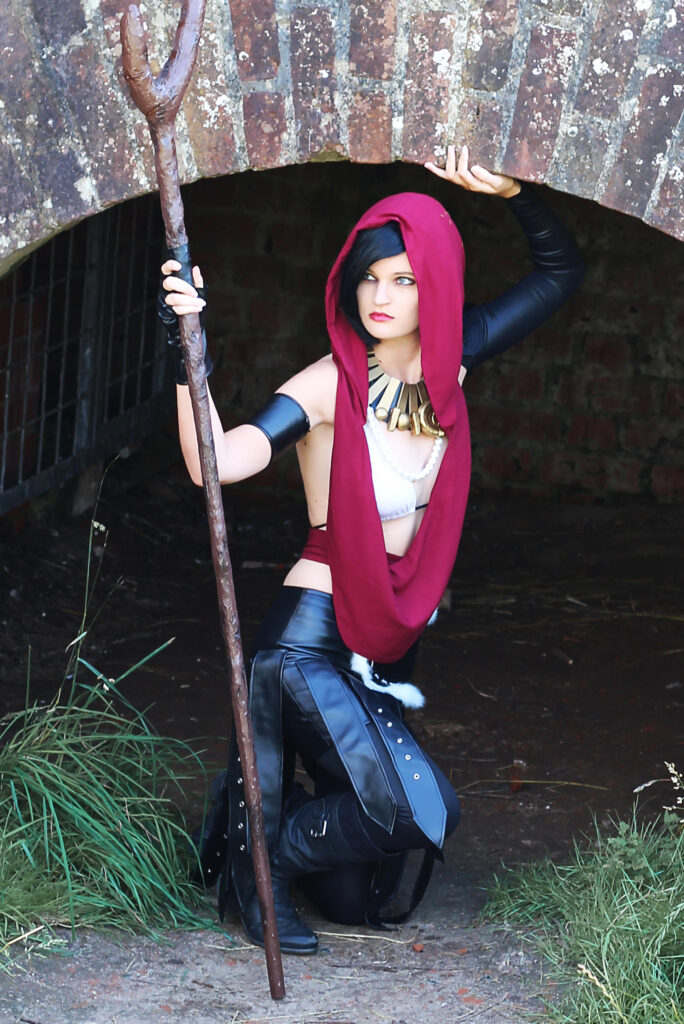 "I think I hear Darkspawn… oh, wait, it's just the tourists again."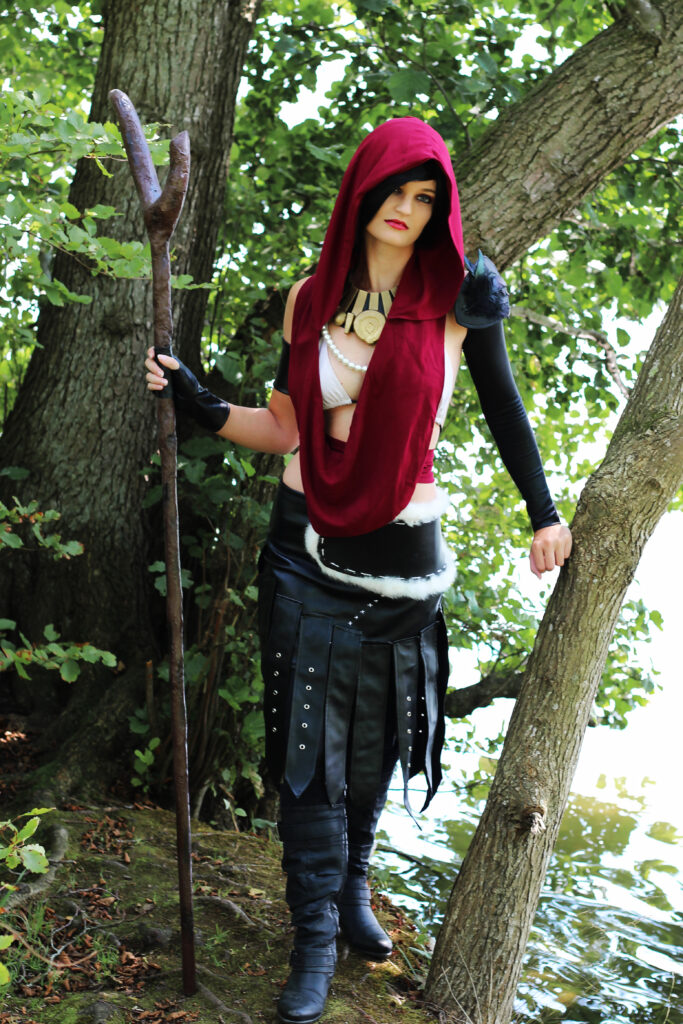 ---
Photographer: Line Torntoft