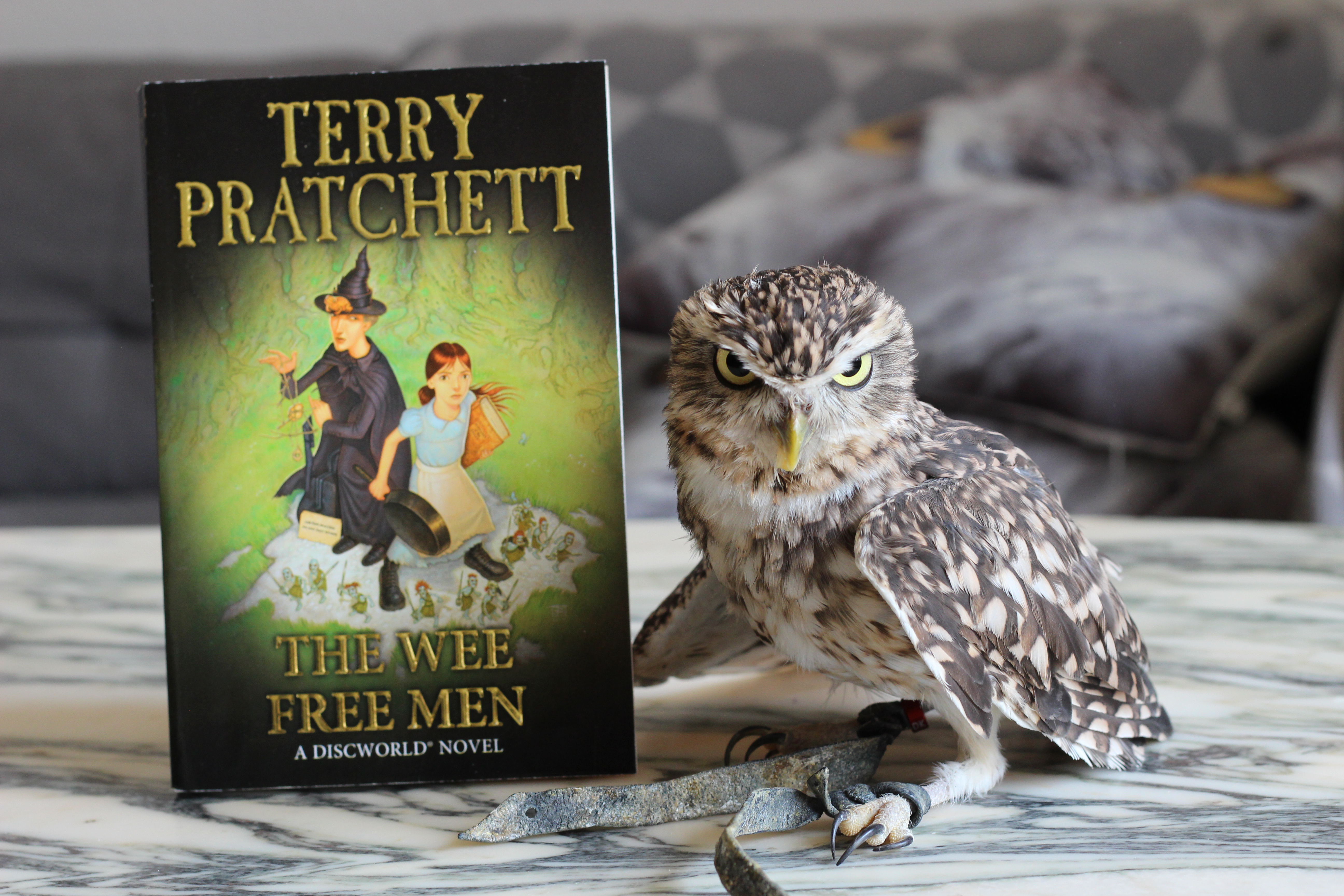 I'm reading The Wee Free Men by Terry Pratchett: Which means, you guessed it, we're back on the Discworld!
This is the first book in the Tiffany Aching series, so I'm looking forward to getting to know a new Discworld protagonist (and hopefully meet some old friends).
I have been reading a ridiculous amount of Discworld books in the last few years (honestly, I don't think I read a single book not written by Terry Pratchett in all of 2018), yet I'm still far from done and Pratchett's characters haven't lost their appeal yet. If anything, I believe I'm actually more interested in their adventures now than I was in the beginning, when I mostly cared about the jokes.
---
The Wee Free Men
by Terry Pratchett
A nightmarish danger threatens from the other side of reality… Armed with only a frying pan and her common sense, young witch-to-be Tiffany Aching must defend her home against the monsters of Fairyland. Luckily she has some very unusual help: the local Nac Mac Feegle – aka the Wee Free Men – a clan of fierce, sheep-stealing, sword-wielding, six-inch-high blue men. Together they must face headless horsemen, ferocious grimhounds, terrifying dreams come true, and ultimately the sinister Queen of the Elves herself…
---
It does pain me that the Tiffany Aching-books haven't been released in the same gorgeous Collector's Edition as my other Discworld-books, though… Not only does it ruin the aesthetics of my Discworld bookshelves, but Artemis also has a way harder time knocking the heavy-bound hardbacks over when I take these photos.