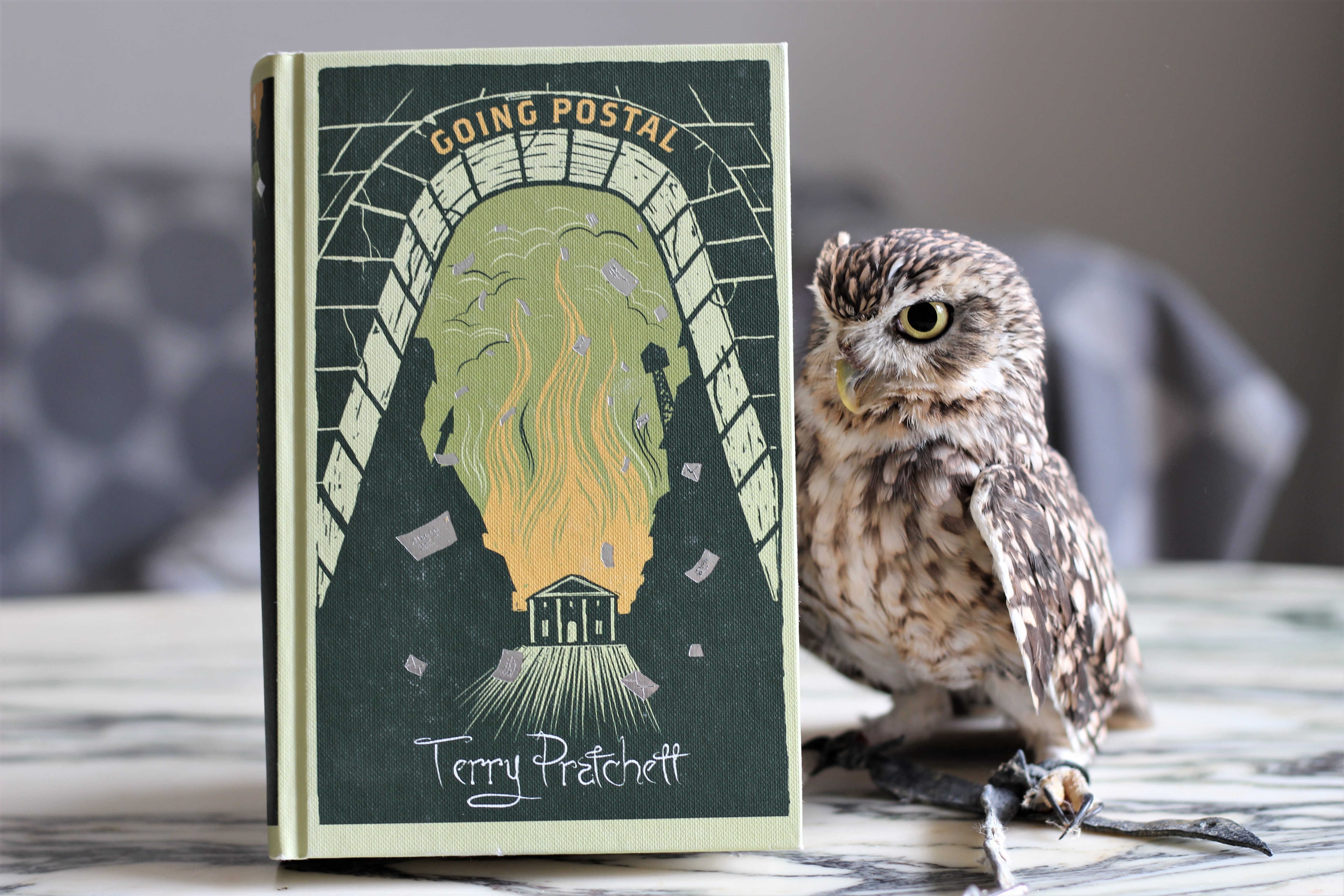 I'm already well into Going Postal by Terry Pratchett, so it's about time you're getting your owl/book photo.
This Discworld book is the first with the conman by the charming name of Moist von Lipwig. I haven't quite made up my mind about dear Moist yet, but any book about Lord Vetinari messing with people is a good book. Also, I'm already a big fan of Adora Belle and her killer heels.
---
Going Postal
by Terry Pratchett
Moist von Lipwig is a con artist…
… and a fraud and a man faced with a life choice: be hanged, or put Ankh-Morpork's ailing postal service back on its feet.
It's a tough decision.
But he's got to see that the mail gets through, come rain, hail, sleet, dogs, the Post Office Workers' Friendly and Benevolent Society, the evil chairman of the Grand Trunk Semaphore Company, and a midnight killer.
Getting a date with Adora Belle Dearheart would be nice, too…
---